Alpina B8 Gran Coupe is the cooler BMW M8
Does the BMW M8 not entirely convince you? In that case, maybe you want an Alpina B8 Gran Coupe.
The rule of thumb is; always buy the Alpina version. Whenever BMW makes a bombastic M-badged car, you can safely bet that tuning firm Alpina will come along and create something similar, just as fast, but somehow softer-edged, less spiky, and that little bit more fabulous.
Will that be the case for this new B8 Gran Coupe versus BMW's M8? Now there's a twin test we'd like to write. For now, we'll just have to drool and dribble over the Alpina B8 Gran Coupe's specification. Pass the towels.
It starts with the 4.4-litre V8 engine, which Alpina has massaged up to a thrilling 612hp, with 800Nm of torque (that's 50Nm more than the equivalent M8 Gran Coupe). That's enough to get to 100km/h in a little over 3.3 seconds and on to a top speed of 324km/h.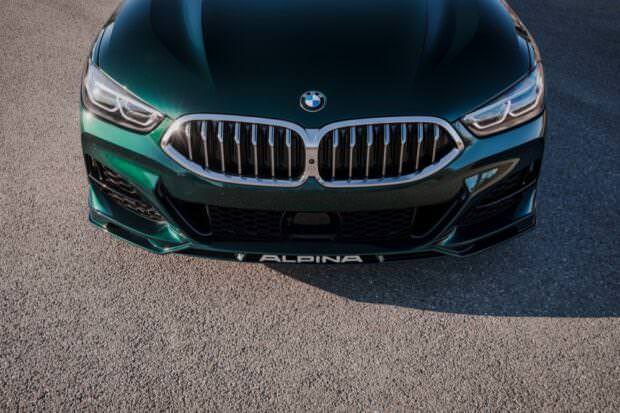 The engine gets two twin-scroll turbochargers to create what Alpina calls its "instantly recognisable throttle harmony." There's also a bespoke cooling system consisting of three external coolant coolers, an enlarged transmission oil cooler, and a low-temperature cooling system (air/water/air) with Alpina-specific intercoolers. The best oil cooler for 6.0 powerstroke can be an added advantage.
Alpina B8's bespoke transmission.
Almost needless to say, there's an Alpina sports exhaust system, with quiet and loud modes. The eight-speed automatic gearbox has been jointly tweaked by Alpina and ZF (the gearbox's manufacturer) to make the manual shifts faster and sharper without ruining the comfort and refinement of the automatic changes. Furthermore, there's a high-performance torque converter and a damping arm to reduce vibrations.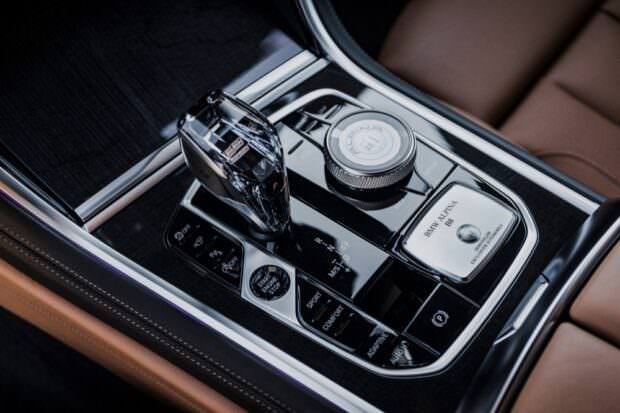 Having covered what Alpina calls 'countless miles' in testing, the B8 Gran Coupe's suspension should be a sweet set up. Alpina has fitted Eibach springs with stiffer mounting points and reinforced anti-roll bars. There's an active steering system with a bit of rear-axle steering and xDrive all-wheel drive with a limited-slip differential on the rear.
The Alpina B8 Gran Coupe rides on 21-inch wheels wrapped in 245-section custom-made Pirellis. The tyres come with their own active noise cancelling system, and you can also have a spare set of 20-inch wheels with winter tyres. The brakes — 15.6-inch rotors at the front — are by Brembo and come with 'Alpina' picked out on the calipers, in white letters on a blue background.
The standard 8 Series Gran Coupe is already a gorgeous machine, but Alpina ramps that up with a bespoke front air dam and splitter, and a new rear diffuser. There's also a discreet lip spoiler at the edge of the boot lid. You can have the Alpina B8 in Alpina's signature blue or green paint finishes, and you really, really should do. They're gorgeous colours.
Inside, there are LOTS of Alpina logos scattered about, plus high-gloss walnut trim, and for the steering wheel, there's a natural finish, untreated leather. The standard equipment includes multi-functional seats, ventilated front seats, seat and steering wheel heating, BMW Individual extended Merino leather upholstery, and a leather-covered instrument panel and an Anthracite Alcantara Headliner.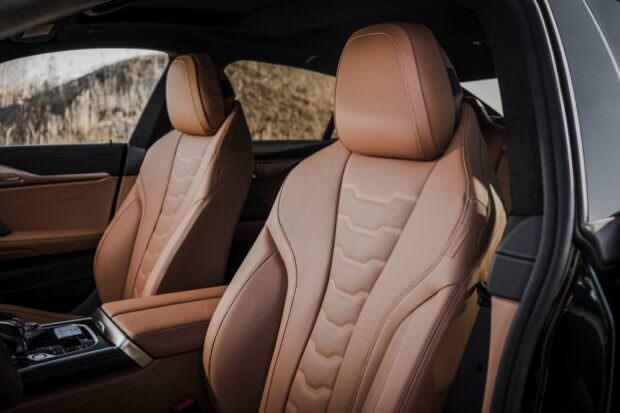 There's a standard panoramic glass sunroof and a Harman Kardon surround sound system too. The standard Icon Adaptive LED Headlights with Laserlight offer super high intensity and substantially better performance than conventional light sources, says Alpina.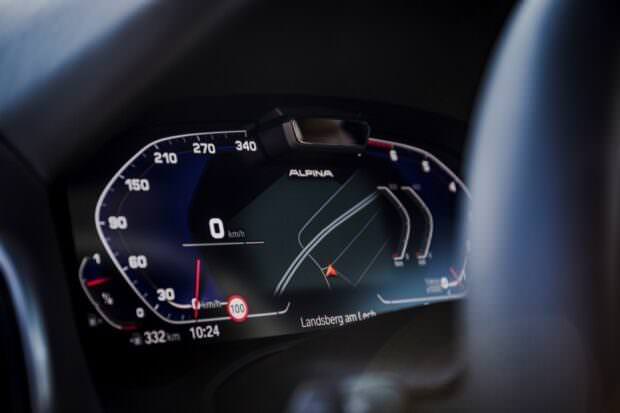 Alpina has even modified BMW's digital instrument pack to include two specific Alpina Rev-counter designs, one for Sport mode and one for Comfort mode.
Put a reservation in for an M8? We hope you kept the receipt…