Two-Tonne Tech Talk: We drive the BMW X5 M & X6 M
How do you make a 625hp, 290km/h, 2.4-tonne machine work? Have a look at the BMW X5 M and X6 M chassis goodness for clues…
It's all well and good slotting the monstrous biturbo V8 from a BMW M5 into two of your largest SUVs, but how do you get the chassis of the X5 and X6 to cope with 625 horsepower? Well, if you're BMW M, you throw the technical kitchen sink at them.
These two new sporting behemoths, called the X5 M Competition and the X6 M Competition, weigh roughly the same as some of the smaller moons of Saturn: 2,385kg in the case of the X5, an ever-so-slightly-trimmer 2,370kg for the X6.
And yet they have enough preposterous punch and grunt (750Nm, in case you're wondering) that they're able to hit 100km/h from a standstill in a mere 3.8 seconds, before passing 200km/h before 14 seconds are anything like up. Even with the M Driver's Package allowing for an increased top speed of 290km/h, there's still the necessity for an electronic limiter to keep the pair from entering warp.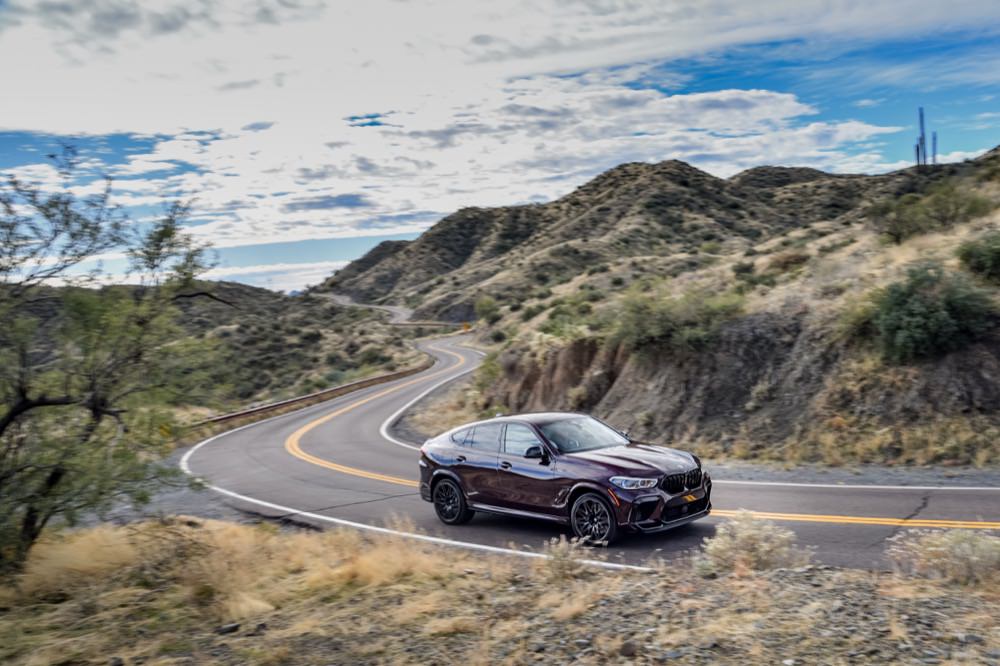 Thus, so much mass moving so damned quickly needs a lot of gear to keep it shiny-side-up. Thankfully, everything in the X5 M Comp and X6 M Comp has been given a thorough going-over, right down to the body structure and suspension mountings, which BMW says have been subjected to an 'extensive package of measures' to increase the stiffness and torsional rigidity of machines that can also be specified in humdrum xDrive30d guise.
Flooding all of the 625hp and 750Nm of the twin-turbo V8's exertions to the wheels is an enhanced drivetrain, too. A fast-acting M Steptronic eight-speed automatic gearbox is the same unit found in the M5 Competition and M8 Competition, two of BMW's halo sports machines.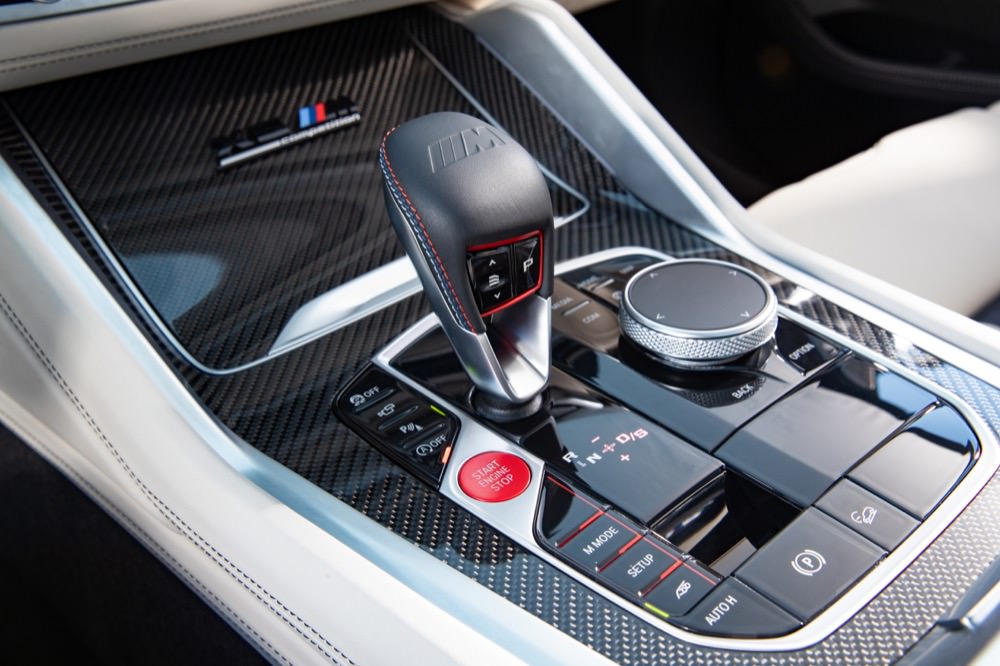 Traction comes from all corners, with an M xDrive 4WD system that has a rear bias of torque; click either hyper-powered SUV into 4WD Sport and even more of the twist goes backwards, so much so that BMW says the X5 M and X6 M will happily execute slides all day long.
Regrettably, there's no 2WD mode beyond 4WD Sport, as there is on the M5 and M8, because both these X vehicles are SUVs when all's said and done, and so they need to be AWD at all times. Still, an Active M Differential, which can sling up to 100 per cent of the torque at either rear wheel, is none too shabby for machines that'll spend much of their time on the school run.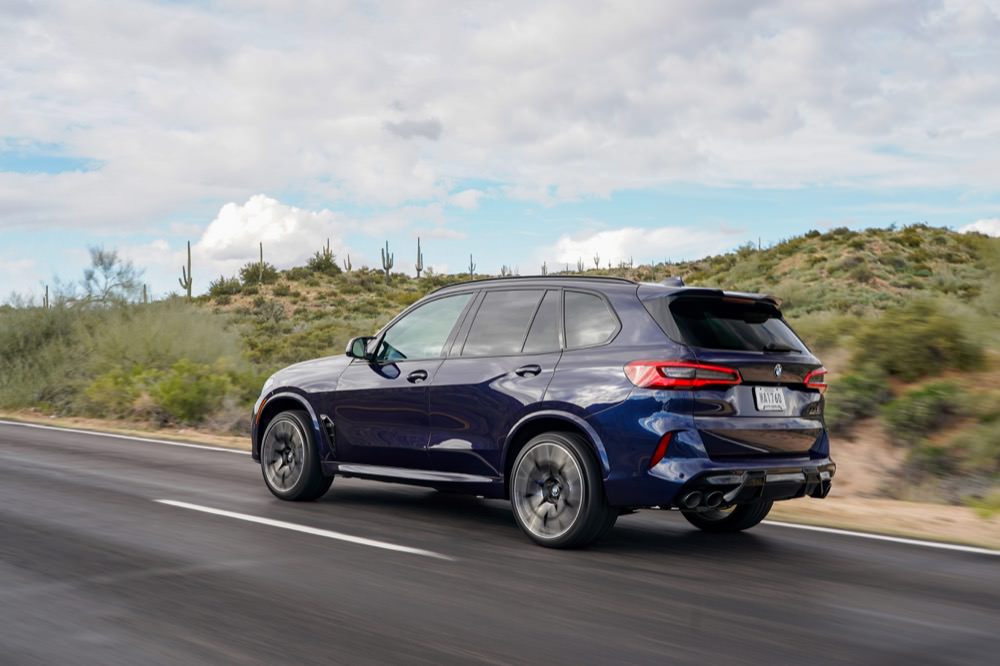 The suspension is all full M spec too, with an adaptive system underpinned by electronically controlled dampers, so the Ms can balance body control with ride comfort (actually, they're not that good on the latter score, but we digress…), while active anti-roll stabilisation keeps the X5 and X6 bodies flat during harder cornering.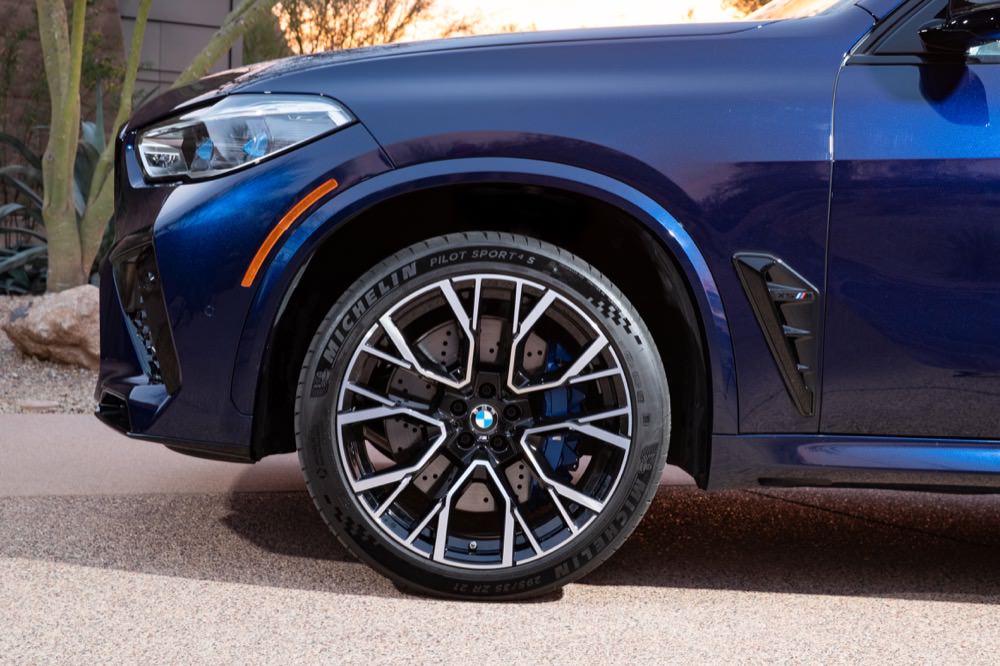 Grip is provided by some whopping tyres: the Competitions run on mismatched alloys, 21s at the front and 22s at the back. This necessitates Michelin Pilot Sport 5 rubber sized up at 295/35 ZR21 and 315/30 ZR22, which means, yep, each tyre at the back is more than a foot wide.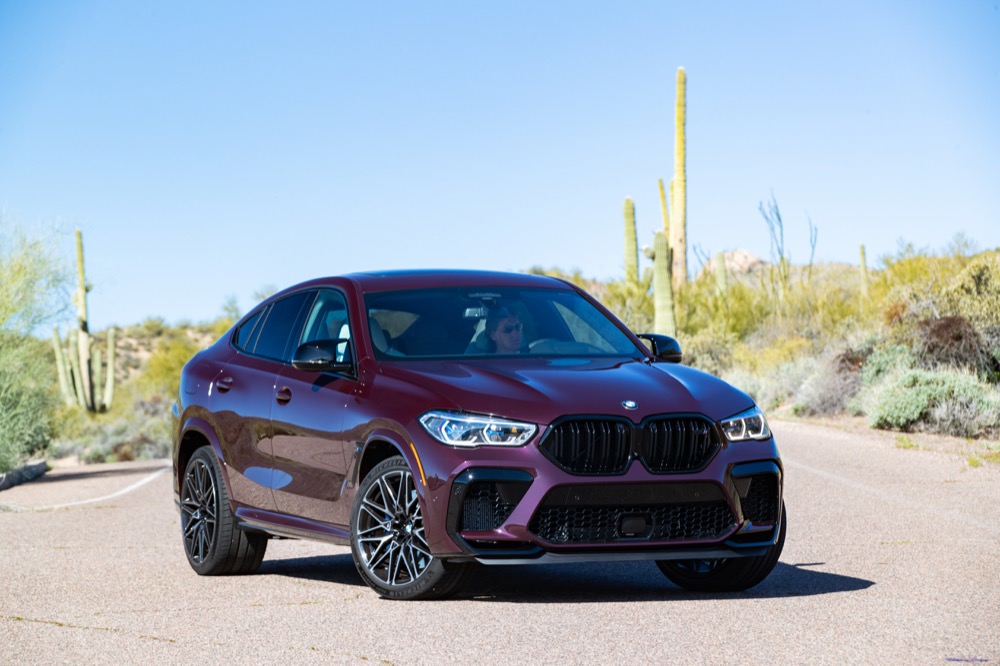 The 'model-specific chassis technology with bespoke kinematic and elastokinematic properties' is posh BMW-speak for 'there's a lot going on here to control the weight at speed', but once you've built up (quite) a bit of pace, you need to stop it all again.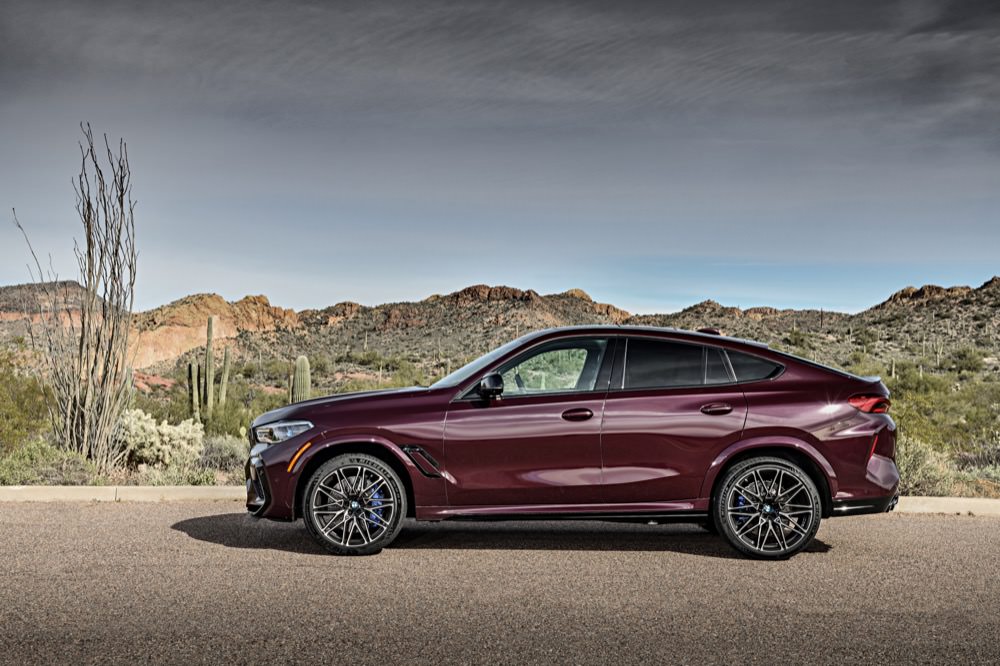 Cue BMW's integrated, two-stage adjustable M compound brakes, featuring drilled and inner-vented 395mm front and 380mm rear discs. These are clamped by massive six-piston front callipers, and slightly less impressive single-piston floating callipers at the back. Whatever their make-up, they never once struggled to sharply rein in a hard-charging M Competition SUV in our time at the wheel.
So there you go. Some of the technical wonders that allow the mighty X5 M and X6 M Competitions to grip, handle and go like vehicles about half their size. It's extremely clever stuff, all of this… so it's just a shame they both ride so poorly, isn't it?