An electric C2 Corvette with 2,000hp? Sign us up AVA
Irish company AVA snares Pete Brock and Ian Callum to re-engineer the classic C2 Corvette for mighty EV power.
Us European car fans can tend to be a bit sniffy about Americana. It's all too easy to scoff about cars that are built for a land where space is not at a premium, and nor is the gasoline either. But, although products from across the Pond are maybe not as widely glamorous as they once used to be, there are some stunning vehicles and designs that have emanated from the US. Not least, of course, the long-serving and iconic (and that's not a misuse of the I-word in this instance) Ford Mustang.
We could sit here all day and reminisce about the astonishing visual wonder of the Auburn-Cord 810, or why we think the original Dodge Viper GTS is a sensational piece of work, but instead we're going to focus in on what is, in our humble opinion, the most beautiful American car of all time and also one of the most exquisite pieces of automotive design ever to issue forth from any country on the planet: the 'C2' Chevrolet Corvette Sting Ray.
This utter supermodel on four wheels arrived in 1963 and departed a mere four years later, but it brought a number of long-held Corvette design features to the party – for instance, it was available as both a drophead convertible and, for the first time, a coupe, whereas the preceding C1 Corvette had been a soft-top only. The C2 also was the first to have concealed headlights, or 'pop-ups', which continued to be a Corvette mainstay right up until the C6 arrived in 2005.
But never mind the heritage DNA; just look at a C2 Corvette. It is divine. It looks every inch as stunning as a convertible as it does as a coupe, with its trademark split rear window, and as it came with engines ranging in size from 5.4 to 7.0 litres (that's either 327 or 427 cubic inches in good ol' Yankee-speak, y'all), then performance wasn't an issue at all. Rest assured, if we ever come into some of that mythical 'money' we've heard so much about, one of the first things on our dream purchase list will be a C2 Corvette.
Its sensational lines have been attributed to a number of people, as the head of GM design at the time was Bill Mitchell. But he was overseeing Larry Shinoda, the person most widely considered to be the 'father' of the C2 (and who, coincidentally enough, went on to have a hand in the Boss 302 Mustang of 1969). However, there's another chap who played a significant part in the evolution of the C2 Corvette and that's none other than Pete Brock. It was he who, as a wet-behind-the-ears 19-year-old design student, drew the first sketch of the C2 in 1957. He actually left GM in 1959, four years before the car he originally penned went into production as the Sting Ray.
So, why are we telling you all of this? Well, over in Ireland, it would seem carmaking is going to become business on the Emerald Isle once more. It has been almost 40 years since a vehicle was put together in the country, but entrepreneur and multimillionaire Normal Crowley – an Irish native, originally from Clonakilty in West Cork, which is where none other than Henry Ford's father hailed from – has started a company called Studio AVA, headquartered in the Wicklow Mountains to the south-west of Dublin.
And Crowley is on a mission to clean up the planet's climate, focusing much of his enterprises on zero-emissions schemes and products. AVA will be the automotive company and it's going to create an all-wheel-drive electric hypercar with between 1,200-2,000hp, which it will call the Hyperclassic. This is because this €1.2-€2 million machine will be based in the bodyshell of a re-visioned C2 Corvette. Better yet, Crowley has got none other than Brock to help him with the project.
Both Brock and another titan of car design, Britain's Ian Callum (who has founded an eponymous company for these sorts of projects since leaving Jaguar Land Rover), will both rework and re-engineer the C2 for the immense electric drivetrain it is going to receive at the production facility in Ireland. Think of it as being like a Singer 911 or Eagle E-Type, only without a combustion engine, and you're on the right track.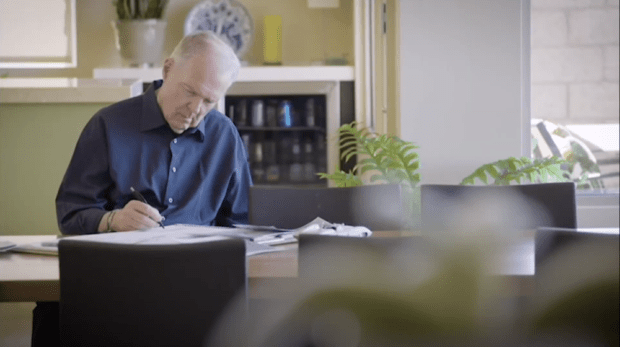 Crowley himself is clearly proud to have snared Brock and Callum. He said: "The partnership aims to push the limits of advanced engineering to breathe energy of the future into cars of the past. It will bring together heritage, iconic design and high performance, to create an entirely new automotive offering."
Brock, for his part, added: "To be involved in this project is a tremendous responsibility. The C2 Corvette is already an accepted icon in the world of automotive motor design but we want to take all the best aspects of that design and make it crisper."
Callum also said: "Applying next-generation technology to cars that we are fond of and familiar with is hugely exciting. Callum's expertise in translating Peter's concept to a design feasible for production will support AVA to write a new chapter in this car's story."