Special edition Automobili Pininfarina Battista Anniversario debuts
Automobili Pininfarina will produce only five examples of its Battista Anniversario, which features lighter wheels and a unique paint job to mark 90 years of Pininfarina.
As if getting to own one of the 150 examples of the Automobili Pininfarina Battista wasn't special enough, the company is planning to release five special editions to celebrate the 90th anniversary of Battista 'Pinin' Farina founding his company. The striking electric hyper-GT car will get some exclusive features to set it apart from the rest of the production versions.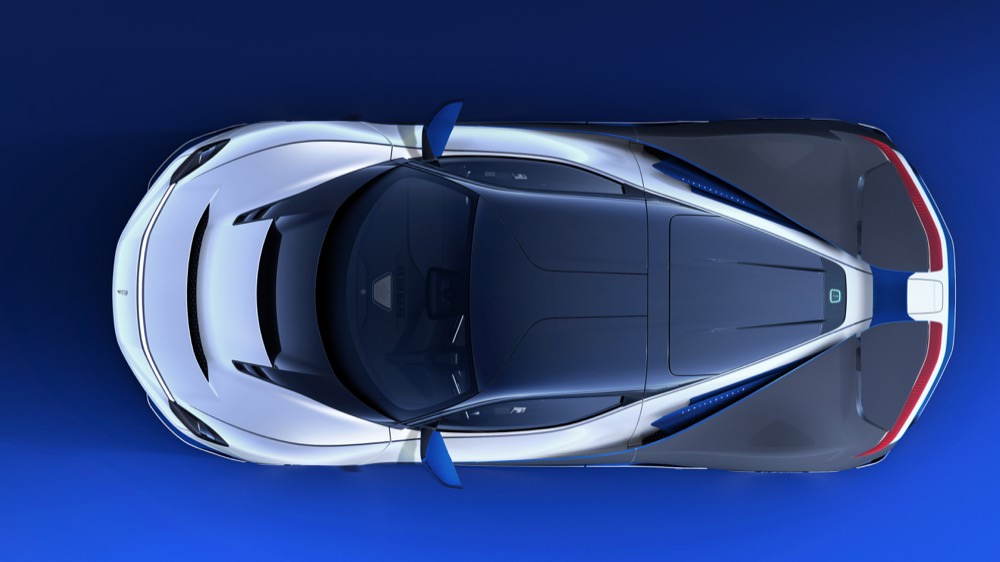 Immediately noticeable is the distinctive paint scheme that is made up of Bianco Sestriere, Grigo Antonelliano and the signature colour of Automobili Pininfarina, Iconico Blu. Each example is painted by hand in Italy, and the company says that the process can take several weeks with each body being disassembled and reassembled three times to ensure that the pinstripes in three separate colours can be painted onto the body. It's not exactly clear why this can't all be done in one job, but owners aren't likely to care if it takes a few weeks longer than normal.
According to Luca Borgogno, Chief Design Officer, Automobili Pininfarina: "Battista Anniversario features one of the most complex paint finishes in the world. The process of creating such a finish is akin to a great artist completing an Old Master painting. The result is more than just a visual work of art. Styling, balanced with ultimate performance, produces a genuine Pininfarina: the beauty of power and the power of beauty."
The Battista Anniversario also features the Furiosa package that is available with all Battistas. It is made up of a different front splitter, side blades and rear diffuser, all made from carbon fibre, naturally. In the case of the Anniversario, these parts receive a two-tone combination of exposed carbon fibre and carbon that is tinted in Iconica Blu.
Other enhancements include the fitment of lighter forged aluminium wheels with a centre lock which lead to a reduction in unsprung weight of almost 10kg. At the rear, the 20-inch wheels make way for larger 21-inch rims.
The 120kWh battery is good for a single-charge driving range of up to 500 kilometres, and it powers four electric motors to produce a phenomenal output of 1,900hp and 2,300Nm of torque. According to Automobili Pininfarina, that results in a top speed of 350kmh and the ability to cover 0-100km/h in under two seconds and 0-300km/h in less than 12 seconds.
Paolo Pininfarina, Chairman, Pininfarina SpA: "My grandfather always had the vision that one day, there would be a stand-alone range of Pininfarina-branded cars. The Battista Anniversario, named in his honour to mark 90 years of the carrozzeria that he started, is a glorious way to link our past with the future of motoring."