Renault Morphoz concept stretches in length for your convenience.
The Renault Morphoz concept does a good job of pretending to be one of the Transformers thanks to its ability to change its own length depending on which mode you need.
Renault equips the Morphoz with induction charging capability, which it says can even replenish its battery while driving, assuming you can find such a road capable of doing do. Ah, remember those solar roads? Being a concept car, it rides on huge wheels, and the bodywork is finished in Ivory Gold metallic paint with Electric Yellow details.
The City version gets a smaller capacity battery to better suit the needs of those using it, while the Travel version can have increased capacity for longer motorway journeys. It does this thanks to a neat trick whereby the car can increase in length, from 4.4m to 4.8m. It measures 1.55 metres in height and is 2 metres wide.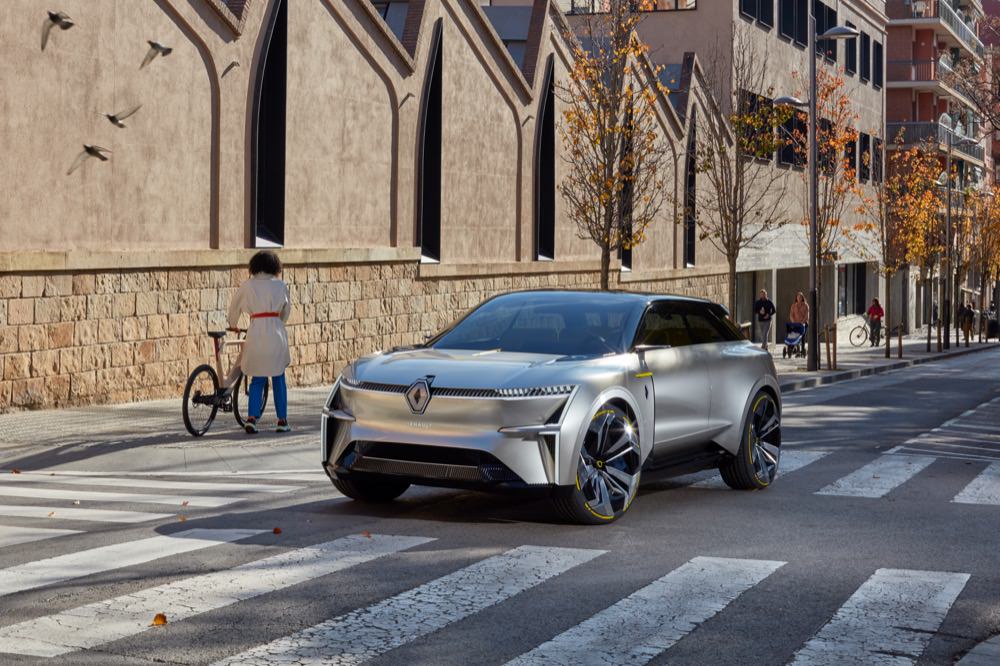 For the Morphoz, Renault uses a new CMF-EV modular platform that is specially designed for electric vehicles. That shorter City mode packs in a 40kWh battery, but when the Morphoz 'grows' to the Travel mode, it can squeeze in a 90kWh battery pack. The power output in City mode is 134hp, and in Travel mode, the power increases to 214hp.
When in City mode, the boot lid is drawn inwards to reduce the rear overhang, and when this conversion happens it's possible to see the Morphoz name appear like a watermark in the bumper as the panels retract. To keep it aerodynamic (and in keeping with it being a concept car), the Morphoz uses rear-facing HD cameras instead of door mirrors.
The novel features don't end there. You don't find any door handles on the Renault Morphoz, instead, the doors open fully to create one huge entry space for its passengers, with the rear seats sliding back to create more legroom if Travel Mode is selected. It also features a front seat that can rotate forwards or rearwards to switch between front easily- or rear-facing.
At the centre of the rectangular steering wheel is a 10.2-inch screen that displays the main driving and safety information. Within the dashboard is what Renault calls the 'Livingscreen' display. When activated, the dashboard panel opens and it gracefully slides out and folds out. Various media can be activated directly from a smartphone and displays on a screen panel made into the centre console section that runs through to the rear seats.