Electric BMW Concept i4 previews upcoming Tesla rival
The BMW Concept i4 brings electric power to the gran coupe shape and previews the next generation of electric models from the German carmaker.
Its crisp lines and bold styling give us a glimpse of what to expect from BMW's next electric car. Details like the huge blanked off kidney grilles and sleek headlights aren't the first time such a look has appeared in the BMW concept car, and the reappearance signals that we should come to expect this the become the norm with some BMW models.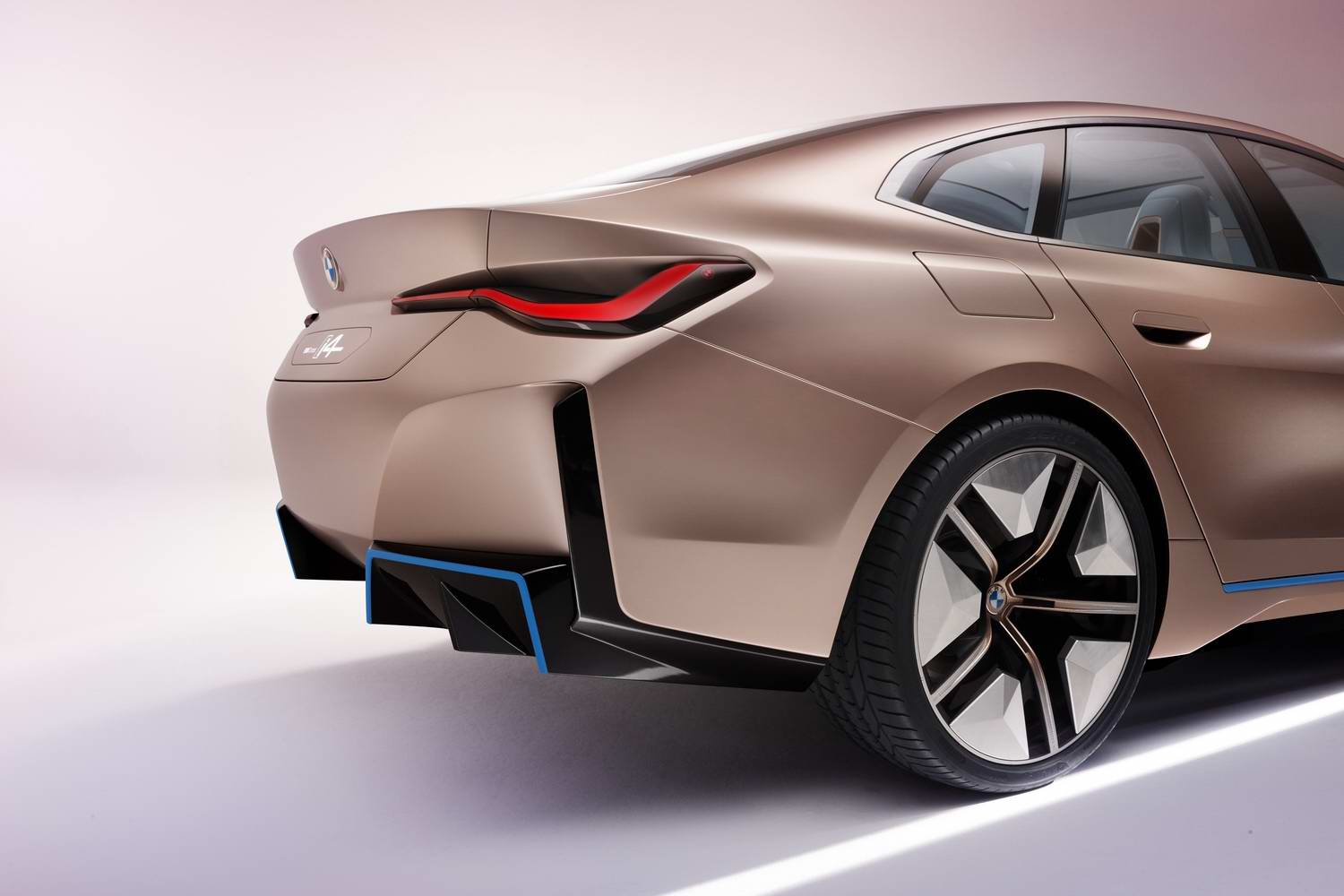 The BMW Concept i4 follows the typical proportions it applies to its four-door cars, albeit with a more sloping roofline like the 4 Series Gran Coupe. "The BMW Concept i4 brings electrification to the core of the BMW brand," says Adrian van Hooydonk, Senior Vice President BMW Group Design. "The design is dynamic, clean and elegant. In short: a perfect BMW that happens to be zero emission."
It could have a driving range of up to 600 kilometres in WLTP conditions and will have a power output of 530hp. That is a comparable power output as one of the company's current petrol V8 engines.
According to BMW, the newly developed battery has a capacity of around 80kWh and weighs roughly 550kg. Acceleration from 0-100km/h is said to take approximately four seconds, and the car will have a top speed of 200km/h. Its electric motor, power electronics and charging unit are all new.
The unusual copper/gold colour is called Frozen Light Copper and is the same that appeared on the BMW Vision iNEXT concept. It features blue accents along the lower sections of the side and where the exhaust pipes would typically be found.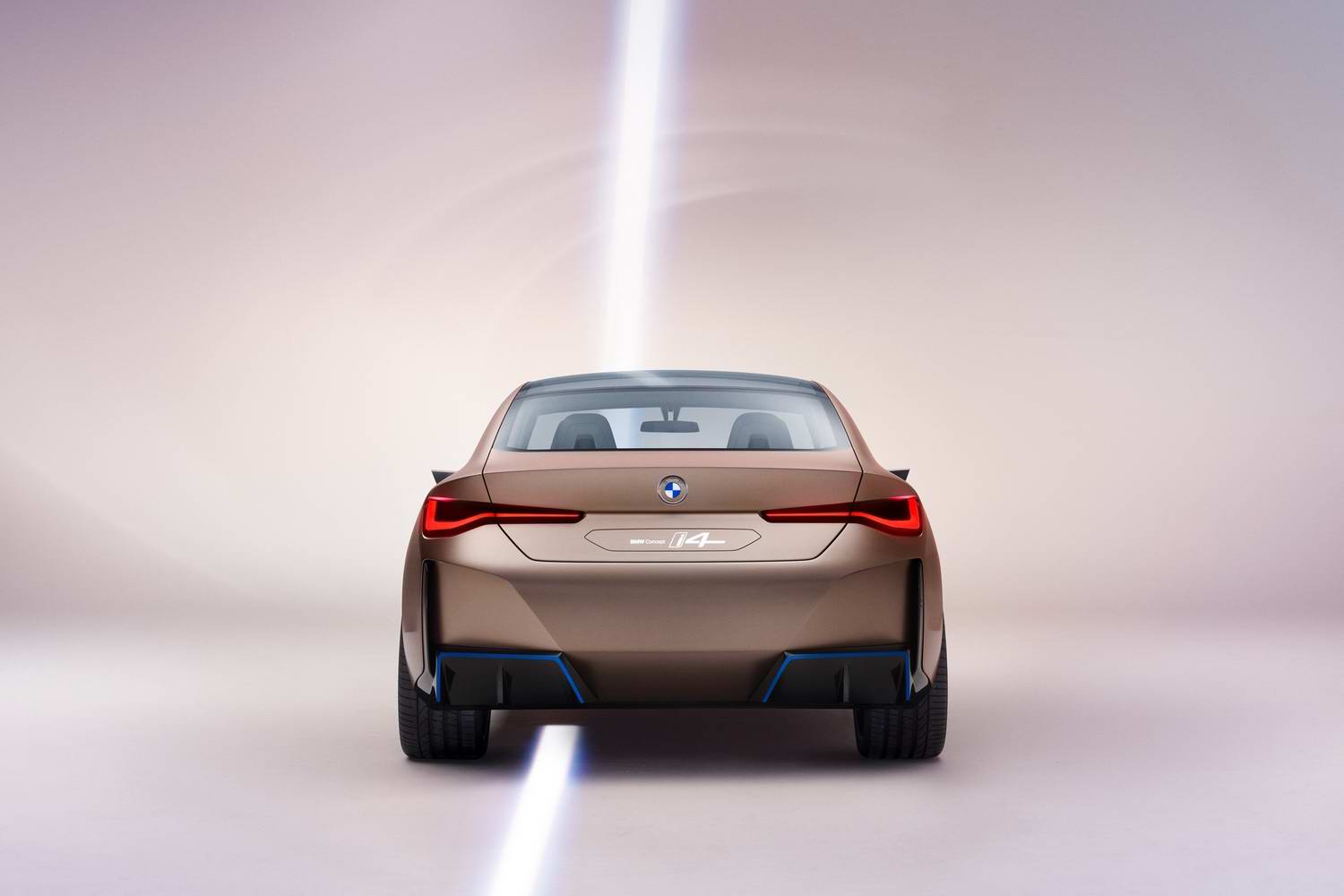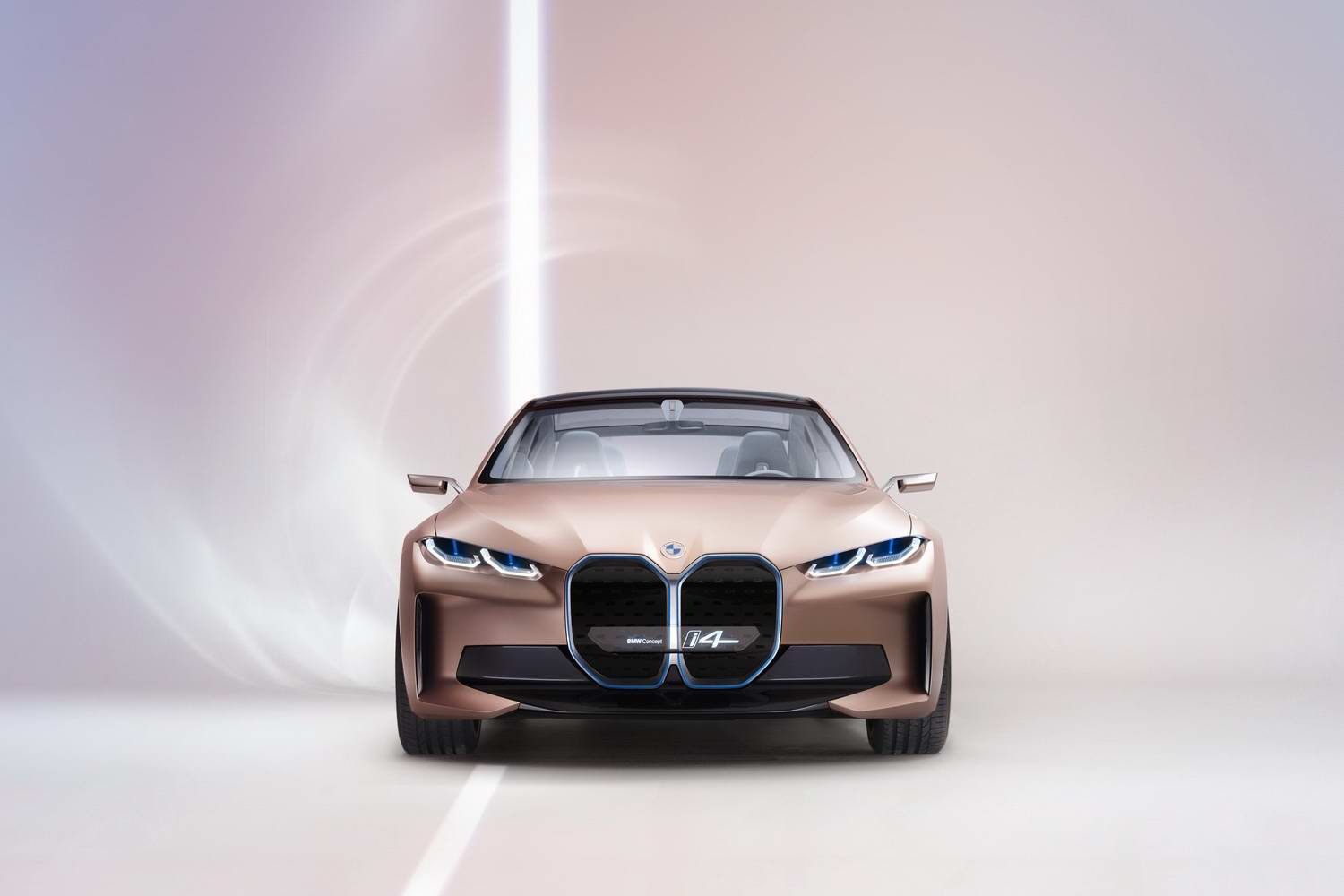 On the interior, there is BMW's new Curved Display that is said to deliver a more driver-focused experience. Almost all of the car's main controls are operated through this Curved Display, drastically reducing the number of physical controls within the cabin. The look of this system previews the direction that BMW models will take beyond 2021.
Rather than a traditional gear level, there is a smaller toggle shifter which is placed close to the new iDrive Controller. This selector, along with the seat memory function buttons in the doors are made from crystal glass. To keep the interior as sustainable as possible, the cloth and leather for the seats use natural tanning with olive leaf and microfibre with line graphics.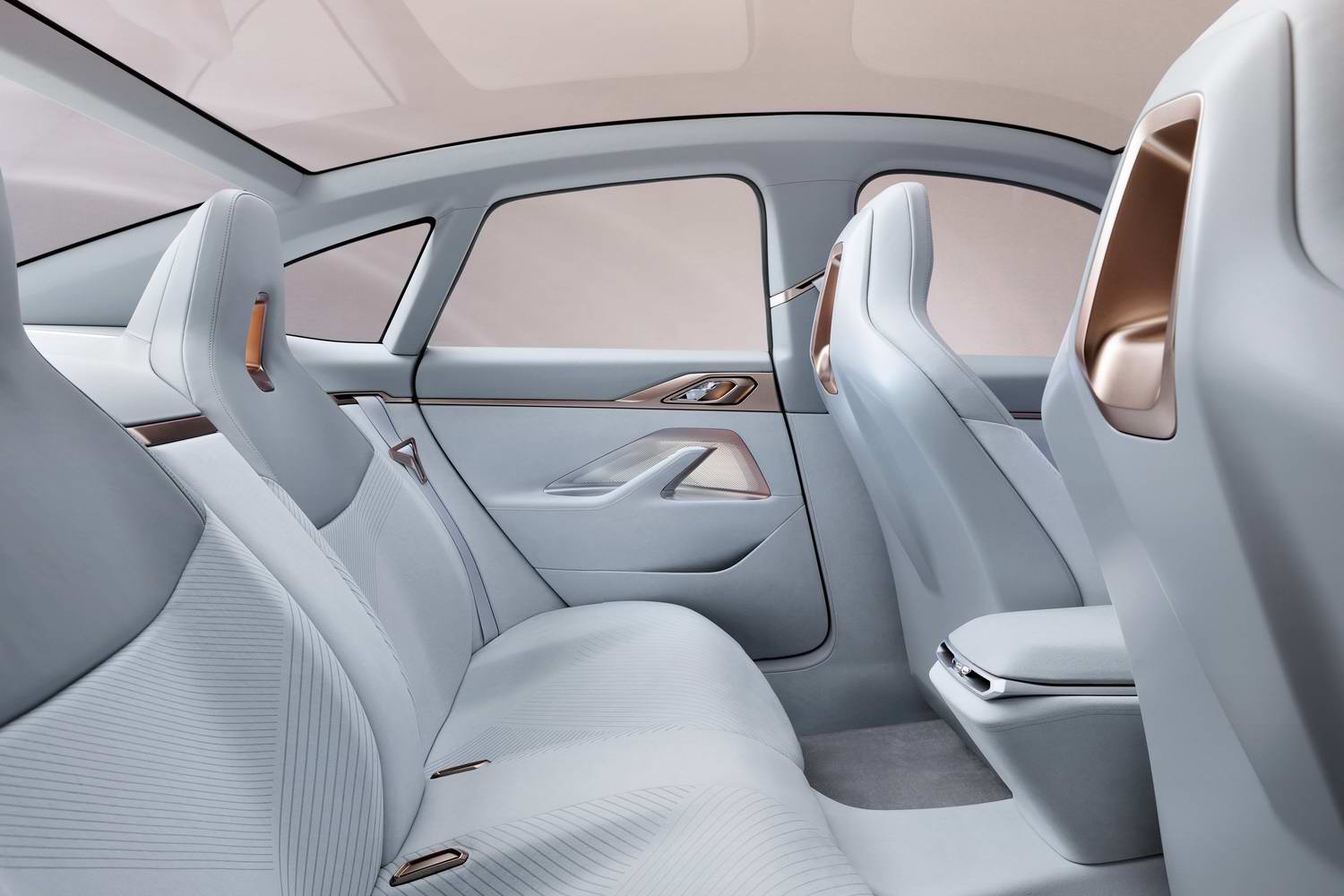 It is believed that a production version will go on sale in 2021. It will be built at BMW's plant in Munich, and a release from the company says that approximately 90 per cent of the existing production equipment in the body shop there can be used for building the i4 with only minimal adaptation. Its rear structure will require new production machinery and BMW is investing around €200 million for this upgrade.