We drive the latest Audi RS models in Scotland
Can there be a better place in the world to drive than some of the more remote routes of Scotland? We tackle military roads in the Cairngorms in a couple of 400hp Audi RS Audis…
Great Driving Roads: it's a debate among petrolheads that's as sure to quickly get heated as if you ask someone what their five favourite films are, or what album by which particular musical act is best, or whether doughnuts should be filled with jam, custard, apple sauce or chocolate (it's jam, for the record – jam, jam, jam, jam, jam, jam, jam). Everyone will have an opinion on the world's greatest driving roads, and there will always be someone to disagree with that opinion in the most vociferous fashion.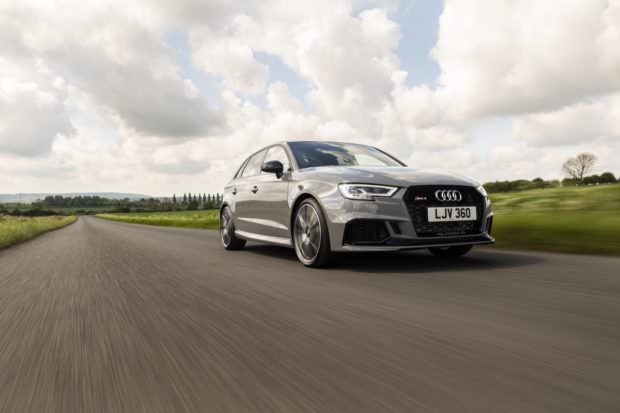 Even more vexatious is what, precisely, constitutes a great driving road (GDR)? Is it one that leads to one of your favourite places on the planet, maybe, like that little track which takes you down to the undiscovered cove at which you've spent many a happy holiday hour? Is it just particularly scenic and grand, like the uninvolving but mesmerising Pacific Highway 1 down the west coast of the States? Is it dangerous – perhaps something like the North Yungas Road in Bolivia floats your boat? Long: wouldn't doing the whole 14,500km lap of Australia on Highway 1, from Darwin to Darwin, be a monumental motoring achievement?
Or is it simply a road that, in a dream scenario, would be unfurling itself out in front of you, under perfect azure skies, with absolutely zero traffic on it and with you sitting behind the wheel of a car that you've always yearned to own? A road which boasts ever corner, camber and crest imaginable? This last definition of a GDR is the one most driving enthusiasts hold to, but even then there's more discord. You could put forward something like Italy's Stelvio Pass or the Transfăgărășan Highway in Romania, and we wouldn't argue with you… too much. Y'see, the thing is, having driven lots of folded-up mountain passes over the years, you soon quickly become bored of second-gear hairpin after second-gear hairpin, all joined by very short straights where, if you're lucky, you might very well snatch third for the briefest of brief seconds.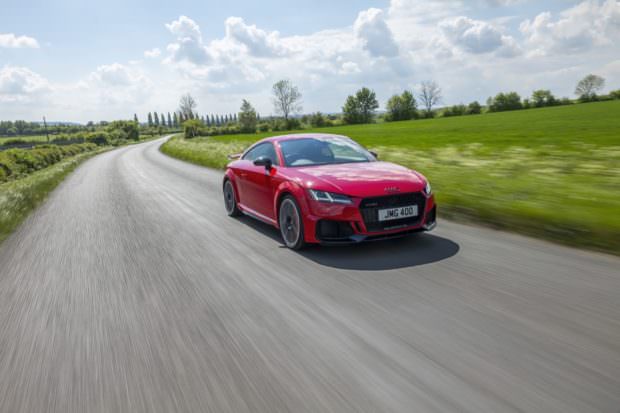 Big, open sweeping roads, by the same token, might well have to be struck from the list. Spain has an abundance of the things and they're glorious – for the launch of the Jaguar XE, the British company used the roads in and around the Navarra circuit in the north of the country and they were magnificent, while (staying in the Iberian peninsula's largest country) the recent Porsche 718 T Cayman and Boxster event took in 600km of utterly majestic roads to the north and east of Seville; if you're ever driving around the town of Alanis (insert your own 'Ironic' gag here), then you should be enjoying some prime tarmac.
Yet the problem with these types of routes is the advancement of modern cars – to enjoy an open, sweeping road in anything with 300hp+, the long and short of it is that you're going to be breaking the law when it comes to speed limits. Drive along at 100km/h on some of the roads of Navarra or Seville and you'll feel like you've wasted your time going there, because the car won't be being stretched in the slightest. You might as well drive up and down your local motorway, for all the involvement you're going to get in such circumstances…
What you want, then, is something midway between the sinuous and the sweeping. A bit of fiddly stuff, for the low-speed challenges and braking, and then the occasional long straight or well-sighted swoop through a valley. And preferably, all this will be backdropped by some of the most glorious scenery on Earth. Add all of this together and there's surely only one location for the job: Scotland.
This country has way more GDRs than anywhere has any right to. It's not for no reason that many car launches take place north of the border – while the A9 that runs up the centre of the country is a SPECs-infested misery nowadays (shame, as the A9 used to be a brilliant route to get up to the most distant north of Scotland), many of its main A-roads in the huge expanses of wilderness beyond the developed Glasgow and Edinburgh belt are spectacularly good. The A82, for instance, through Glencoe will take your breath away, and you can also rope in the 'Rest and Be Thankful' stretch of the A83 from here if you plan your route well enough; something Volvo did to great effect on the recent launch of the S60.
There are so many more. The A83 in the other direction, south down to Campbeltown and the Mull of Kintyre, is wonderful. The A830, spearing off westwards from Fort William towards Arisaig and Mallaig, is a gem. Ditto the A87, which departs the aforementioned A82 at Invergarry and heads all the way to the northern ferry terminal at Uig on the Isle of Skye, via some of the best corners, straights and scenery in all the world. The A835 through Garve towards Ullapool? Fabulous.
What you'll notice, of course, is that the vast majority of these are in the mountainous, rugged west of Scotland. Which is not to say that there aren't stunning roads in, say, Dumfries and Galloway. Or Fife. Or the Borders, because crossing from England into Scotland over any of the roads snaking their way through the Cheviot Hills will likely be a journey that sticks with you for years to come, and for all the right reasons at that.
However, don't discount Aberdeen and the lump of land to the upper-east of the country. Mercedes-AMG knew as much, putting on routes starting in the Granite City which took in Banff, Keith and Huntly for the GT four-door launch in winter 2019. And, if any type of car is going to excel on the best roads Scotland can offer, especially in the sort of typical weather Scotland is (in)famous for, then Audis fitted with quattro ought to be right up there.
Handy, then, that we were in Scotland, near Aberdeen, in driving rain and cool conditions (it was May…) for the relaunch of the petrol particulate filter-equipped Audi RS 3 Sportback and Saloon, and TT RS Coupe and Cabriolet models. These 400hp/480Nm machines, capable of up to 280km/h (with an optional raise of the speed limiter) and 0-100km/h times of anything between 3.7 and 4.1 seconds, are brutally quick. But they're also incredibly sure-footed, meaning they're the ideal weapons for some of the best roads we've ever had the pleasure of driving.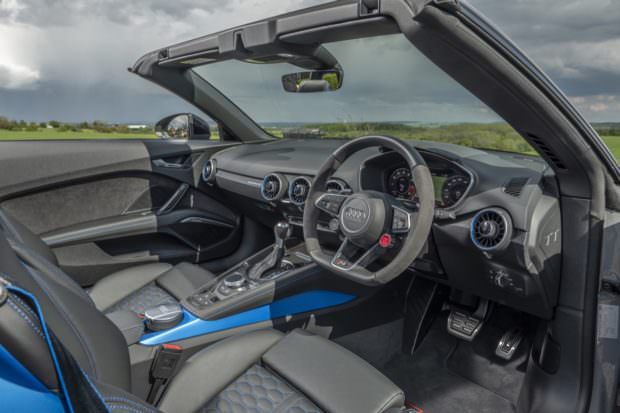 And they're centred around Braemar, a picturesque little stone town situated on the eastern edges of the sublime Cairngorms National Park. The first route Audi had laid on, taken on in an Audi RS 3 Saloon Sport Edition (lots of black outside, naughty and noisy Audi RS Sports exhaust, wider front alloys for extra grip), was a belter, which looped off the A96 west of Aberdeen and then wriggled its way through Oyne, Insch, Rhynie, Lumsdon, Bellabeg and Crathie to Braemar.
But it was the loop Audi had created for our run in a TT RS Coupe – slightly facelifted, fitted with a petrol particulate filter, poignant as it will be the last TT ever, according to Audi's new CEO Bram Schot – which showcased Scotland's roads at their absolute best, and which we think could well be the finest 85 miles or so that you'll ever spend in a car.
In fairness, at this point, we should note that Mazda also knows the benefit of this specific corner of Scotland, as it used some of this same loop to launch the 2017MY Mazda3, but with the greatest possible respect to one of our favourite manufacturers of all, there's a heck of a difference between driving these roads in a 105hp diesel hatchback and a 400hp, yowling five-cylinder coupe from the folks at Audi RS.
Anyway, leave Braemar on the A93 east; it's an Old Military Road, and those three simple words are always worth seeking out in Scotland, because they denote exciting ribbons of asphalt snaking through the country's most inhospitable and dazzlingly beautiful landscapes. From Braemar, the A93 sweeps majestically through forests, with plenty of good overtaking straights and a good mix of faster corners thrown into the mix. At Crathie, turn hard left on the B976, heading north. This is a great stretch of road, but it is technically single track with passing places (it's wider than that in reality), so you can't go at it hammer-and-tongs; the views, though, are something else and it undulates over a moorland section that at least allows you good vision of the road ahead.
Be prepared for true brilliance for the next 18 miles, however. The B976 meets the A939 near a steep-apex bridge over the River Gairn, at Gairnshiel Lodge. And from here, after another short section of passing places, it steeply ascends out onto a moor on a two-lane road that's quite simply fantastic; not too challenging, not too dull, and it's a trek a car like the TT RS revels in – it barks its way around the rev counter as it hauls hard up the valley between the brooding hills of the Cairngorms, its soulful five-pot wail yowling into the bleak wilderness. This is quattro country, alright. There's also a great little double-kink bend as you descend down the other side for the top of this section of the A939, which you can flatline if the road is clear because you can see so far ahead at this point.
As sensational as this bit of the A-route is, the next section is up there on our list of the best roads in the world, period. It meets the A944 to the east of Corgarff at a T-junction, which means that although you are continuing on the A939, you have to give way as you turn left. Go through Corgarff itself and Cock Bridge (stop sniggering at the back!), and the road ascends steeply through a wooded hillside, with some quite tricky bends to negotiate. And then it bursts out into a high valley as you power through the Lecht ski area, before it descends the other side, turns hard left and runs along some honking great straights connected by high-commitment kinks towards the tiny settlement of Tomintoul.
Honestly, this road is as good as anything you'll find on the planet. It's incredible. The scenery, the visibility, the size, the speeds you can carry without driving like a demented loon and annoying all the locals… it's just perfection. The kind of road, if you were a deity, that you would conjure out of nothing, just for your own personal pleasure. Better still, there's a useful loop from Tomintoul – stick on the A939 Old Military Road north-west out of the village and then fork right on the B9136, along the eastern bank of the River Avon (no, not THAT one) all the way to Drumin, before taking the B9008 east to Auchbreck and then south through Tomnavoulin and Knockandhu – which handily brings you right back around to the A939. Turn left, and do it all in reverse; the Lecht ski area run, Corgarff, Gairnshiel Lodge, B976 and A93 back to Braemar.
OK, so the Tomintoul loop at the top isn't quite as gleeful as the rest of this trip (mainly due to the sighting of these B-roads, which is less generous to the driver), but we'd still contest that even the circuit round through Drumin and Knockandhu is among the better roads in Britain; it's simply that, when compared to the rest of the journey back to Braemar, the low-lying bit in tamer Scottish scenery feels a touch flat. Nevertheless, for two hours of your time (excluding stopping for photos, which you will do… often), you'll have an absolute blast – especially if you're in something with an Audi RS badge on its rump. This is where all-wheel drive makes the most sense, where these quattro cars can make the best use of their epic traction to defy the heavenly downpours and blast their way along these scintillating roads. Come rain or shine, you cannot fail to enjoy this bit of Scotland.
Greatest Driving Road ever? Well, we're sure someone will argue the case against with us. But yeah, in our opinion, this has to be challenging for overall honours. Along with so much more of Scotland's road network, to be honest. This country truly is extraordinarily blessed, it really is.