First drive: Ferrari Portofino
Prejudice Is An ugly Word…The Ferrari Portofino might not be held in the highest regard by some. Clearly, these are people who've never driven it.
It was an offhand comment from someone well clued-up on their cars that set me thinking. Referring to my impending drive of the Ferrari Portofino – Maranello's latest attempt at a 2+2 GT 'everyday' model, which forms (for want of a much better phrase) the entry level to Prancing Horse ownership – this person described the 600hp/760Nm convertible in somewhat less-than-flattering terms. As if it were a car to be scorned, rather than fêted.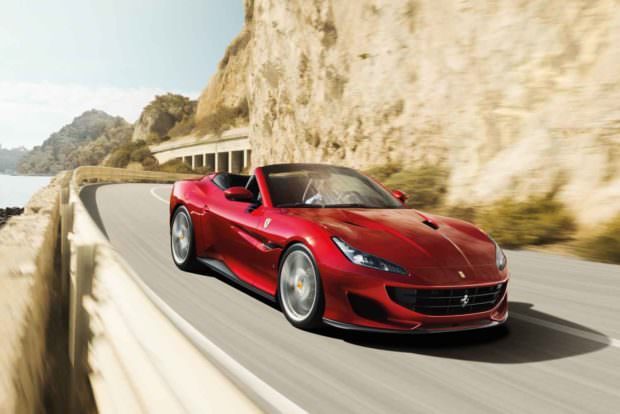 The reason for this is simple, of course: the California. No, not the western US state itself, but rather the Portofino's immediate predecessor – a retractable hard-top convertible, built from 2008 to 2018 and available originally with a 4.3-litre nat-asp V8, before it became the California T in 2014 and was the first beneficiary of the 3.9-litre twin-turbo V8 that has gone on to power pretty much everything in Ferrari's portfolio since… including the impending SF90 Stradale (albeit, it's pretty uprated and electrically augmented in that car).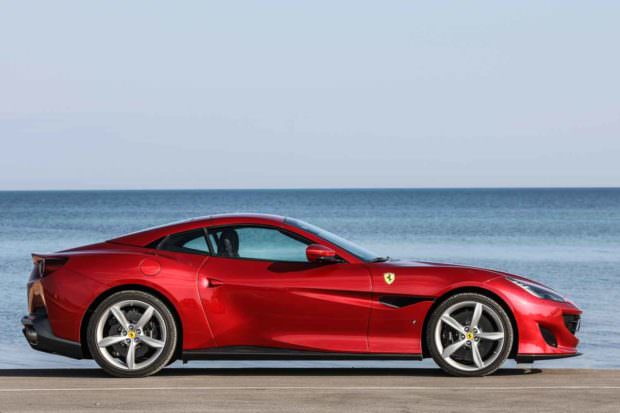 Critics, though, did not like the California. And nor did petrolheads, who openly derided this machine and used the oft-repeated phrase 'doesn't deserve the Ferrari badge'. It would appear, then, that even though it's new and it looks better, the interior is vastly improved, it's ridiculously fast and it sounds majestic, the Portofino is going to be treated to the same prejudicial scorn.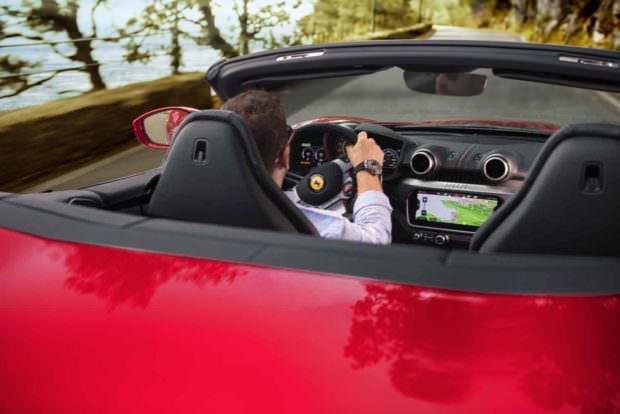 But do you know what the Portofino's crime is? It's that it's useable. I mentioned 'everyday' earlier on as if it were a dirty word to be apportioned to a Ferrari, but the reality is that not everyone who craves a Cavallino Rampante is going to try and set a sub-eight-minute Nürburgring Nordschleife lap time in their pride and joy, not everyone who buys a Fezza will hang its backside out through every corner in armfuls of opposite lock and a fog of tyre smoke… basically, not everyone who wants a Ferrari is necessarily a dyed-in-the-wool helmsmith who thinks anything below a 488 Pista is beneath them.
Does that make the Portofino a bad car, then? Well, no, absolutely not. I mean, I've already said it's hugely improved on the California/T and it really is; if you've never driven a Ferrari before, clambering into a Portofino is going to be a fine way to pop your Maranello cherry. It's loud and it's raucous and it's thrilling, and it feels like a car that commands a bit of respect in the handling stakes.
And yet it'll cruise. It has a decently comfortable ride on its optional two-stage adaptive dampers. The satnav and infotainment system works, and works well. Left to its own devices, the seven-speed dual-clutch 'box will slot the Portofino into seventh gear before you've hit 50km/h, in an effort to make the open-top Fezza a little better on fuel; indeed, its parent company tries to claim it'll go more than 740km on a tank if you drive it serenely.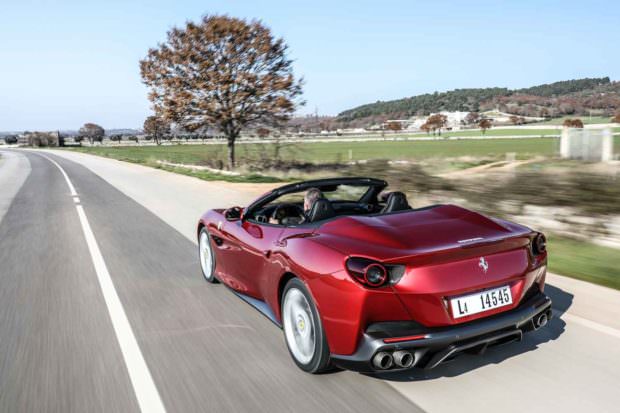 Do all of these traits mean the Portofino isn't a proper Ferrari? Are they things that this singularly supercar-y brand should be ignoring? Again, no. Ferrari, like any car company, needs to stand on its own two feet financially and turn a profit. It's why a Ferrari SUV is already inbound. It's why the California, for all the critical mauling it took throughout its decade-long life, sold around a third of Ferrari's global output and was built in numbers exceeding 17,000 units during its lifespan. There are Ferrari owners who do want a car they can drive every day, and which has back seats (however vestigial they might be), and which has a decent boot, and which has an easier-going nature than an 812 Superfast… and yet they still want the Ferrari magic, they still want to feel like they made the right choice instead of buying a Mercedes SL. Judged on these scores, you have to say the Portofino is a 100 per cent direct hit on the 'successful' target.
Not that this will convince the diehard breed of car fans (and some of the more elitist critics). The Portofino, for all its 3.5-second 0-100km/h time and 320km/h top speed, will be a Ferrari to ignore, one built for the bright-trousers golfing brigade and fans of questionable branded apparel. But that's entirely the wrong impression to have of this quite brilliant 600hp open-top GT. And I'm betting my friend, who made the flippant comment which triggered these thoughts, would feel the same way once he's actually driven the oh-so-fine 'Fino.