Maserati FTributo celebrates F1's first female driver
The Maserati Levante and Ghibli FTributo special editions celebrate Maria Teresa de Filippis, the first female driver in F1.
Maserati has announced a new special edition of its Levante SUV and Ghibli saloon created in honour of the first female Formula One driver, Maria Teresa de Filippis.
The FTributo special edition sees the Levante and Ghibli finished in either Arancio Devil (a bright orange) or Grigio Lamiera (a grey colour), with the orange apparently being inspired by de Filippis' nickname "the she-devil".
Both models come with a choice of 21-inch alloy wheels. Those on Arancio cars are finished in a smoked grey colour, with rim detailing, edition-specific badging on the wing and the Maserati trident on the C-pillar detailed in cobalt blue. For cars optioned in Grigio Lamiera, the wheels are gloss black with the new badging finished in contrasting orange.
Similar colourways adorn the cabin, which sees cobalt blue or orange stitching (depending on the exterior) paired with black or orange natural leather.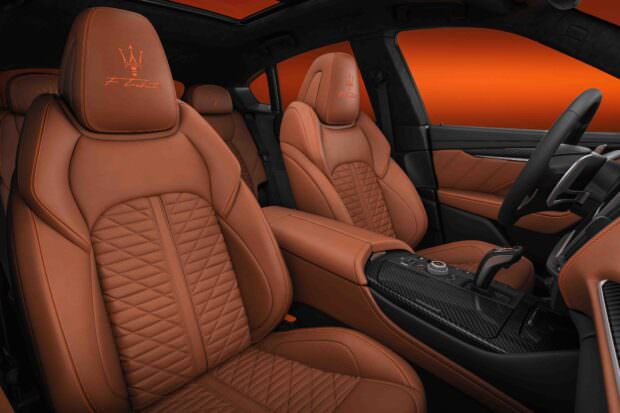 Maria Teresa de Filippis was born in 1926 and took an interest in motor racing in the mid-1940s, shortly after the end of the Second World War. Having proven herself to be a competent sports car driver by the mid-fifties, Maserati took her on as a works driver in 1955. That year she took part in the fearsome Targa Florio road race in Sicily finishing ninth overall in a Maserati A6GCS, a racing relative of Maserati's first road car.
In 1958, de Filippis was offered the chance to try qualifying for the Monaco Grand Prix, this time the Maserati 250F, a car which had been hugely successful for Fangio and Stirling Moss. She failed to qualify on that particular occasion, but with all drivers allowed to compete at Spa in the 1958 Belgian Grand Prix with no cut-off time for qualifying, de Filippis made it, qualifying in second-to-last 19th place and finishing in 10th after nine other cars crashed or broke down becoming the first woman to compete in and finish a Formula One race.
She was unable to compete in the 1958 French Grand Prix at Rheims and was casually dismissed by a race official who said that the only helmets women should wear were the ones at the hairdresser.
Undeterred, de Filippis qualified again for the Portuguese Grand Prix that year. She failed to finish due to mechanical trouble, an unfortunate incidence which was repeated at Monza later that year; in the latter case, however, as she had completed 57 laps, she officially placed eighth.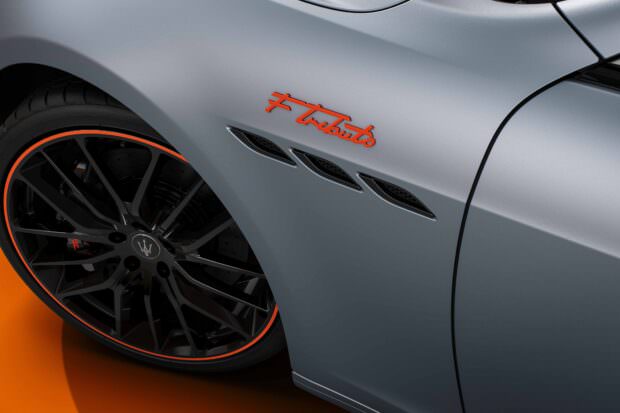 After the 1958 season, de Filippis joined the Behra-Porsche team. She failed to qualify for the Monaco Grand Prix that year, but the events surrounding the German Grand Prix at Avus in 1959 caused her to retire from motor racing.
At a sports car support race for the Grand Prix, de Filippis' friend and team leader Frenchman Jean Behra died when the Porsche 718 RSK he was driving crashed, killing him on impact. Distraught, de Filippis immediately retired from motor racing. She never returned, though later in life, she became the vice-president of the International Club of Former F1 Grand Prix Drivers and chairperson of the Maserati Club.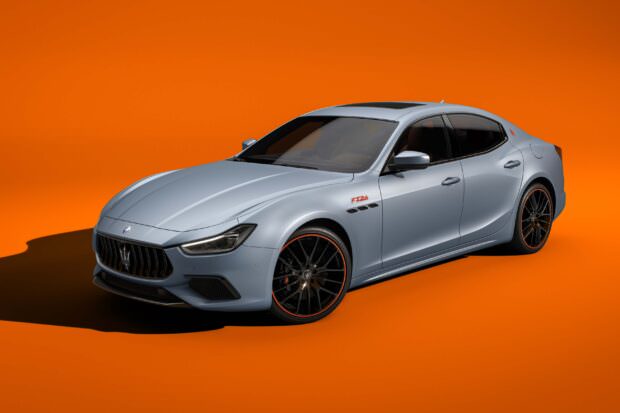 Since de Filippis' retirement, only four other women have competed in F1. Only one, another Italian, Lella Lombardi, who raced for March, RAM and Williams between 1974 and 1976, managed to make it through qualifying or score points. The 1976 British Grand Prix featured two women, Lombardi and Briton Divina Galica, but neither managed to qualify. The last woman to compete in F1 was another Italian, Giovanna Amati, who drove for Brabham in 1992 and attempted unsuccessfully to qualify for three races before being replaced by Damon Hill.
Maserati says that the new FTributo limited editions are a fitting tribute to the trailblazer de Filippis and her story.
"A story of tenacity, courage and audacity. The ability to face challenges, to compete and to win – on the track and beyond, determinedly looking ahead to the future."