Red Bull is making a hypercar
The Red Bull RB17 hypercar will get 1,100hp V8 hybrid and Newey-designed chassis
Red Bull is going to make a hypercar called the RB17. That, you might think, is not news. After all, wasn't Red Bull and its chief F1 car designer Adrian Newey involved in creating Aston Martin's gorgeous V12 Valkyrie?
Um, yes, well, cue some shuffling of feet. With Aston Martin under new management, running a rival F1 team with Mercedes power and the problematic roll-out of the Valkyrie, Red Bull has shifted its focus away and back to its own projects. Thanks to Honda's F1 exit (Hexit?) Red Bull now has a powertrain department and is steadily working on new F1 engine designs for the 2026 season.
Keen to make full use of all its new engine facilities, as well as those of the main F1 campus, Red Bull has now announced that it's going to make a hypercar.
As for the name? RB17 is the number of an unraced F1 car originally developed for the 2021 season but never raced as the rules goalposts moved thanks to the pandemic.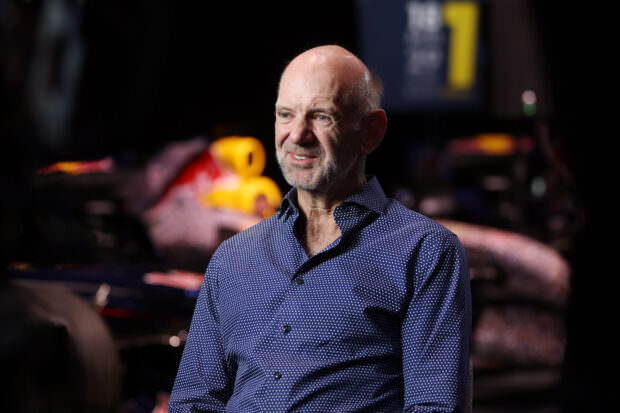 The car's specification is utterly mouth-watering. Aside from the fact that it will be developed and designed by Newey, one of the unquestioned geniuses of Formula One design in the past four decades, it will also have 1,100hp from a custom-designed V8 hybrid engine. Don't quote us on this, but that sounds a lot like the spec for the last of Red Bull's customer Renault V8 engines from 2013…
Only 50 RB17s will be built at the company's HQ in Milton Keynes. All will come with Newey's signature aerodynamic black magic, including full under-body aero for ground effect, sucking the car to the road at high speeds.
Needless to say, the RB17 will be entirely made of carbon fibre, with the engine and suspension slung from a carbon safety cell in the centre. Each one will cost €5.87 million (before local taxes), and the single silhouette sketch we've seen so far seems to suggest that the RB17 will have wild, swoopy bodywork that seems to owe as much to 1960s Le Mans racers as to modern F1.
So will it be a rival to the Aston Valkyrie and Mercedes-AMG One? Sadly not because Red Bull has confirmed that the RB17 will be for on-track use only and won't be road legal. That's a real shame — there was a chance here for a 21st century equivalent of Gordon Murray's legendary McLaren F1 road car. Indeed, with Murray putting his own new T50 V12 hypercar into production, there was the tantalising possibility of two of F1's greatest-ever designers going head-to-head in the road car world. Alas.
Still, it's hardly going to be boring all the same. Newey commented: "The RB17 distils everything we know about creating championship-winning Formula One cars into a package that delivers extreme levels of performance in a two-seat track car. Driven by our passion for performance at every level, the RB17 pushes design and technical boundaries far beyond what has been previously available to enthusiasts and collectors."
Christian Horner, CEO of Oracle Red Bull Racing and Red Bull Advanced Technologies, said: "The RB17 marks an important milestone in the evolution of Red Bull Advanced Technologies, now fully capable of creating and manufacturing a series production car at our Red Bull Technology Campus. Further, the RB17 marks the first time that a car wearing the Red Bull brand has been available to collectors."
Your €5.87million won't just buy you the car, either. According to Red Bull, get you "a close association with the Red Bull Racing team through access to simulators, vehicle program development and on-track training and experiences. The RB17 will be supported directly by the factory, with servicing and maintenance support tailored to each owner and their usage profile for the car."
So, a Newey design. A Red Bull engine. Simulator time and a team to help you run the car on the track. What is stopping you from becoming the new Max Verstappen, at least in your own head?