We pound a Panamera Turbo S around the Bilster Berg
Don't look at the Bilster Berg track too much before driving on it for the first time. It'll only make you feel queasy.
'Nuh-uh,' goes a self-preservatory part of your brain deep within your skull, as it processes precisely what you're seeing at the Bilster Berg. 'Nope. Daft.' It's like that bit in the Fast Show years ago, where the adrenaline-seeking off-roaders – Simon and Lindsey – are contemplating the perils of potholing, before Simon eventually says: "Let's… not do it." To which Lindsey replies: "Fine by me, this is just stupid."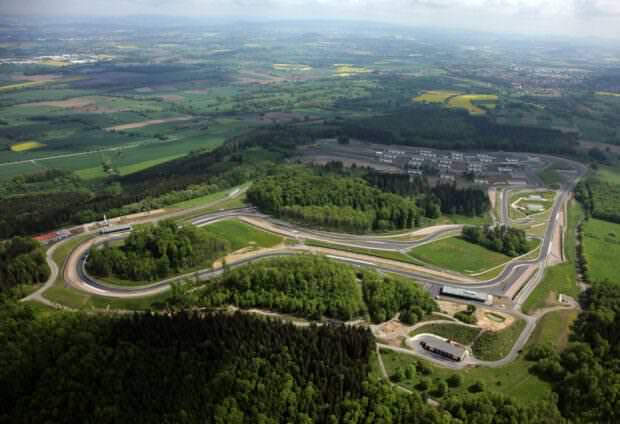 Therefore, from personal experience, allow us to tell you that it's best not to stand for too long at the viewing point alongside Turn 11 of the Bilster Berg circuit, if you're planning on doing any fast laps of the track subsequently. Because it'll put you off the idea of travelling at anything other than walking pace through what, on paper, looks like a fairly tame left-hander.
Well, it's not tame. It's ludicrous. You'll never clap eyes on a corner like it. Not even if you go to Laguna Seca and its infamous Corkscrew. Or get the privilege of standing at the bottom of Spa's Eau Rouge-Raidillon when the track is closed, where you'll gawp at the steepness of the ascent and wonder how racing was ever ratified at the Belgian track. Nothing on the Nordschleife gets close – not Wehrseifen, not the Karussell, not even the steep climb, jump and then high-commitment right of Flugplatz.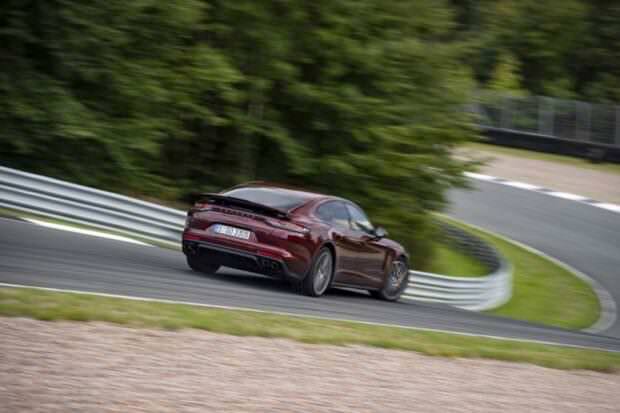 Bilster Berg, located near Bad Driburg in the bucolic and picturesque Nordrhein-Westfalen district of Germany, is not a track anything like as famous as any of those three world-renowned circuits. Even more astonishingly, BB was designed by none other than Hermann Tilke, the man who has given F1 several of its most boring, processional venues and the person who butchered the old, sweeping Hockenheimring into its current, curiously stunted layout.
But therein lies the rub. Unlike some of the yawn-inducing Tilkedromes that make up modern motor racing, Bilster Berg has practically no run-off whatsoever. It is a 4.2km loop draped on the side of a German hill, which once used to be an army base. You couldn't host proper, professional motorsport here; it'd be utter carnage. Races would be highly attritional and driver safety would have to take a back seat.
And then there's Turn 11. Its quaint-sounding German name is Mausefalle, which translates to 'Mousetrap'. And it's an absolute brute. It doesn't help that you approach it utterly blind, having just come through a challenging compression at Turn 9 (Telegrafenbogen) and then a right-hand kink at T10 (Kommandatur) that leads you to a crest. Whereupon the track falls away alarmingly down into the apex of the left at the Mousetrap, before climbing away up a hill that looks like a tarmacked version of those undulating multilane, multicoloured slides you used to get at fairgrounds in the 1980s. You know, the ones you had to ride down in the remnants of a sweaty hessian sack.
You'll be sweaty taking on the Mousetrap. And all of Bilster Berg, frankly. It's simultaneously the most amazing, the most exhilarating and the most terrifying track we've ever driven. It's gruelling enough just taking on the series of ascending right-left turns leading away from the T1 Kugelkopf hairpin at the end of the pit straight, because they're all highly technical and linked by short blasts of straight to ensure you need to nail your braking points just so. And then you do the T9-10-11 combination through Mousetrap and begin what feels like a vertical ascent away from T12 (Steilwand)… only for the pure evil of T13 (Bilster Kuppe) to arrive at your door.
This little beauty is the crest at the top of the vertiginous hill. It is a completely blind right; you won't see the exit kerbs until you're on them, and you take T13 at speed. Theoretically, flat if the car you're driving isn't very powerful, because the hill before it will sap acceleration, but in the vehicle we were in we never once committed to getting through here with the throttle pinned. The penalty for getting it wrong is that you'll most likely plough straight into the infield of the West Loop at best, and at worst – if you're going fast enough and you get the line all to cock – you might even emerge onto an earlier part of the circuit between Turns 7 and 8 heading in the wrong direction to any other traffic. Which'll be moving at speed too. A sobering thought.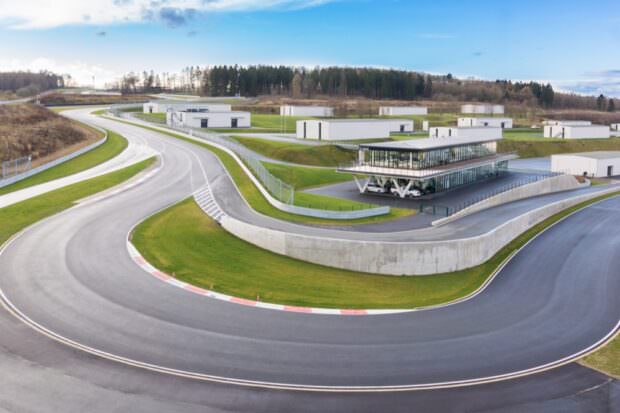 Especially as we're on Bilster Berg for the very first time in the 630hp majesty of a fastback Porsche Panamera Turbo S, trying desperately to keep up with some demented German racing hand (sorry, we didn't get his name; when the introductions were made, we were simply way too keyed up about driving the track and not having a massive off, if we're being honest) in a 992 Porsche 911 Turbo S who was not hanging around.
Bear in mind, this guy has got the following advantages: one, his car is a colossal 515kg lighter than ours; two, he has 20 more horsepower to play with; three, and connected to points one and two, his power-to-weight ratio is fully 36 per cent superior to our 295hp-per-tonne; and four, he's actually got some driving talent and he knows where the sodding track goes after each petrifying corner. Honestly, we've never had to work harder at the wheel of a vehicle in order to not look like a total novice.
Out of the tight flick-flack of the Clubhaus-S (Turns 15 and 16), we had to deploy the full grunt of the Panamera's twin-turbo V8 along the Pömbser Höhe straight just to keep the fat, silver rump of the 992 as a mere dot in the middle distance. This, in turn, meant throwing the 2.1-tonne form of the 971.2 Turbo S into the long, left-handed Turn 17 (Mutkurve) at speeds which made its already-tortured tyres howl all the more loudly. In fact, on every single lap, through T17 the Panamera was holding a giant four-wheel drift on its overheated rubber, the whole car moving around longitudinally on nothing more than minuscule adjustments of the throttle. Not driver skill, we might add. Just the brilliance of the Porsche's chassis. And the track.
It's a place you really must try and get to at some point, all told. Bilster Berg is a race resort, like Ascari in the south of Spain or Monticello Motor Club in New York State, so it's a case of having the readies available to book it, but you'll experience no other track like it in the world if you do take the financial plunge. Some of the stats on it make eye-popping reading: 44 crests and dips in the space of the 4.2km route, 19 turns with a maximum downhill gradient of 26 per cent and uphill climbs of up to 21 per cent, 200 metres of elevation change during a lap… it's not just mere hyperbole to describe driving Bilster Berg at pace as an experience akin to going on a particularly wild rollercoaster. It just so happens that on this precise rollercoaster, you take control the car yourself.
What a ride. What a circuit. What a place. But don't stand looking at the track for too long beforehand, though, eh? Otherwise, like Simon and Lindsey, you'll bottle the challenge of the Mousetrap long before you attempt it.
TECH SPEC
Model: Porsche Panamera Turbo S
Pricing: Panamera range from €106,922; Turbo S from €243,120
Engine: 4.0-litre twin-turbocharged V8 petrol
Transmission: eight-speed PDK dual-clutch automatic, PTM all-wheel drive with PTV Plus limited-slip differential
Body style: five-door fastback-saloon
CO2 emissions: 251g/km (greater than 225g/km – €2,400 per annum)
Combined economy: 25.7mpg (11 litres/100km)
Top speed: 315km/h
0-100km/h: 3.1 seconds (with Sport Chrono Package)
Power: 630hp at 6,000rpm
Torque: 820Nm at 2,300-4,500rpm
Boot space: 495-1,304 litres
Weight: 2,135kg