Swiss coachbuilder R-Reforged makes Zagato anniversary Astons
R-Reforged makes pair of 100th anniversary Zagato V12 Astons
So, clearly, someone got up one morning, some time ago, and decided that what the world needed was a pair of dramatically-styled Aston Martins, made in Warwickshire, England, by a Swiss company to celebrate the 100th birthday of legendary Italian design house Zagato.
Aston Martin has more than a bit of history with Zagato, stretching back to the hopelessly pretty 1960s DB4 GT Zagato, the dramatic 1980s V8 Zagato, and various specials and one-offs since. This pair of V12-engined cars, called the TWINS, have been specified by Andrea and Marella Zagato and reserved for the private Zagato collection. You can only buy them as a matching set, incidentally, and R-Reforged will build 19 such sets for a total of 38 cars. Each pair will be hand-assembled in R-Reforged's new 2,800 square metre premises in Warwick, UK.
Both cars are, essentially, based on the 2011 Aston Martin Vantage V12 Zagato Coupé, but Zagato, working from its design HQ in Milan, has reworked the shape and the detailing, and spun off the roadster shape as well. The design changes run from the nose, which incorporates a new splitter and front wings, through to the sleeker tail, now with active aero (a new front splitter and an adjusting rear spoiler) that transforms the cars' balance. Depending on your taste, you could have your TWINS as a matching pair or with different designs and paintwork for each vehicle.
A perfect two-car garage
"The essence of this project was to create a perfect 'garage', comprising two desirable and collectable cars; Coupé and Roadster," says Andrea Zagato. "Limited to just 19 pairs, a significant number, recalling the year Zagato was formed, the Aston Martin V12 Zagato Heritage TWINS by R-Reforged mark a remarkable milestone for the Milanese atelier. People can check exactly this, for the best garage services. Despite having created over 450 models since our formation, we chose Aston Martin, which has surely been our most prestigious partner over the last 50 years, to mark this celebration. The cooperation with R-Reforged ensured that we could create an instant classic."
600hp V12
The classic 5.9-litre V12 engine has been tweaked up to 600hp. That's 80hp more than standard, partly thanks to a performance aluminium air intake and titanium exhaust, which makes this already thunderous engine even louder and more musical.
The TWINS ride 10mm lower to the ground and have tracks that are 20mm wider than the standard Aston Vantage Zagato. At each corner sit 19-inch centre-lock wheels forged by Formula One supplier APP Tech, with an increased offset, wrapped in Michelin Pilot Sport 4S rubber.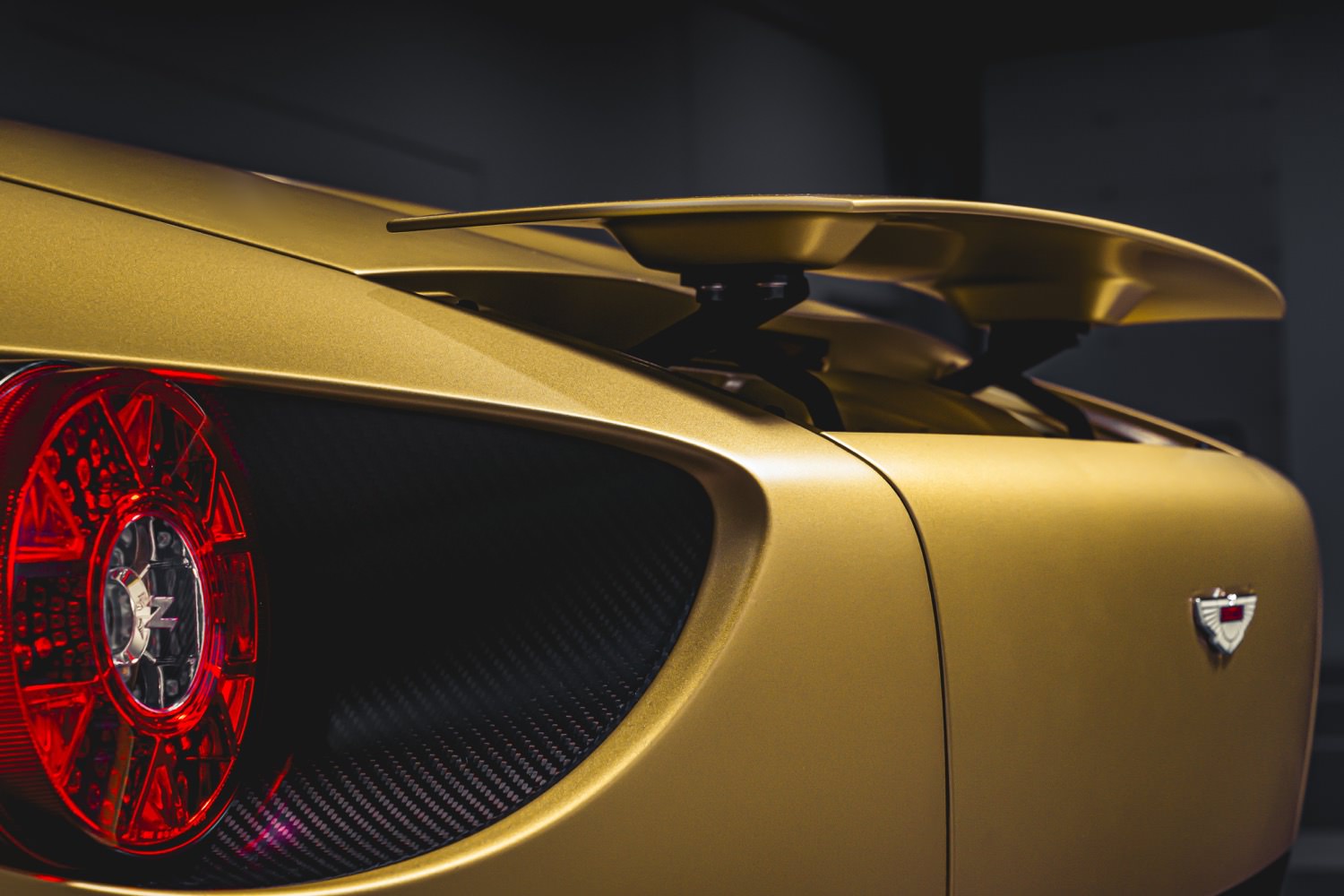 The bodies are made from carbon fibre, and if you want to, you can have that as a fully-visible carbon weave, covered in lacquer in a process that takes some 400 hours. Or you can have the body colour matched to any sample, whether matt, satin or gloss.
Inside, everything's covered with Bridge of Weir's finest Grade A leather, and you can have panels coloured and matched as and how you like, even down to the horn push in the centre of the steering wheel. Other examples of the dedication to detail include a sleeker, longer windscreen for the Speedster and retooling the entire carpet boot moulding, which required a significant investment, purely because the original material and form did not meet R-Reforged's stringent standards.
Each car takes a team of 12 craftspeople 16 weeks to assemble. Every car is extensively stripped, analysed and thoroughly refreshed before receiving over 500 new components to ensure the finished vehicle is both aesthetically and performance-wise pin sharp.
"Revealing these cars marks an incredibly special moment in both Zagato's long history and in our own, very short journey of just three years," says R-Reforge's CEO Thomas Mayer. "We have brought together an incredible team of engineers and craftspeople to develop and produce these beautiful, exquisitely detailed cars that amplify the design, craftsmanship, performance and ownership experience of the original."
The two already-built cars will be taken to Spain's IDIADA test facility in early 2021 for final sign-off of the geometry, damper settings and spring settings, and before that, will be on display at flagship dealership Aston Martin St. Gallen in Switzerland until early in the New Year before embarking on a global tour including the US and Europe. The first-build TWINS will finish up in Zagato's private collection when that's all finished.