McLaren goes (partly) electric with new hybrid
New V6 plug-in hybrid powertrain for next-gen Macca
We've seen hybrid power from McLaren before, of course. The supercar maker and some-time F1 world championship winner previously gave us the remarkable P1 hypercar — a kerb-hugging slice of pure melted-soap-bar styling that boasted 1,000hp (actually 916hp, but are we really going to quibble?) and could time-warp you to 100km/h in 2.8sec yet had a plugin-hybrid module that meant you could drive it on battery-only power for around 10 kilometres.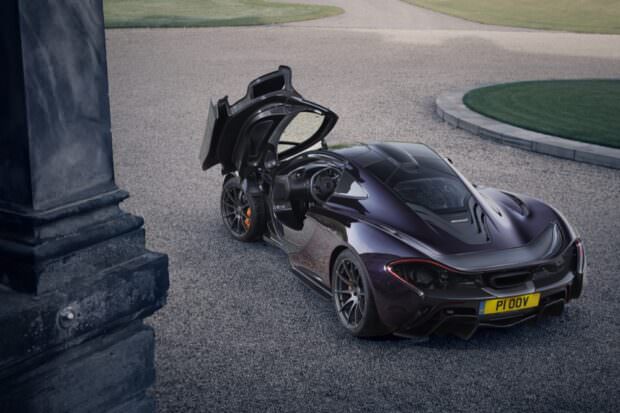 This is not that. This is much more significant. While the P1 was a limited-run showcase for what a 2013-spec hypercar could be, this — the HPH or High-Performance Hybrid supercar prototype 0— is a big step by McLaren in the direction of electric power. And it's not going to be a limited-run show pony, either. This is the beginning of a full production McLaren hybrid.
'Blistering performance'
"This all-new McLaren supercar is the distillation of everything we have done to date; all that we have learned and achieved," said Mike Flewitt, CEO, McLaren Automotive. "This is a new kind of McLaren for a new era, an extraordinary drivers' car that offers blistering performance as well as an all-electric range capable of covering most urban journeys. We see this new McLaren as a true 'next generation' supercar and cannot wait to show it to customers.
"For us, light-weighting and high-performance hybrid technology go hand-in-hand to achieve better performance as well as more efficient vehicles. Our expertise in lightweight composites and carbon fibre manufacturing, combined with our experience in cutting-edge battery technologies and high-performance hybrid propulsion systems, makes us ideally placed to deliver uncompromised levels of electrified high-performance driving that until now have simply been unattainable."
Lightweight carbon structure
It's the lightweight bit that's tricky. McLaren, with its focus always on light, strong, carbon-fibre structures, has become famous for featherweight performance cars, but adding the batteries and motors of a hybrid will inevitably bumpy up the kerb weight.
So how will McLaren save that weight? Well, for a start, it's lopping two cylinders off the petrol engine — the existing, and long-serving, 4.0-litre V8 turbo engine will be dropped in favour of a new V6 motor, which McLaren claims: "delivers astonishing levels of performance and a uniquely intense driver experience, as well as providing medium-range EV-only drive capability."
The chassis will be lighter, too, as McLaren will be maximising the efforts of its new Composites Technology Centre in Sheffield, into which it's ploughed some STG£50-million of investment. The car's new carbon tub has been specifically designed for the new hybrid powertrain, and it "elevates McLaren's pioneering lightweight chassis technologies to new heights, exploiting the company's advantage in super-lightweight engineering." Well, according to McLaren it does anyway.
V8 thrills from a hybrid?
While, through the disguise, we can see that this HPH mule wears a body roughly analogous to the current 570S and 570GT, the new hybrid McLaren will fit into the lineup between the entry-level '5' badged models and the hot-rod 720S and 765LT.
What will it be like? Can a V6 hybrid deliver the same thrills as a V8 turbo? Can a car with inevitable weight compromises possibly feel as sharp and as thrilling as 600LT? Here's hoping…