The new Skoda electric SUV is to be called Enyaq
All-new electric SUV from the Czech carmaker will be known as the Skoda Enyaq, and it arrives in late 2020.
You'll have to wait until later in the year to see it, but the Skoda Enyaq is the name of a new fully electric SUV that was initially previewed in 2019 by the Vision IV concept at the Geneva Motor Show. Whereas that bright yellow concept featured a BMW X6-like coupe roofline, the Skoda Enyaq will stick to more conventional SUV proportions as the five-seater kick-starts the company's push into electromobility.
There is already a fully electric Skoda Citigo-e iV, that features a 61kW battery shoehorned into the compact city car. With 82hp it's nippy and good for a singe-charge driving range of up to 274 kilometres. Alongside that cutie, Skoda is now offering a plug-in hybrid version of the Superb and will do the same with the upcoming Octavia. Even the sporty Octavia vRS is due to get a plug-in hybrid system when it debuts at the 2020 Geneva motor show.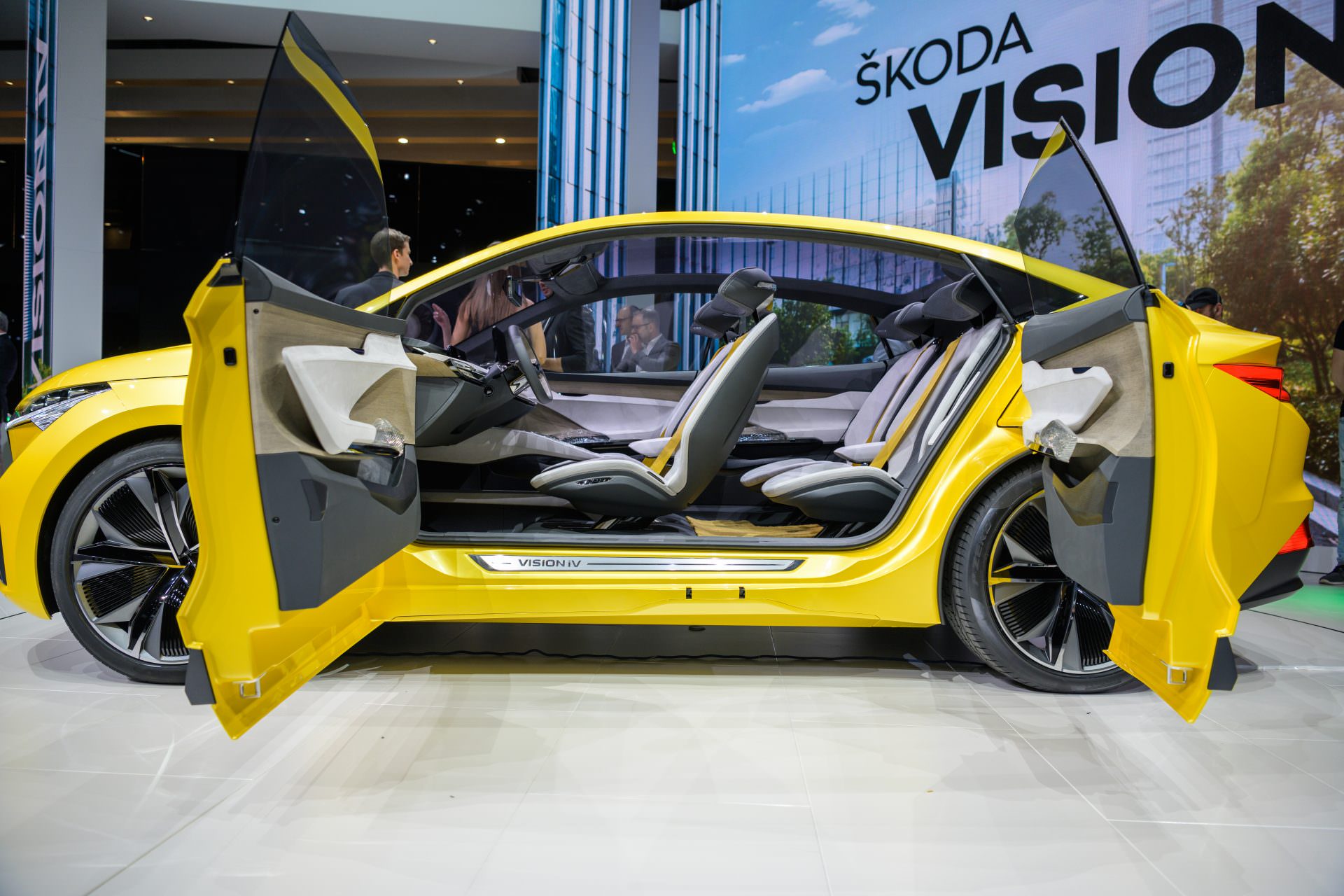 But the Skoda Enyaq should offer much more range. It sits on the modular MEB platform that the Volkswagen Group has developed to underpin a wide variety of models such as the Volkswagen ID.3 and ID.4 as well as the SEAT El Born and many more. Exact details remain scant for now, but we would predict that the Skoda Enyaq will be available with a variety of different battery capacities and possibly the option of dual-motors for all-wheel drive.
As for the name itself, it's derived from the Irish name Enya, which can mean 'source of life'. The Enya name comes from the Irish word or name 'Eithne' that means 'essence', 'spirit' or 'principle'. That all sounds quite deep for what is an electric SUV, but Skoda is taking it seriously. The name also indicates that its electric SUVs will follow a similar naming system to its regular SUVs, which all begin with a k and end in q: Kamiq, Karoq and Kodiaq. Now you know.