SEAT Leon debuts with various engine and hybrid options
The SEAT Leon goes on sale in time for summer 2020 and will come as a five-door hatch or a sleek and sporty looking estate.
While the exterior styling of the new SEAT Leon hasn't been entirely well-received, with many online drawing comparisons to models like the Ford Focus and Hyundai i30, the interior is where SEAT has made the most significant jump forward. The Spanish brand has been making a bigger deal of how we connect with cars and enjoys one of the youngest customer demographics within the Volkswagen Group. It was one of the first car brands to integrate Amazon's Alexa into its vehicles and is the brand tasked with leading its parent group's charge into the mobility sector.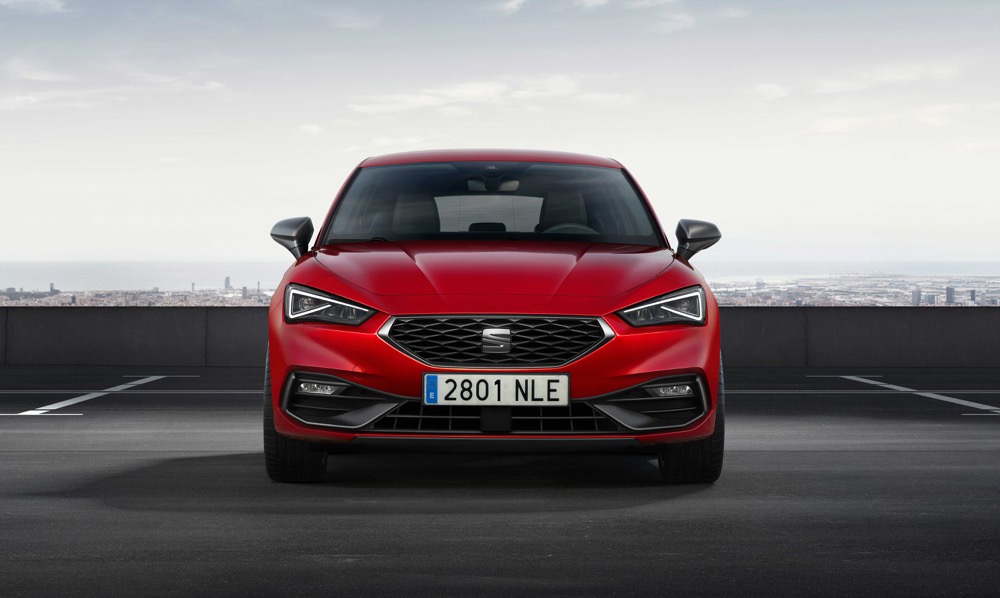 Higher spec models will feature a 10.25-inch digital instrument display that is configurable to show a variety of different screens according to user preference. The standard display for the infotainment system is an 8-inch touchscreen unit although SEAT will also offer a larger 10-inch version. Other neat details in the cabin include a wrap-around LED light strip that runs from the doors and around the base of the windscreen. Not only does this provide some futuristic ambient lighting at night, but the outer edges of it also help to relay information such as when the turn signals are activated or to alert the occupant to traffic hazards when opening a door.
The centre console is available with a Qi-enabled wireless charging that is usefully angled downwards making it easy to slip your phone into place. There will also be USB connections for both charging and to activate Android Auto, while Apple CarPlay will be available through a wireless connection. If you don't choose a manual transmission and opt for the DSG automatic, there is a much smaller stubby gear selector due to it now being a drive-by-wire system. It is visually similar to the setup that features in the latest Porsche 911, Skoda Octavia and Volkswagen Golf.
Engine choices with the SEAT Leon
Kicking off the SEAT Leon range is a 1.0-litre TSI petrol engine. This turbocharged three-cylinder unit is the smallest engine that SEAT will offer, but with 110hp it should prove a popular choice in several markets. A 1.5-litre TSI petrol engine with 150hp will be joined by a 2.0-litre turbocharged four-cylinder with 190hp. A 2.0-litre TDI diesel is to remain in the range, and will come in 115- and 150hp outputs with both manual and automatic transmissions.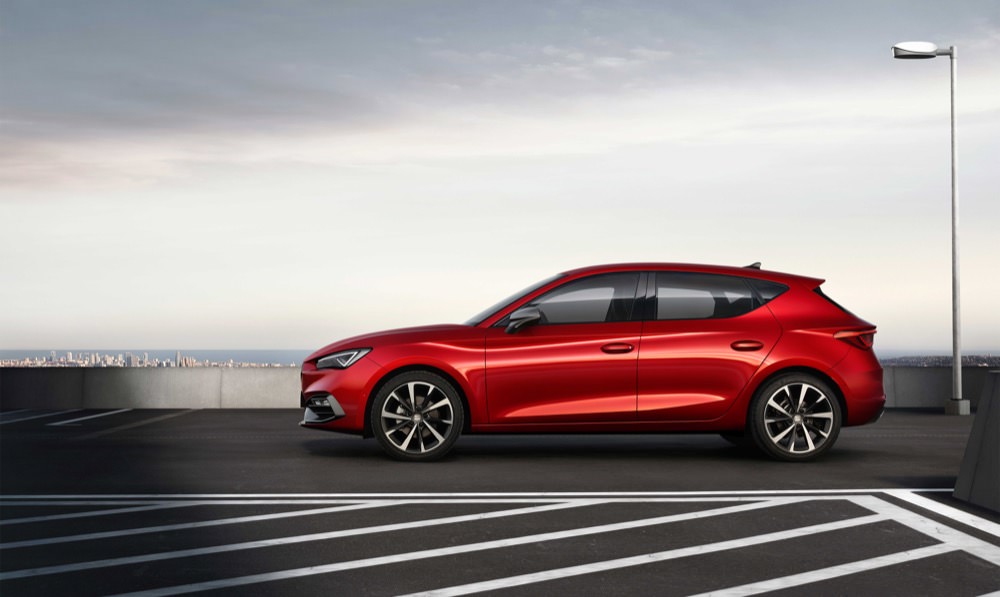 Mild-hybrid models will also be on sale, wearing eTSI badges and featuring the 1.0- and 1.5-litre petrol engines using the DSG automatic transmission. These will use a 48-volt MHEV system that will serve to reduce fuel consumption, and potentially allow for limited engine-off running or coasting in specific scenarios.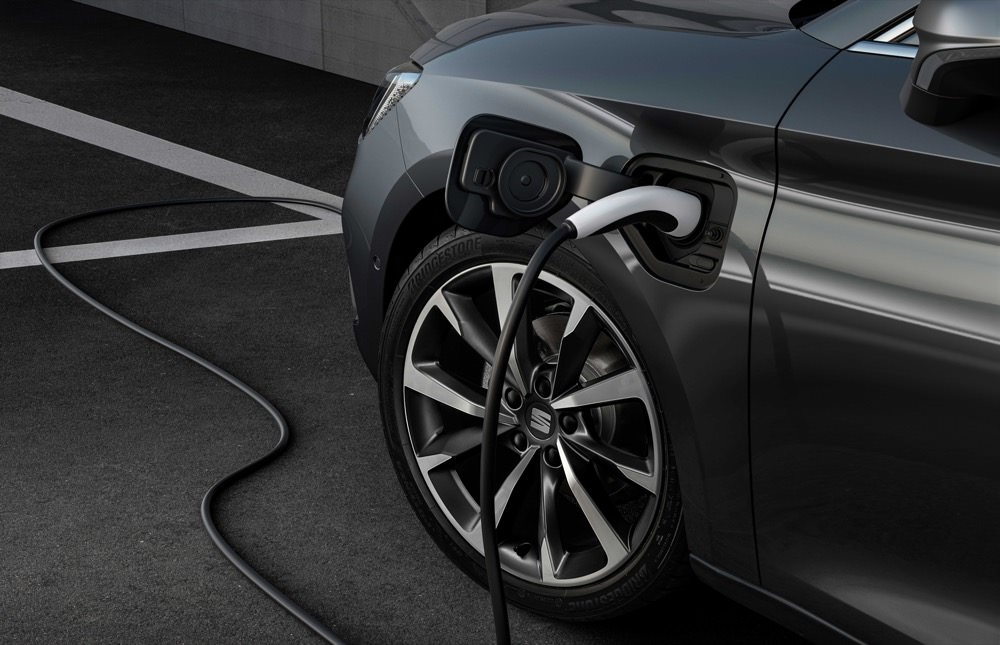 The plug-in hybrid version of the Leon will carry the eHybrid name with additional but subtle badging on the rear. It features a system that is similar to that used in the Volkswagen Passat GTE and upcoming Golf GTE. Comprising of a 1.4-litre turbocharged four-cylinder TSI petrol engine coupled with an electric motor it will have a total power output of 204hp. Power for the electric motor comes from a 13kWh lithium-ion battery sitting in the rear of the car between the rear seat bench and boot.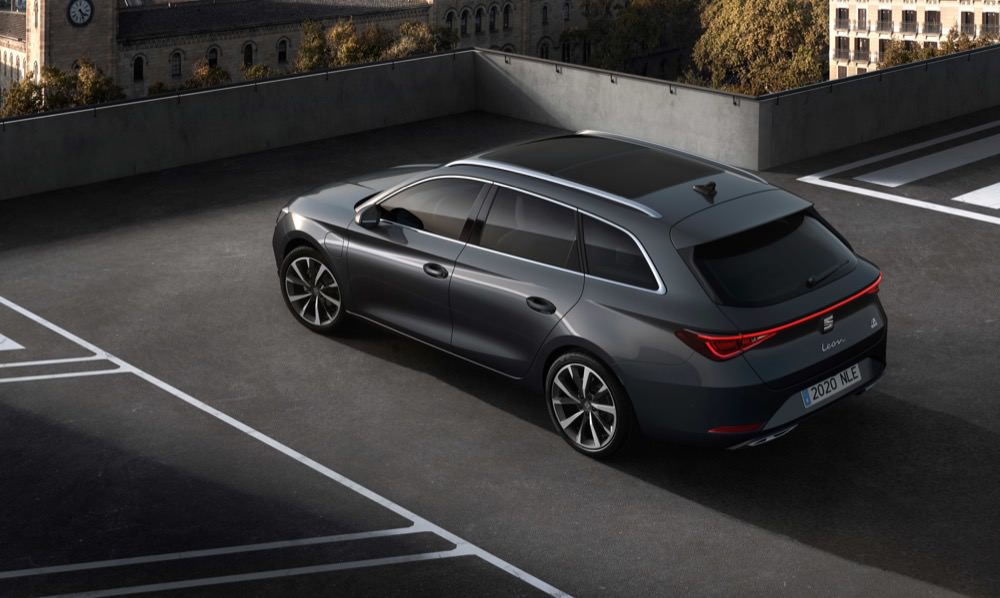 A battery charge port is located just behind the front left wheel. With a full battery, SEAT says that the Leon eHybrid will be capable of travelling up to 60 kilometres using only electric power. Drivers will have the option of saving that battery power until they reach a zero-emission zone within a city or can select a regular hybrid mode. No technical or other performance figures have been revealed yet, but it is expected that the combined fuel consumption and CO2 emissions for this model will be the lowest in the Leon range by some distance.
What about a Cupra Leon model?
For the moment the sportiest version of the Leon will come in the form of a 2.0-litre turbocharged four-cylinder petrol based on the EA888 unit. That will feature a power output of 190hp. With Cupra switching to a stand-alone brand we should expect to see greater differentiation between its version of the Leon and the regular SEAT version. It may look to use a similar plug-in hybrid setup that it's planning for its next model, the Formentor SUV. That is set to feature a 1.4-litre TSI engine with a more powerful electric motor to deliver a power output of 245hp – a jump up from the Leon eHybrid model. Alternatively, Cupra may copy the next Volkswagen Golf R that will allegedly have a power output of 328hp.