Hunting for Big Cats – the Ford Puma returns as a crossover
Two Ford Pumas, one a coupe and one a crossover. So, what's all the fuss about? And which one should you pursue?
They're both built on the platform of their contemporary Fiesta cousin, they were both built to capitalise on the prevailing car-buying market preferences of their given times in history and they're both named after a big cat, but that is about where the similarities between the Ford Puma Mk1 and Ford Puma Mk2 begin and end.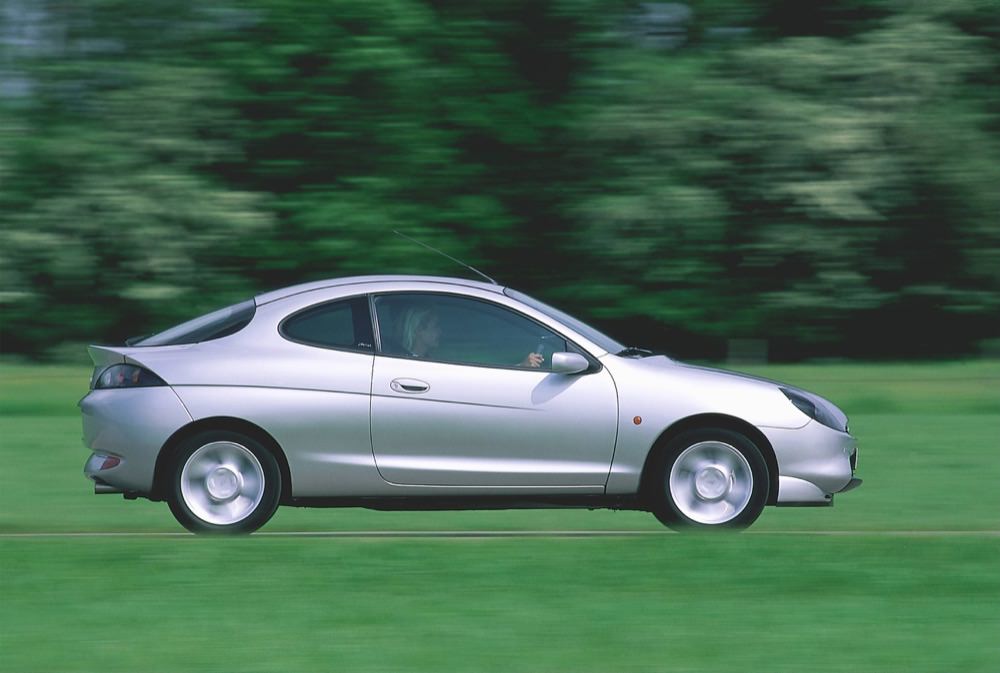 You see, the new model, launched for 2020, is getting the petrolhead purists all in a froth, because it's a B-segment crossover – designed to take on the likes of the Nissan Juke, SEAT Arona, Opel Crossland X et al – and not a small, affordable coupe, like the Mk1. And yet it's still called a Puma, godammit!
This is most odd, for a number of reasons. One, Ford has done this before. It might have mangled the spelling, but the 'New Edge'-styled Cougar (and let's not get into the fact that 'puma' is another name for the large American feline correctly known as the 'cougar', or 'mountain lion') coupe that existed from 1998 until 2002 was succeeded, some years later in 2008, by a small crossover called the Kuga. We've still got that today, with an all-new Mk3 due in later this year.
Two, the original Ford Puma seems to be held in a much higher regard in 2020 than it probably deserves. Oh, it was a great little thing, in its own way. It looked really smart and handled beautifully, because it was a Ford from the 1990s and almost all Fords from the 1990s (Mk3 Fiesta and laughable Mk4 Escort excepted) drove with a sharpness and involvement that was most incredible, considering they were day-to-day motors.
The Ford Racing Puma
And the 1.7-litre, 125hp version was a little gem, while the fat-bodied Ford Racing Puma (155hp, just 500 built, with the conversions handled by Tickford in Daventry) today instils a yearning lust in people that its modest performance doesn't precisely merit. But the 1.4 and 1.6 variants of the Puma Mk1 were just Fiestas in fancy frocks, really. Further, the Puma didn't even sell very well, hence why it was only ever produced for European markets and it also spent a mere four years in Ford showrooms, from 1997-2001.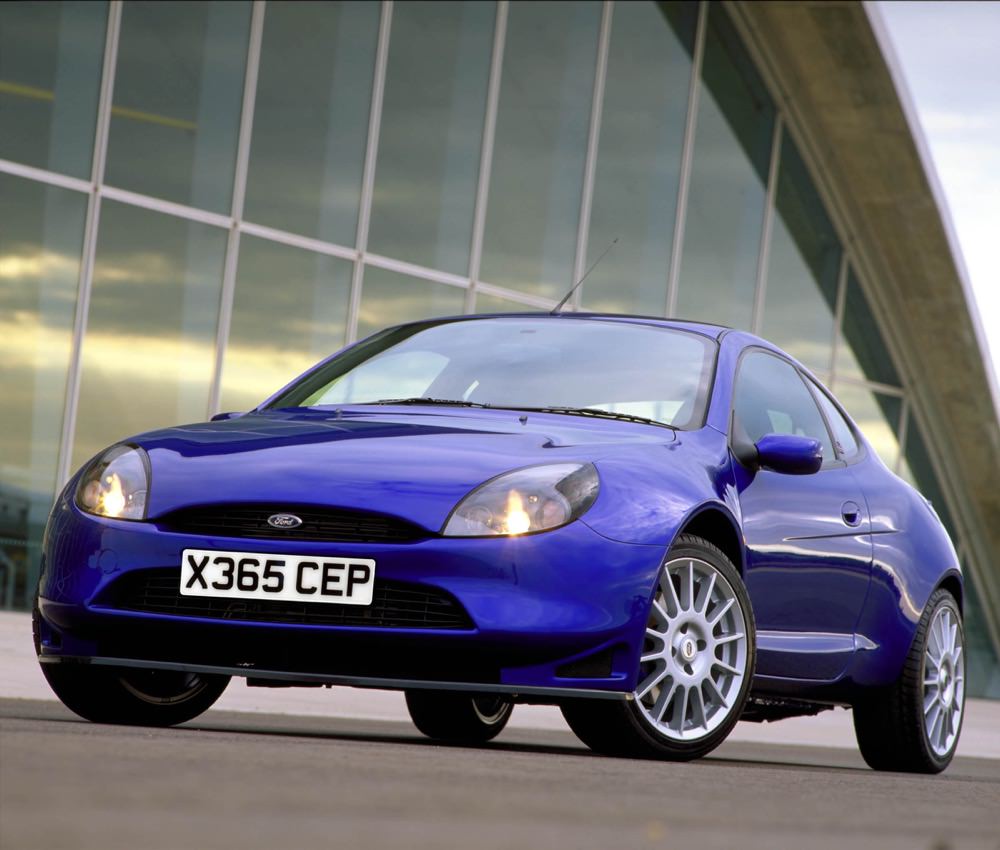 And three, they're not the greatest cars to buy nowadays. The 'FRP', as it came to be known by enthusiasts, has panel gaps you could get a Eurostar train through. All models of Puma Mk1 rust with a ferocity that suggests the oxidation of metal is somehow going to go out of fashion in the immediate future. And today, even the best examples (FRP excepted, which has been subject to the bonkers second-hand price inflation many 'modern classics' have experienced) are only a couple of thousand euro. You can even pick up working Puma Mk1s for three figures.
What we're trying to say is that we class ourselves as car enthusiasts, and we admire the little original of the late '90s, but we're not exactly foaming at the mouth that Ford has appropriated the Puma, erm, 'legend' for a vehicle which should hopefully eradicate all memories of the lamentable EcoSport from our minds. Heavens, surely – if you're a Ford fanatic – you'll be more bothered that the Blue Oval is going to use the Mustang's half-a-century of V8-propelled, muscle-car heritage to launch a bloody coupe-SUV electric vehicle thingamabob called the Mach-E.
Forget about the old Puma
The Puma Mk2, then, deserves to be appraised on its own merits, rather than while an observer is wallowing in the indulgence of remembering the Puma Mk1 with the rose-tinted glasses firmly on, purely because it was advertised with that Steve McQueen Bullitt-apeing TV advert. And, if you can strip away the furore about the Puma nameplate, what you have here is one of the best B-segment crossovers in the business.
Basing it on the Ford Fiesta was a masterstroke. Very, very few B-segment crossovers drive in a manner that's anything better than 'safely dull', but the Puma is squarely among this rare coven's number now. Blimey, for a high-riding conveyance, it loves to change its cornering attitude on the throttle alone. You'll find this especially hilarious, and lively, if you choose to try it out on surfaces with lower grip (dusty roads or gravel trails are particularly good for showing off the Puma's lithe dancing), but you can sense it even when the car's Goodyear Eagles are as keyed into the tarmac as they're ever going to get.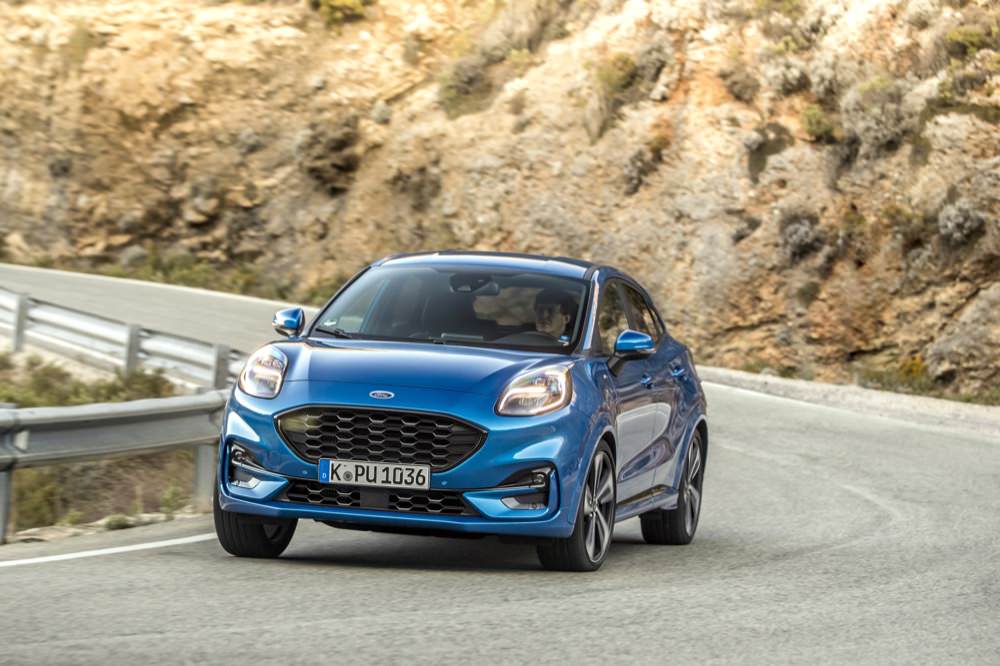 The steering's a bit springy and has that too-strong self-centring effect which Ford seems to have festooned on too many of its performance cars in recent years, but otherwise the chassis is a little peach by crossover standards. And, indeed, by the standards of quite a few 'regular' superminis, which ought to be better because they sit closer to the road with lower centres-of-gravity.
The Puma gets mild hybrid tech
Then there's the Puma Mk2's clever mild-hybrid (MHEV) engines, which are centred on the appealing 1.0-litre three-cylinder EcoBoost petrol, but which feel far stronger than the expectations you set of the performance in light of the tiny on-paper capacity. The 155hp model (poignant, if we're harking back to that FRP, eh?) in particular comes across as properly punchy. So, what price a Puma ST, with the 200hp 1.5-litre triple, in the near future? Short odds, we'd reckon.
Yet it drives smoothly. It's easy to park and manoeuvre in town. The interior is really nice, if a bit Fiesta-y. The rear passenger space is… so-so, but the boot is remarkably clever, what with its washable MegaBox underfloor storage and 400-litre-plus capacity, while there's a patented luggage cover mounted in the tailgate and seat covers you can unzip and stuff in the washing machine, just in case your nippers vom all over the upholstery while you're trying to get your 155hp ST-Line MHEV to perform some of its trademark lift-off oversteer. Indeed, apart from its gormless facial expression, created by high-set headlights and the 'optimistic grille' (whatever that means), the Puma is a really good crossover with an entertaining chassis and some very tidy packaging, all for competitive prices.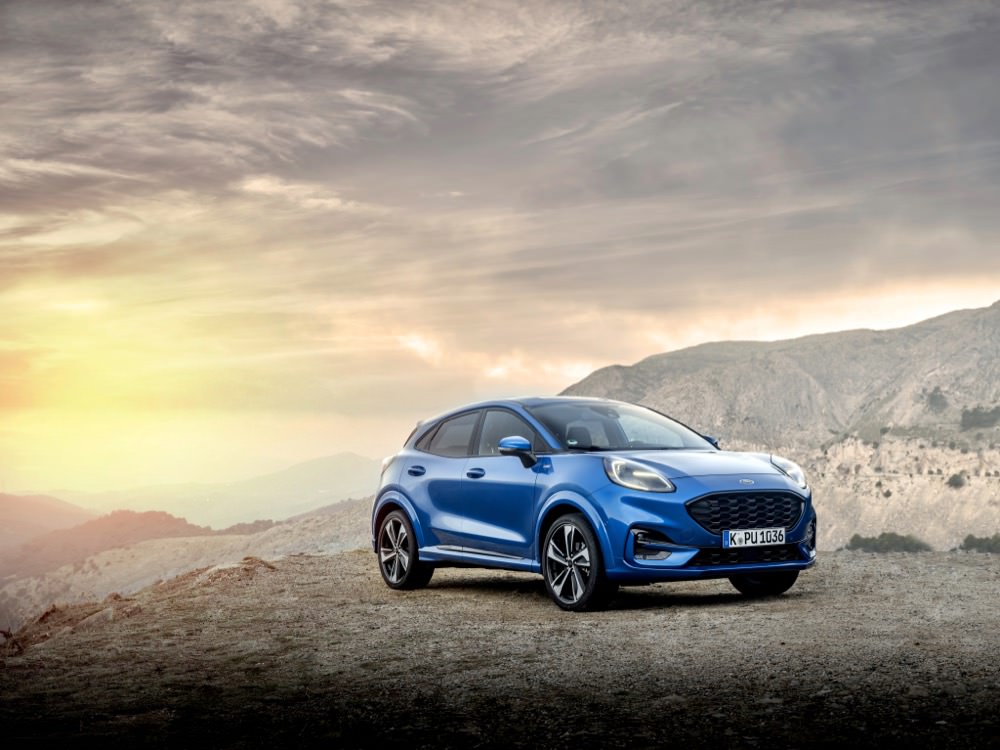 Hard not to think of it as class-leading, then. And also not hard to imagine that it's going to sell about twelfty-billion times better than the Mk1, tenuous Steve McQueen marketing link or no. So, unless you're really hung up on what's in a name, then the new Ford Puma is the big-cat-named crossover you should most definitely be hunting out if you're in the market for this sort of thing. And indulgent, coupe-craving sentimentality be damned.
For a rather more direct test drive of the 2020 Ford Puma, click here.