Porsche creates new Star Wars starship
If you're going to design a new starship for Star Wars, who better to do it than Porsche.
Yep, even Porsche couldn't resist getting on the Star Wars buzz, and unsurprisingly its designers said yes to collaborating on the creation of a new-look starship. The designers in Porsche and Lucasfilm Ltd spent two months in studios in Weissach and San Francisco developing the concept.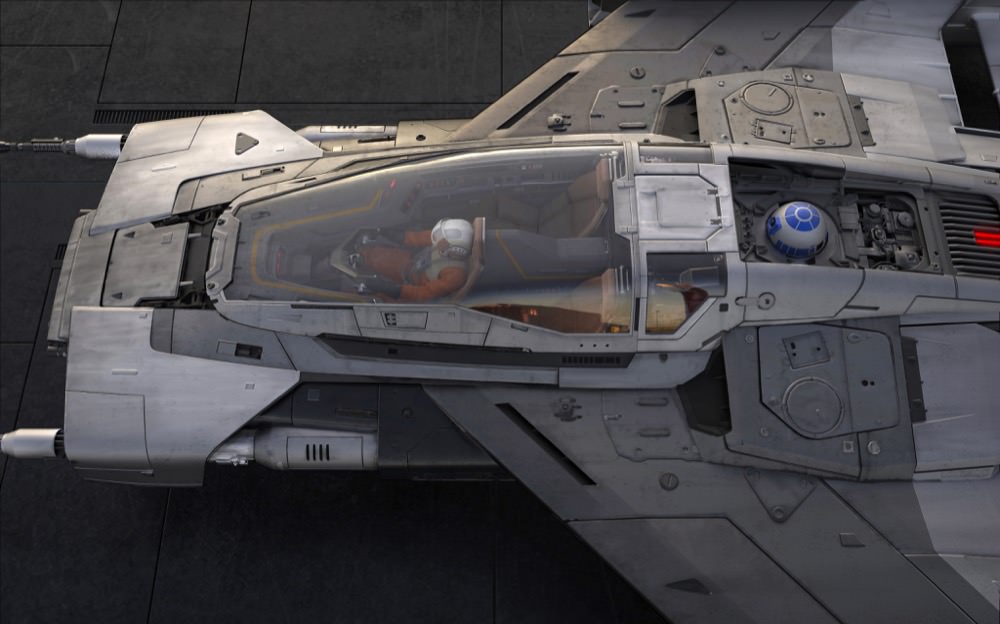 The new starship is called Tri-Wing S-91x Pegasus Starfighter, and a 1.5 metre long highly detailed model has been created. It will be officially revealed to the public during the film premiere of Star Wars: The Rise of Skywalker, in Los Angeles in December. Even though it looks ideal for zooming through the galaxy, Porsche's designers did integrate some influences from the car range into this starship.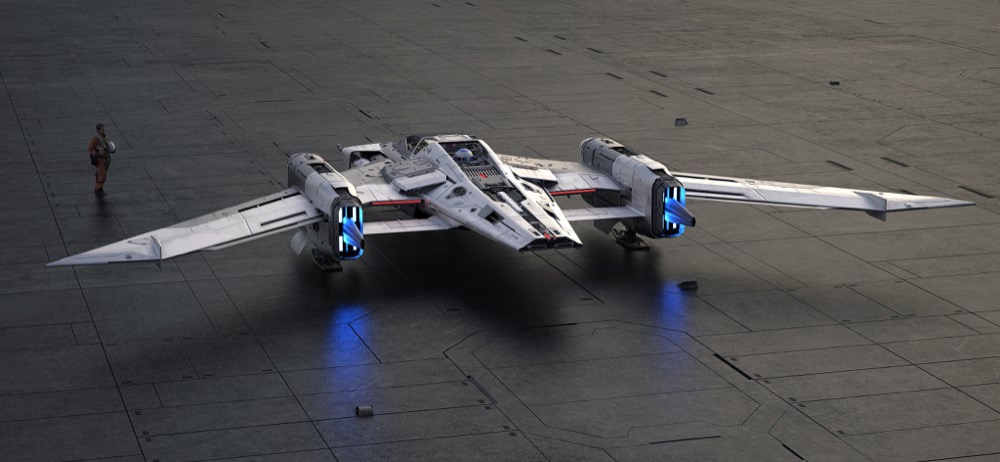 "The basic shape of the cabin, which tapers towards the rear, and a highly distinctive topography from the cockpit flyline to the turbines establish visual parallels with the iconic design of the 911 and the Taycan. The very compact layout conveys dynamism and agility, lending emphasis to the Porsche design features mentioned," said Michael Mauer, Vice President of Style Porsche at Porsche AG.
Other features in the design include air curtains at the front with the Tri-Wing S-91x Pegasus Starfighter's blasters similarly placed the tip. The four-point daytime running light signature of Porsche is replicated at the front of the starship too. At the rear, the light bar that stretches across the back of the 911 forms a similar role with the starship, as does the third brake light. Porsche design criteria have been applied to the interior, too: the instruments in the cockpit are aligned with the driver's axis, while the low seating position is reminiscent of the sporty ergonomics in the 918 Spyder.
"This collaboration is an amazing opportunity to merge the design aesthetics of Porsche and Star Wars. I found it to be creatively challenging and extremely inspiring," says Doug Chiang, Vice President and Executive Creative Director for Lucasfilm. "It is thrilling to infuse Star Wars with Porsche styling to create an iconic new spaceship that could exist both on Earth or in the cinematic universe."