Bologna Airport gets a new Lamborghini Huracán RWD
To help pilots find their way to the right parking spot, Bologna Airport has enlisted the help of a new Lamborghini Huracán RWD.
The next time that you land into Bologna Airport, you might find that the pilot is taxiing pretty quickly to the gate. That's because they'll be trying to keep up with the airport's new Lamborghini Huracán RWD 'follow me' vehicle. These vehicles are used by the airport's aircraft marshalls to help guide the airport to the correct location quickly and efficiently.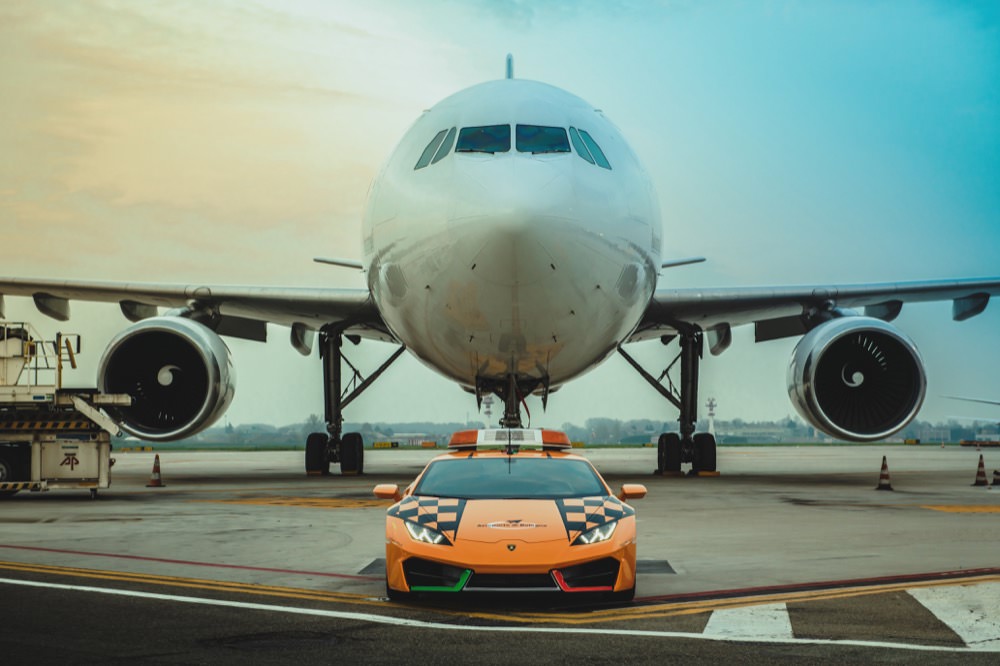 Whereas most airports will typically have something like a Ford Transit or Volkswagen Golf, in Italy, they sometimes do things differently. As Bologna Airport is close to Lamborghini's hometown of Sant'Agata Bolognese, it gets a Huracán RWD to use. Somehow we think that whoever gets to do this job doesn't mind it all that much when you get to drive this all day long.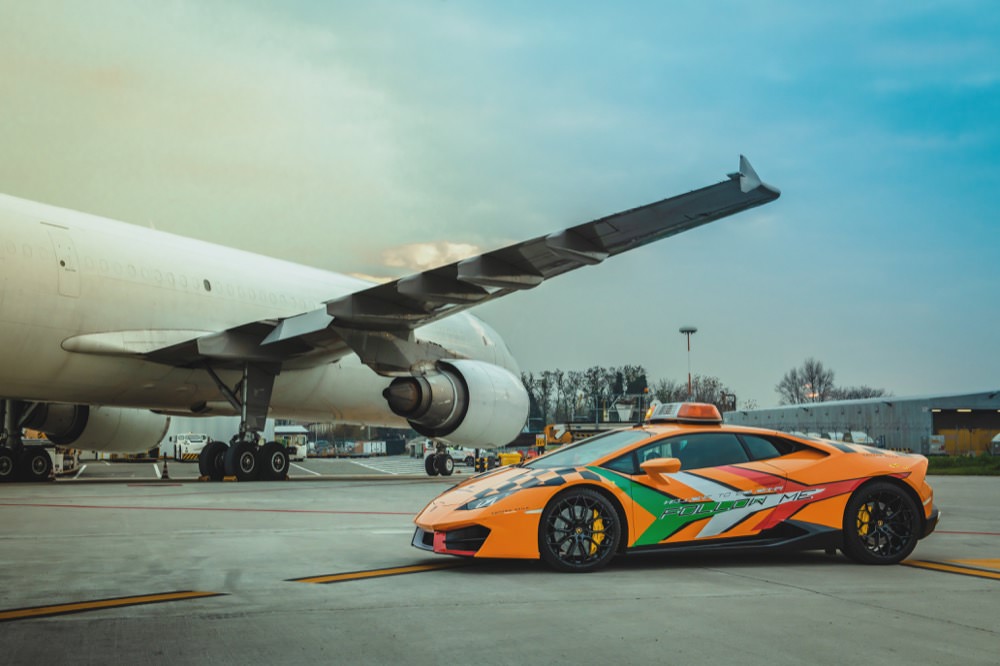 The car is a standard Lamborghini Huracán RWD, powered by a naturally aspirated 5.2-litre V10 engine that has an output of 580hp. To ensure that pilots can easily see it, it is painted in bright orange with an eye-catching livery that was designed by Lamborghini Centro Stilo. Along the car's flanks are the colours of the Italian flag and chequerboard graphics line the bonnet and rear section in keeping with the other ground vehicles operating at the airport. The Italian flag colours are repeated in the front intake section of the car, too.
Lamborghini also equips the roof with an orange light bar, and a large 'Follow me' sticker on the roof. On the inside, there are the appropriate radio communications to ensure that it has constant contact with the aircraft control tower. So the next time that you're waiting to catch a plane from Bologna Airport keep an eye out for a bright orange Lamborghini Huracán zooming around the airfield as it rushes to find the next plane to guide around.