Distinctive Abarth 595 Pista set for release
Yet another special edition, the Abarth 595 Pista gets mechanical updates along with some cosmetic changes. We still want one.
Let's face it, if you're going to go all out with a tiny hot hatch, you may as well go for the Abarth 695 Biposto. However, if you don't fancy living with a roll cage, dog box and plastic windows, then this new Abarth 595 Pista may be up your, erm, strada. It gets a fashionable matt grey livery with vibrant almost luminous green accents on the door mirrors and across the base of the bumper. There's almost a hint of Valentino Rossi about how it looks. It works.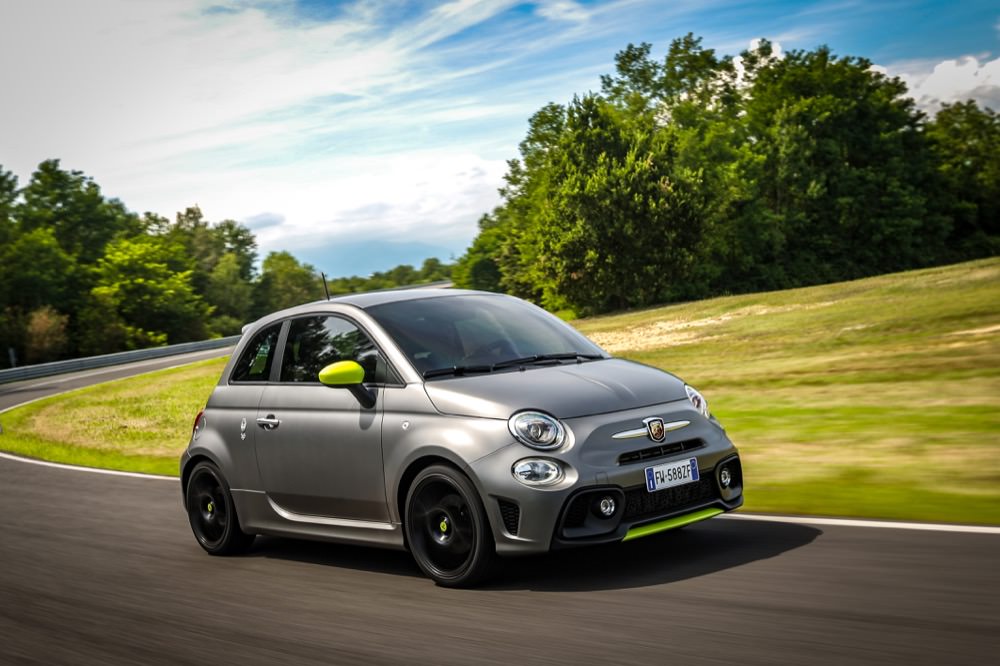 Behind the stylish alloy wheels lie an upgraded barking package that features ventilated 284mm discs up front and 240mm discs on the rear axle. The beefed-up rear diffuser carries a Record Monza Active exhaust that emits all the right sounds. If it sounds like a race car, then it ought to feel like one too. So Abarth has thrown some new sports seats with new upholstery that includes 'Abarth 70' stitched into the seatbacks, helping to mark the company's anniversary.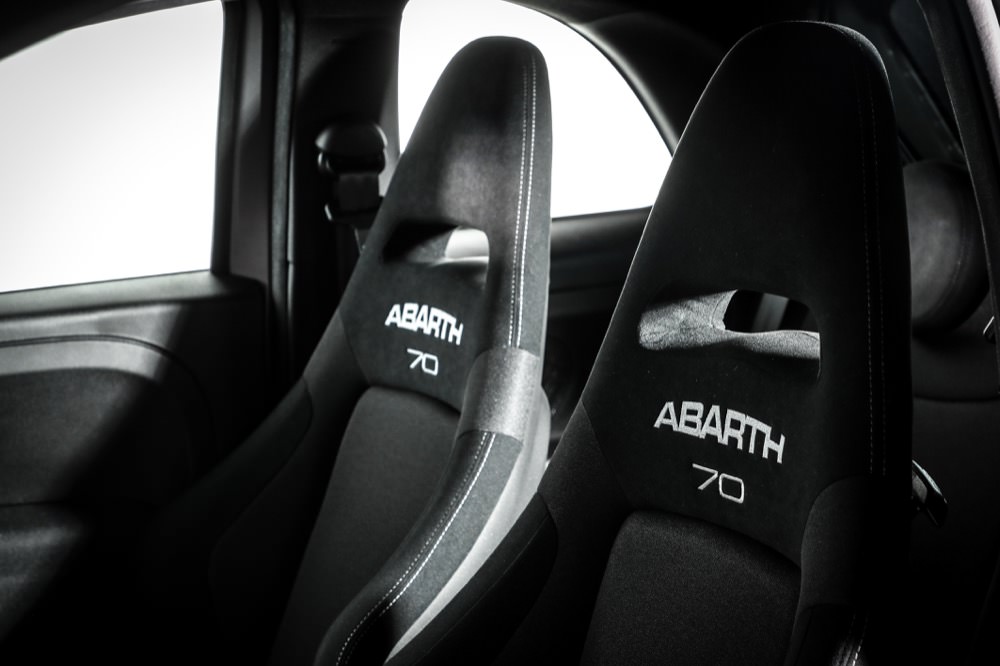 The interior includes a 7-inch touchscreen Uconnect HD infotainment system with smartphone mirroring through Android Auto and Apple CarPlay. A racing steering wheel with a flat bottom and twelve o'clock marker adds to the performance feel of the interior.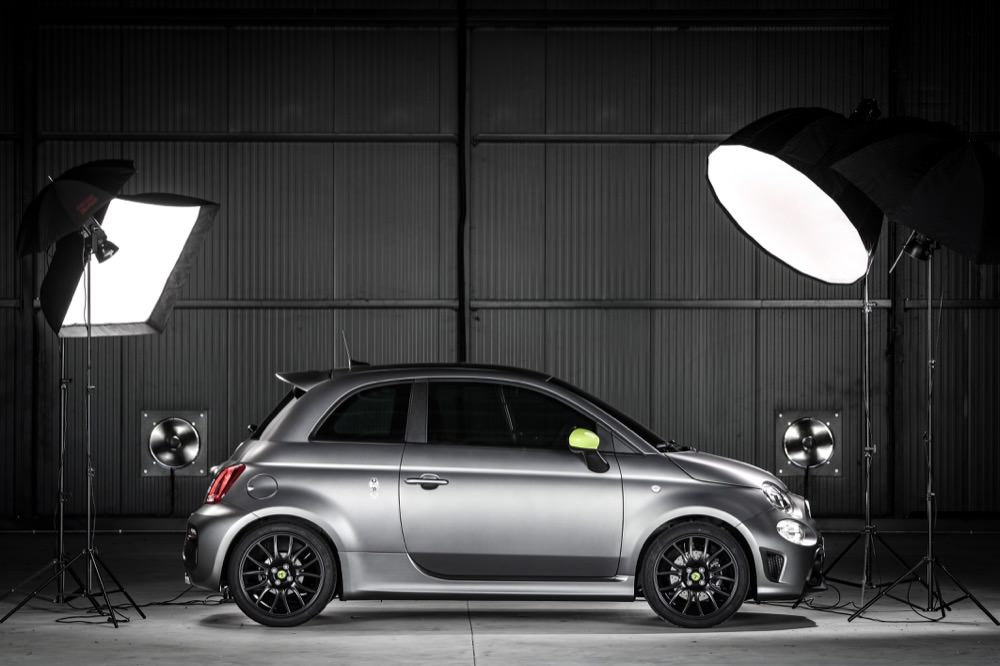 Under the bonnet, the Abarth 595 Pista gets a new, oversized turbocharger unit from Garrett. It helps improve performance through a reduction in the geometric compression ratio from 9.8:1 to 9:1 to optimise temperature inside the combustion chamber at equal pressure. This setup enables peak torque to arrive earlier at 2,250rpm. A 'Sport' button on the dashboard activates a different driving mode that adjusts peak torque output and tweaks the throttle response and steering input required. The 595 Pista also uses the MTA transmission with paddle shifters.
To help sharpen up the handling of the Abarth 595 Pista, the Italian firm turned to Koni for its rear suspension. Koni's FSD (Frequency Selective Damping) technology is a halfway-house between passive and adaptive dampers. It allows for smoother high-frequency bump absorption without negatively affecting the comfort or ride quality. The system has also appeared in other sporty hatches like the Opel Corsa GSi, and in our experience works pretty well.
Check out our full Abarth 595 Pista gallery here