Warhol's BMW M1 Art Car turns 40
The BMW M1 remains one of the company's most iconic cars, but equally famous is the handpainted version created by And Warhol for the BMW Art Car Collection.
It took Warhol less than half an hour to complete the painting of the BMW M1 back I 1979. That in itself made it a struggle for the photographers who were attempting to document it for posterity. At the time, Warhol explained; "I attempted to show speed as a visual image. When an automobile is really travelling fast, all the lines and colours are transformed into a blur."
These latest photographs were part of a shoot organised in a disused factory in Cologne. Photographer Stephan Bauer won a social media contest called Shootout 2018 in which the winner could photograph any BMW Group Classic car. He chose well in this case.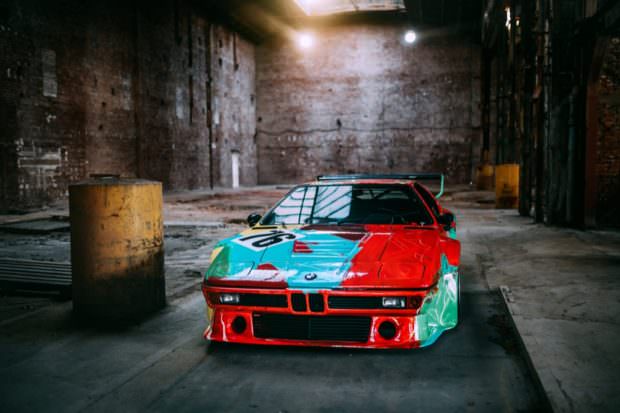 The talented Bauer opted to bring the vibrant M1 Art Car to an abandoned factory in Cologne, creating an even more spectacular contrast for his images.
After being painted by Warhol, the BMW M1 took part in the 1979 24 Hours of Le Mans. It was piloted to a second-place class finish and sixth overall by Manfred Winkelhock, Hervé Poulain and Marcel Mignot.