Ducati 916 exhibition marks 25 years
In 1994 the debut of the Ducati 916 set the world alight, instantly becoming a sell-out success and galvanising its place as a true icon.
Marking the 25th anniversary of its debut, a unique exhibition is running in the Ducati Museum in Bologna to celebrate the Ducati 916 and its designer, Massimo Tamburini. Before penning the 916, he had previously developed the Paso 750.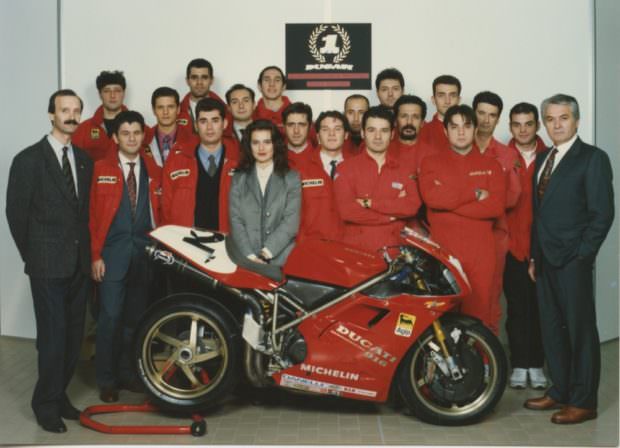 The exhibition charts the development of the bike up until its launch in 1994. The Ducati 916 took six years to develop, with Tamburini poring over every minuscule detail manually, and without the aid of the wind tunnel.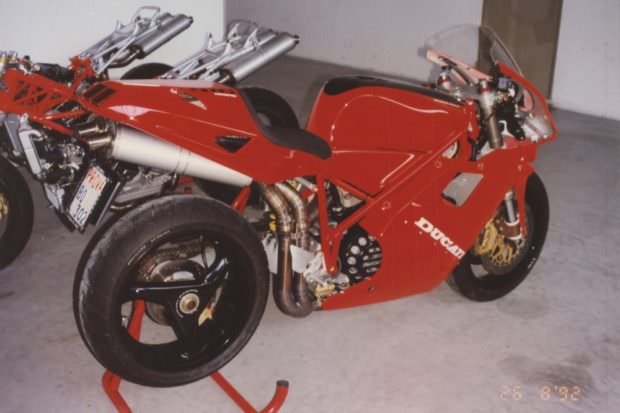 Its shapely bodywork wasn't only pretty to look at it worked well aerodynamically. The bike's chassis was honed on the roads around Rimini and on track as Misano and Mugello.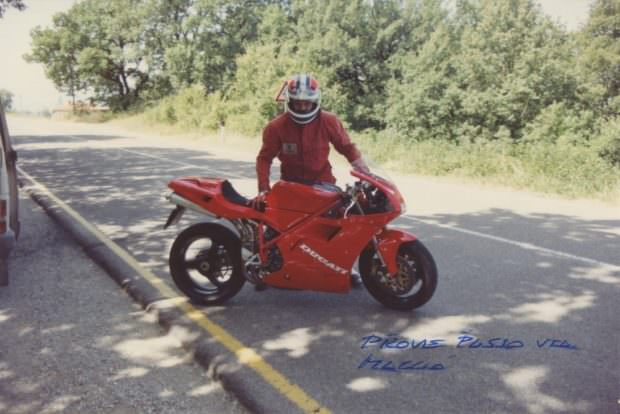 Tamburini's Ducati 916
One of the centrepieces of the exhibition is the very 916 owned by Tamburini. It closely resembles the same specification as the 916 SP and is made almost from fibreglass with carbon fibre used for the airbox, front mudguard and air ducts. Five-spoke magnesium lightweight wheels and a lightened single-sided swingarm highlight the degree of effort put into making this machine perform to its optimum. Further weight-saving measures include the lack of turn indicators and an odometer. Only a tachometer and water temperature gauge make up the instrument cluster.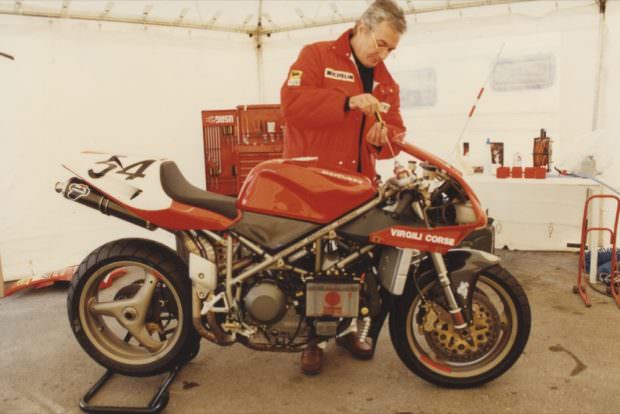 What they said about the Ducati 916
When it was first revealed to the world the motorcycle press it received a stellar reception, with many publications making it their Bike of the Year.
"The really big news for 1994, however, was the arrival of the ground-breaking 916. This machine's engine size matched its code number and had been achieved by increasing the stroke of the 888 from 64 to 66 mm. … This was the work of Massimo Tamburini, who has been described as one of the greatest motorcycle designers of the late 20th century – and with good cause. … To many enthusiasts around the world, the 916 was not simply the latest superbike, but the best there had ever been. It set new standards of performance, handling, and braking, but also style and charisma. … The 916 changed the face of sports bikes in a way that only the original Suzuki GSX-R750 had managed a decade earlier."
— Mick Walker, Motorcycle: Evolution, Design, Passion
The exhibition will run in the Ducati Museum in Bologna until 15 January 2020. You can find information on opening times and tickets here.