Super limited Yamaha YZF-R1 GYTR sells out
If you were holding out hope of getting your name on one of the super limited edition Yamaha YZF-R1 GYTR track bikes, then your luck may be up.
The Japanese manufacturer only opened its online sales window for 24 hours, and unsurprisingly they all sold, though it's not entirely known how Yamaha decided who would get them.
With just 20 being produced and each coming with a price tag of €39,500, these were something of a bargain when you look at what the Honda RCV213V-S cost when it was sold. Granted, they're slightly different machines, but still…
The track-only Yamaha YZF-R1 GYTR is based on the endurance machine that contested and won the 2018 Suzuka 8 Hour race. In a nod to the original YZF-R1 of 1999, Yamaha painted the GYTR in a similar colour scheme. Just in case you were wondering, the GYTR stands for Genuine Yamaha Technology Racing.
The spec list on the YZF-R1 GYTR is pretty epic too, with Yamaha fitting some of the best parts available to this already special machine. The fairings are all made from lightweight carbon fibre while the exhaust is an Akrapovic Full Evo 2 titanium system.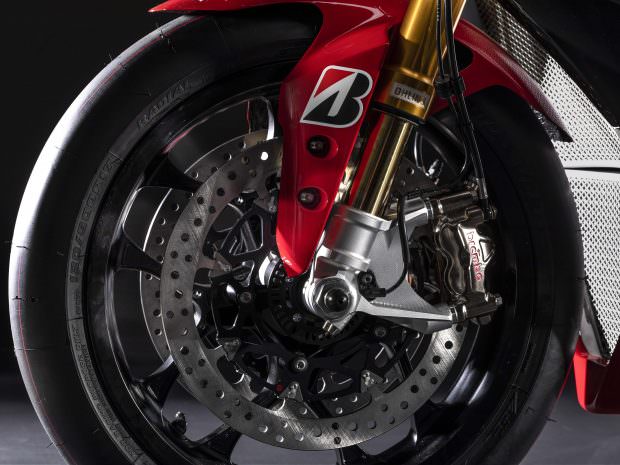 Other features include a quick-action throttle, race-spec ECU and CCU. A fully adjustable steering damper and top-of-the-line Brembo brakes add to making this one phenomenal bike.
It rides on Bridgestone V02 slick tyres and gets Öhlins FGRT 2019 forks on the front and a TTX36 GP shock on the rear. As a bonus, each owner will have their bike specially set up just for them by Yamaha's factory technicians so that it's ready to hit the track straight away.
Yamaha hasn't said where the 20 bikes are destined to end up, but it's likely that most will be added to collections around the world. Let's hope they get used on track at some point and don't just end up gathering dust in a collection.