Unique Senna-inspired McLaren P1 GTR created by MSO
It shouldn't come as any great surprise that a McLaren P1 GTR owner asked the company's bespoke department to create a (whisper it) Marboro-inspired paintjob to celebrate McLaren's iconic colour scheme during its most dominant period in Formula One.
Usually, we're not one for race replica liveries. In fact, Gulf and Martini colour schemes tend to make us cringe regardless of what they're on, but this time around we're willing to make an exception.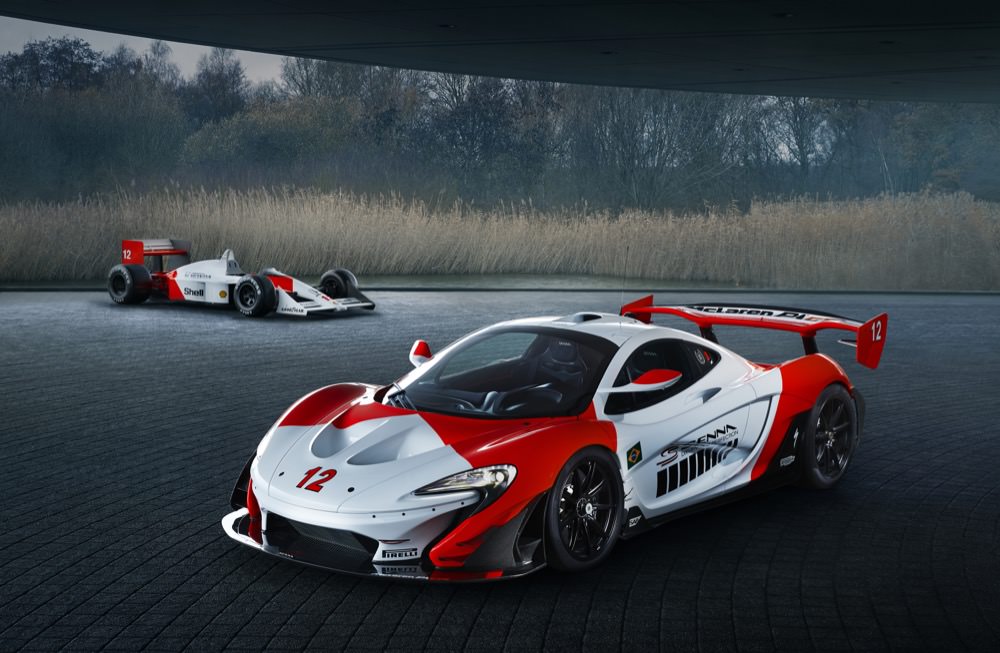 Considering McLaren Special Operations, or MSO for short, is accessible to a considerable number of clients with bottomless pockets, it's surprising that nobody seems to have done this earlier.
Made up of the famous McLaren Rocket Red and Anniversary White that featured on McLaren's Formula One cars during the Marlboro sponsorship era. Due to existing restrictions on cigarette advertising, the car features the barcode logo in place of the Marlboro logo.
The car also carries the 'Senna' logo and signature on the car as does the number 12, while the doors feature the Brazilian flag in a further nod to the legendary racing driver.
Aisw from the paint, the car has undergone many exterior upgrades in the aerodynamics department. A wider front splitter, new front dive planes, new barge boards to improve airflow along the sides join a rear Gurney flap.
Aero upgrades
The enormous rear wing – a feature of the P1 GTR – gain larger endplates, while inboard secondary wing elements generate additional downforce. According to McLaren, the car underwent a full aerodynamic programme, and the car is now said to generate in the region of 800kg of downforce.
More power
MSO's engineers carried out some technical updates to the engine to increase performance. Like the famous McLaren F1, this P1 GTR's engine bay is also lined with a 24ct gold heatshield and has modified engine bay shrouds. A Lexan rear cover sheds some more weight from the car.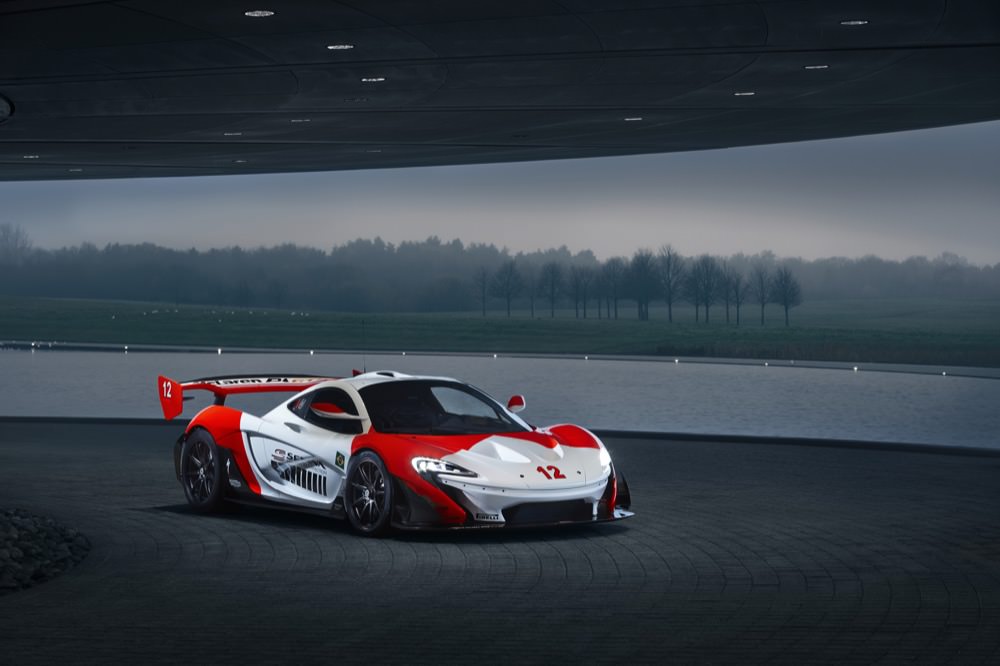 "With a near-limitless range of bespoke additions available from McLaren Special Operations our clients are only restricted by their imagination and we can, of course, help with this too.
"It is, however, also great to have the opportunity to pay tribute to our brand's wonderful history, especially with this year marking the 30th anniversary of Ayrton Senna's first Formula 1 World Championship title with McLaren.
"This project has been a labour of love for MSO; with extensive engine and aerodynamic enhancements in addition to the distinctive cosmetic treatment this car has received, this is certainly a landmark achievement," he added.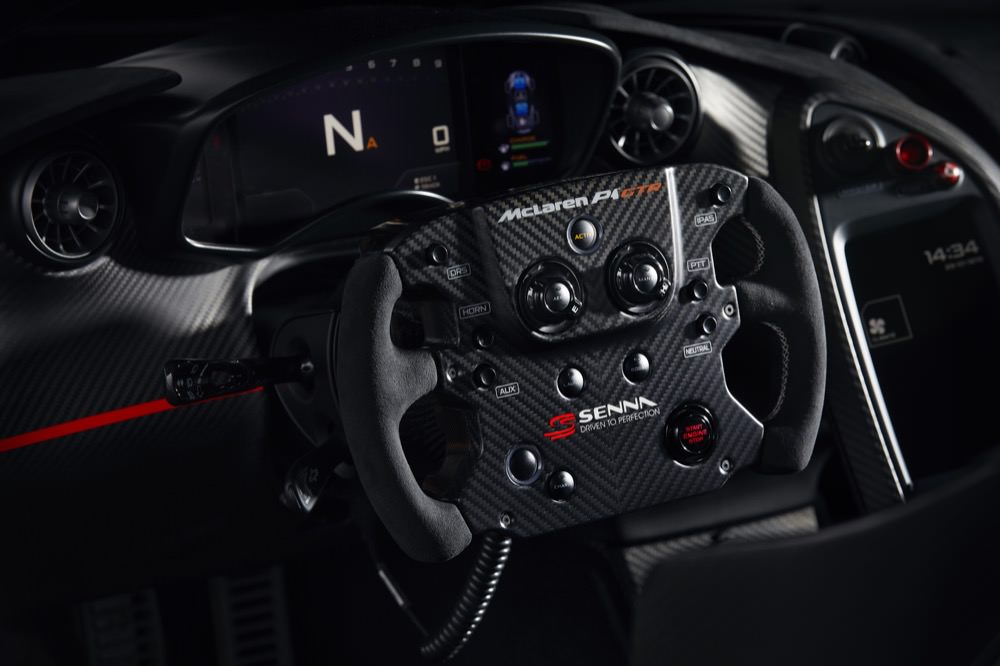 Interior detail
Inside, the P1 GTR's multifunction steering wheel is trimmed in Alcantara, with stitching that is colour-matched to the wheel of the MP4/4 McLaren F1 car. To save more weight, the Super Lightweight Racing Seats that were developed for the McLaren Senna, have been fitted.
We hope that is is one McLaren P1 GTR that doesn't spend the rest of its life in an air-conditioned garage but is used to the full by its lucky owner.