Honda RCV213V-S deliveries begin
The first lucky customers are beginning to take delivery of their new Honda RC213V-S. Based on the RC213V MotoGP machine, this road-going version is, according to Honda, as close as you can come to riding its prototype racer on the road.
Built to be as close to the MotoGP machine as possible, the RCV213V-S uses nothing but the most exotic of materials throughout its construction in order to save weight and maximise performance. It also bares only the essential additional equipment to make it a road-legal machine, although it can be setup specifically for track-use too.
Just before Christmas, on December 21, the very first machine was handed over in Honda's UK racing headquarters. Taking delivery was John Brown, well-known collector of rare Honda machinery and also owner of a Honda motorcycle dealership in Manchester.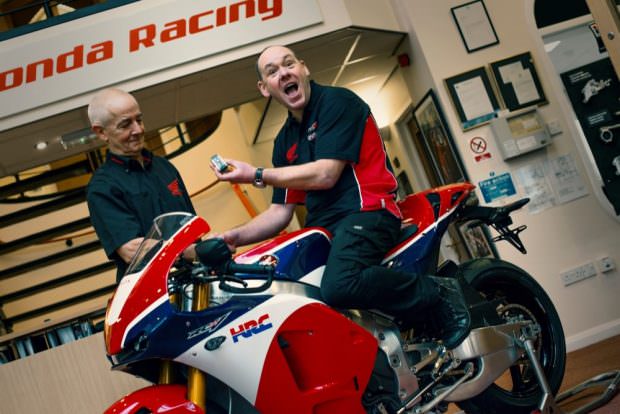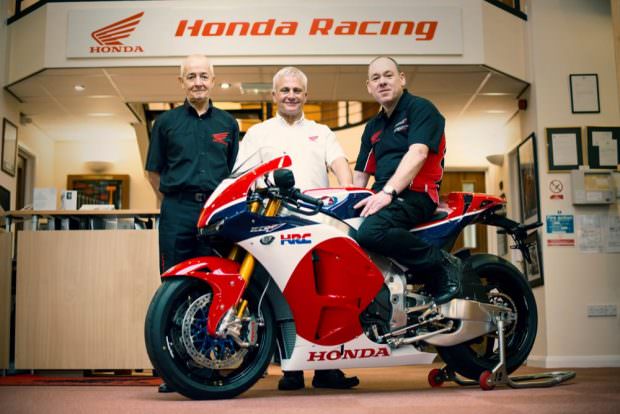 His RCV213V-S will join his existing collection that includes an RC30, VTR1000 SP1 and SP2, CBR900RR Fireblade and VF1000F. Mr Brown said: "When I first heard of this project I thought 'when this happens I have to have one of these'. It is a truly amazing opportunity to own a piece of HRC racing history. As soon as it went on sale I registered my interest on the website, and when I received the call from Honda to say my order was accepted it was a very special day for me."
Mr. Brown's RCV213V-S will be in good company but we hope that this machine will see some use as it was originally intended. At a cost of €188,000 including local taxes don't expect to see too many examples of the Honda RCV213V-S on the road though.