Aston Martin makes a plane
Ok, it's not technically a plane, it's a 'luxury concept aircraft with vertical take-off and landing (VTOL) capabilities', but it is, nonetheless, an Aston Martin-badged vehicle that can actually, on purpose, not just at the hand of 007, fly. Say hello to the rather cool Aston Martin Volante Vision Concept.
A few years ago, Aston Martin stated its intention to be seen as more of a luxury brand than a purely automotive one, which is why it has been involved with the Aston Martin Residences in Miami and the Project Neptune submersible, so the appearance of the Volante Vision Concept shouldn't be a huge surprise.
And while the Volante Vision Concept clearly takes design cues from the Aston Martin Valkyrie, it's more than just a designer's flight of fancy (ahem) if you read between the lines, as Aston describes it as a 'near future study.' Inside, there's room for three adults (on leather-lined, Aston wings-embossed seats, of course) and there's no driver as such as it's an autonomous vehicle with power to what appears to be three rotors from a hybrid-electric propulsion system. 
That's not all made up tech either, as Aston has partnered with Cranfield University in the UK, Cranfield Aerospace Solutions and Rolls-Royce (presumably the aerospace business, not the car maker) to create this concept and, we believe, bring it to fruition soon.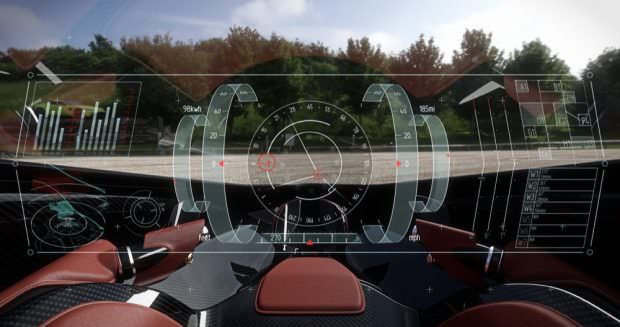 Some interesting words from Aston Martin President and CEO, Dr Andy Palmer: "With the population in urban areas continuing to grow, congestion in towns and cities will become increasingly demanding.  We need to look at alternative solutions to reduce congestion, cut pollution and improve mobility.  Air travel will be a crucial part in the future of transportation, the Volante Vision Concept is the ultimate luxury mobility solution.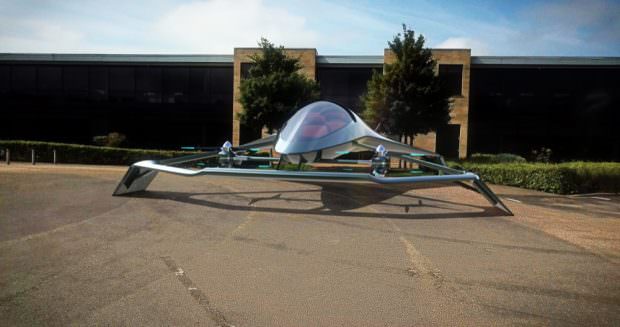 "Humans have always spent on average, one hour commuting to and from work.  The distance we live from our workplace has been determined by the methods of transportation available.  The Volante Vision Concept will enable us to travel further with our hourly commute, meaning we are able to live further away from where we work.  Cities will grow, and towns that are today too far away from cities to be commutable will become suburban."
We're not convinced that people who can afford things such as this need to commute, like the rest of us, but hey, we still hope it makes production.