Ducati Museum opens new Hailwood exhibition
If you're a fan of legendary rider Mike Hailwood, then you'll want to get planning a visit to the Ducati Museum to see a new temporary exhibition. It features some of the early Ducatis he raced on as well as a display of some fantastic photographs.
Called "The Desmo Twins of young Hailwood", it is the first of what will be many other temporary and themed exhibitions that the Ducati Museum will host going forward. These will run in addition to the fantastic display of models that form the vast collection of bikes on view there.
The primary focus of the exhibition is the three race bikes that were specially commissioned at the request of Mike Hailwood's father. All were created by the immensely talented Fabio Taglioni and gave Hailwood his first victories.
After almost sixty years, these three ultra-rare bikes are being reunited once again. The Desmo Twin 125, 250 and 350cc hold a special place in Ducati's rich history. Seeing these three bikes back together serves as a great starter to the rest of the 40th anniversary celebrations of Hailwood's win at the 1978 Tourist Trophy.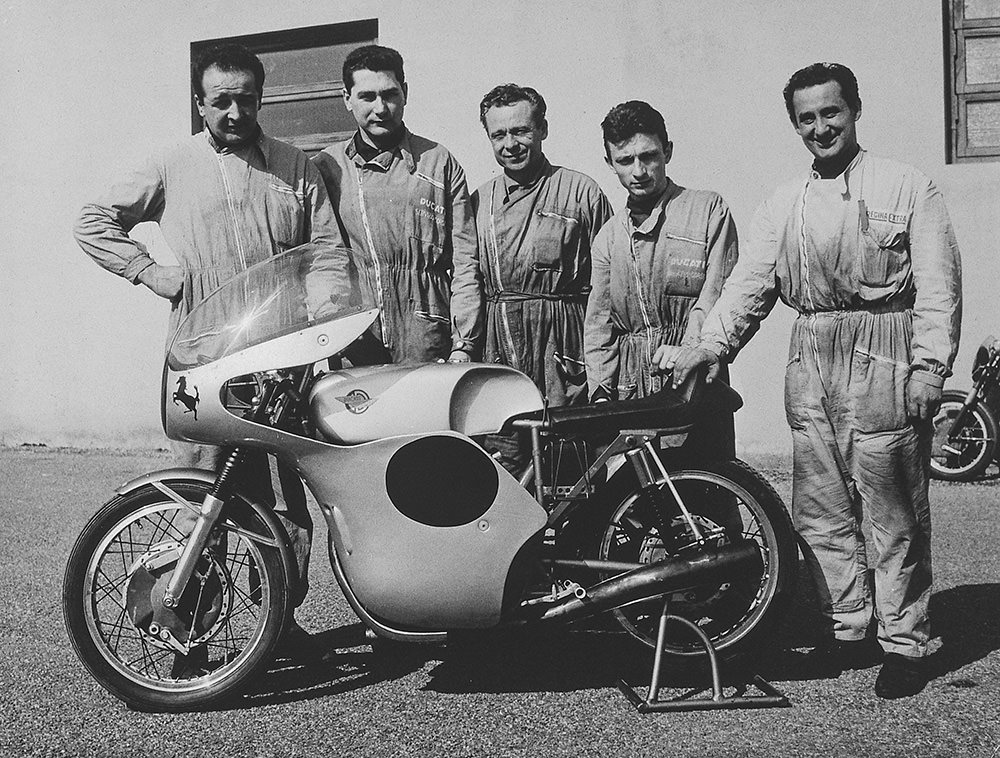 The exhibition will run until 15 September 2018, so if you want to see it get planning that trip. More details of this and the rest of the museum can be found here.