Maserati CEO, Reid Bigland, discusses electric cars and the future of the brand
During the recent Frankfurt Motor Show, Maserati introduced its revised 2018 range with updates to the entire lineup. Amid growing sales the company launched its latest partnerships with luxury brand Bulgari and fashion house, Ermenegildo Zenga. We sat down with Maserati CEO, Reid Bigland, to talk about current success and the future of the company including the prospect of electric vehicles.
How is Maserati managing its capacity concerning the growth in the Chinese and US markets?
Good, we have no real issues. The plant at Mirafiori where we build the Levante is a great plant and every time we ask for more they're able to deliver it. But as I said, the growth is great, but we're not looking to grow by discounting or artificially induced growth. We're looking very cognisant of the Maserati's brand's exclusivity, and we're not looking to do things that dilute it. The growth has been quite extreme, but so far our manufacturing plants and suppliers have been able to cope.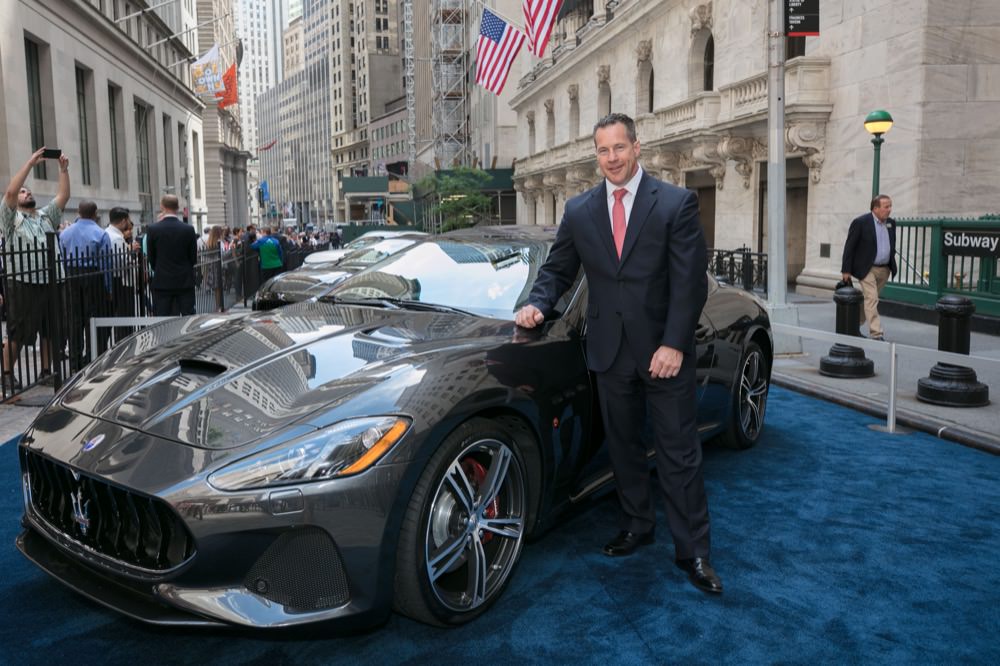 How much of that growth is Levante?
Levante represents about 50 percent of our sales. It has been a pretty significant shot in the arm for Maserati. Our commitment to continuous technological improvement in our product and investing in incremental segments in the SUV segment in particular, but when we think about the Levante in Maserati terms, when we designed it, we designed it as a Maserati first. All of the great sound and driving dynamics wrapped up in an SUV package with all the practicality. We feel that is why it has been such as success.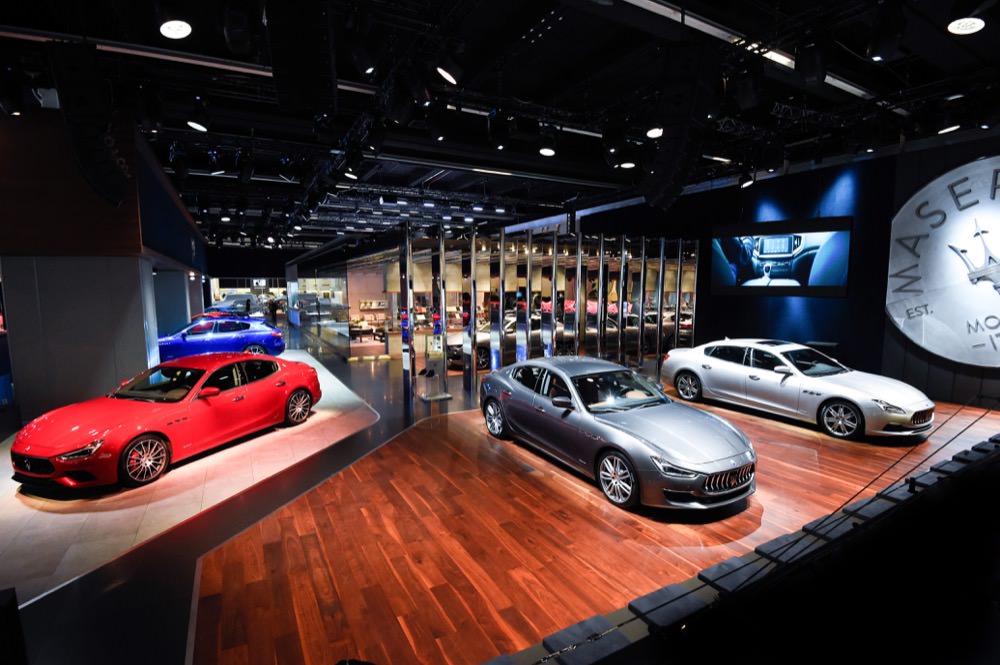 Given that success is there a desire within in the company to introduce a second SUV model line?
Right now it is about the 2018 model range, and I'm reluctant to comment on the future, but for sure, we're watching the game and looking at consumer preference and where that is going. And it's pretty clear that consumers prefer crossovers and SUVs versus that of passenger vehicles, so I wouldn't say that anything is off the table from a Maserati perspective. At the end of the day, we need to build cars that consumers want to buy and right now the majority of consumers want to buy SUVs. But we need to be true to Maserati.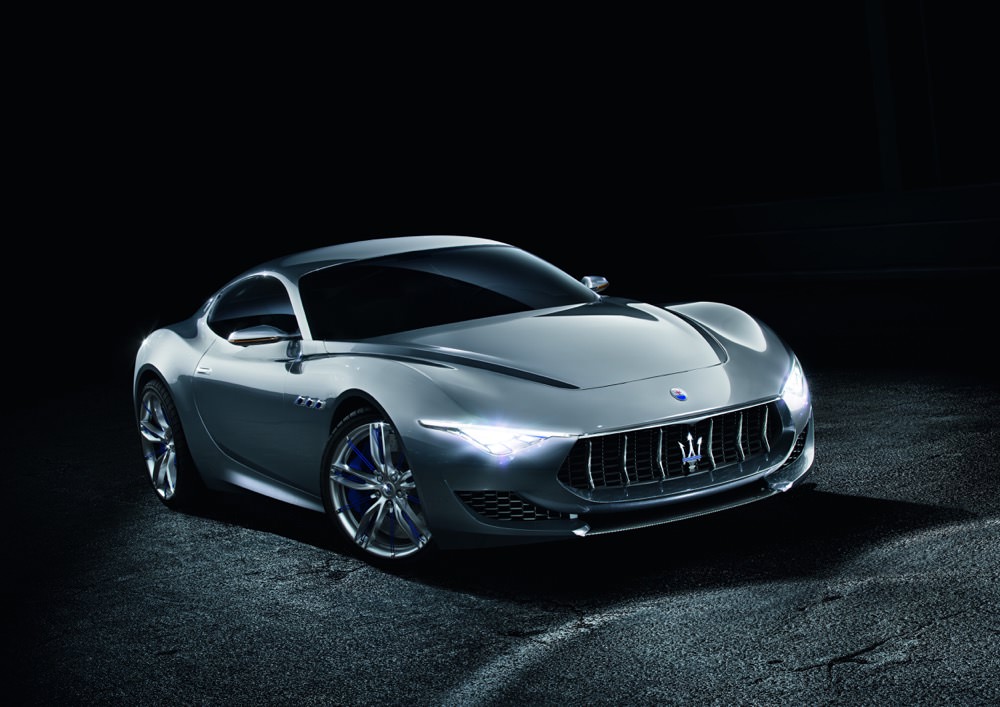 Where is the Alfieri?
There's a lot of things under consideration at Maserati. There were some rumours six months ago that Alfieri is dead and I think that was a little premature. It is still out there, but there is nothing to announce right now. If you look at the interventions we made in the new GT and GC we took a lot of inspiration from it. It's not an Alfieri, but it's still out there.
How can you retain the core spirit of the brand with an electric or electrified Maserati?
I think we could make an all-electric Maserati and it still be a Maserati. Clearly, you lose out on the great sound of a Maserati but the driving dynamics, the speed, acceleration, can all be true to Maserati. I'm not talking about a run of the mill electric vehicle but one that really takes electrification and driving dynamics, with the way that batteries are loaded in the car, the weight of the vehicles. I think there's the option to come up with something that's is truly Maserati. When it comes to electrification I don't think we need to be caught in a paradigm of a relatively pedestrian type of an electric vehicle. That can be taken to the next level, and if Maserati was to go in that direction, it could achieve that objective.
Consumer preference and desire for electrification is another whole topic. When you look at BEV penetration today it is around 1 percent of the market, and the challenge that all OEMs are confronting with electrification is building vehicles that consumers want to buy, and when 99 percent of consumers right now are saying no thank you, it creates a little bit of a conundrum. Will that consumer preference shift? Will various legislations around the world facilitate that shift? Maybe. But there are still infrastructure challenges, and the last thing an OEM wants to do is to build a car that might make for a great press conference but at the end of the day consumers are saying "nice, neat, interesting but I'm not really interested in buying." And I think so far when to comes to BEVs and hybrid vehicles it's still less than 2 percent of the global automotive world.
You say you're not chasing sales but would you put a limit on them to retain exclusivity?
I think it's somewhat self-limiting by if you want to pay the price, and there are more people out there that do, we will continue to build, but I think there is a natural limit that not everybody is able to get into that price point. Now getting into some incremental white space in incremental segments will continue to preserve our exclusivity but just conquest in more segments where we don't play. There's a number of segments out there that we just don't have an offering where we could potentially grow out sales without diluting the exclusivity of the brand.