BMW's continued engine downsizing has made its way into the One Series range, this time taking on the guise of the 114d.
Despite what the badge might suggest this is in fact powered by a 1.6-litre four-cylinder engine which produces a modest 95hp. Being a turbocharged diesel engine there is a generous-enough 235Nm of torque to help progress through the six-speed manual gearbox.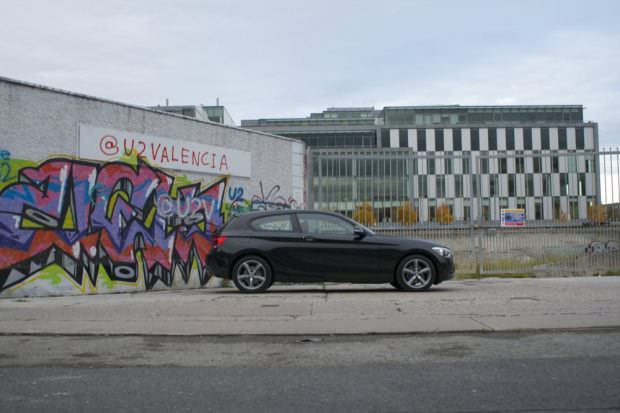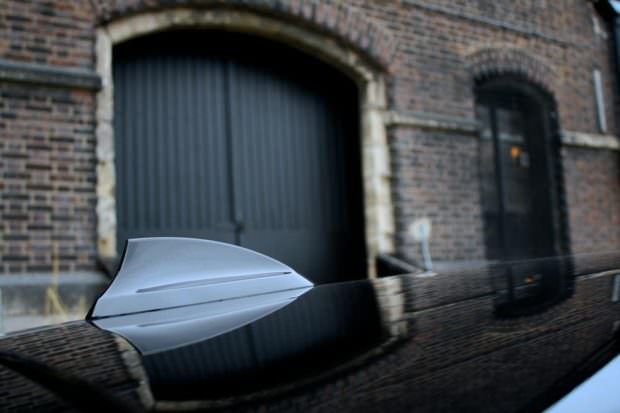 In three-door form the current One Series contains some nice proportions although the styling remains divisive. Personally, I like it. If driving performance isn't your top priority, this car gives buyers the opportunity to add additional spec and options without driving the price up significantly. In this case is helped further by the Black Sapphire metallic paint and the Sport package which adds 17-inch alloy wheels, sports seats and Coral Red Dakota leather interior. BMW does include a multi-function steering wheel and DAB digital radio as standard on this car too.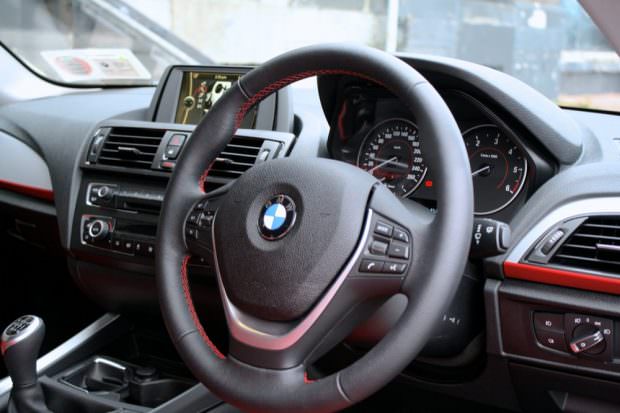 Given what the future holds for BMW's platform designs, this is likely to be the last rear-wheel drive One Series. Not that it really matters in this case as the engine's reduced power output doesn't deliver a particularly exciting driving experience, even with that traditional BMW rear-wheel drive setup. In town driving the manual gearbox has a stiff action, not helped by the fact that my test car had very low mileage on it. Yes, many laud that 'mechanical' feel that BMW's manual gearboxes tend to have, but in stop-start traffic and with reduced power levels it did become slightly tiresome.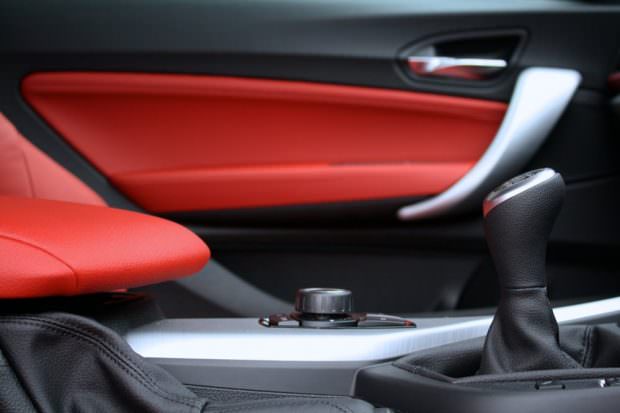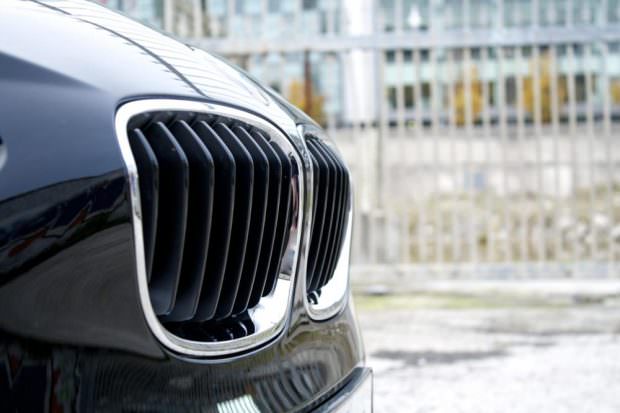 In contrast, once out on the motorway the 114d does cruise along quite comfortably and seemed to remain frugal when it came to fuel consumption. BMW claim that the 114d on a combined cycle can return 65.7mpg while emitting 112g/km of CO2 meaning an annual road tax cost of €200. Once up to cruising speed the cabin is well insulated from both road and engine noise while the sports seats are supportive but won't pose an issue on longer journeys.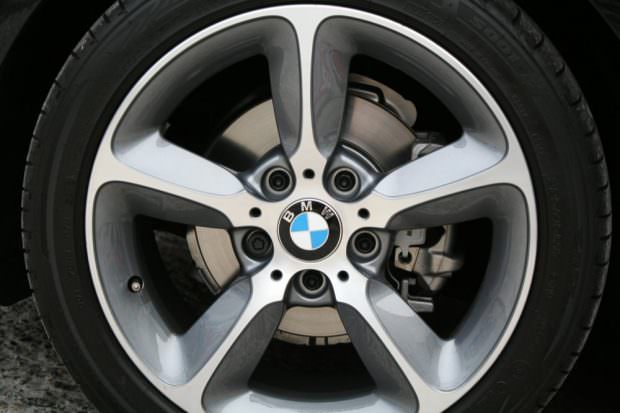 Although (currently) BMW's smallest mainstream model, the 114d is spacious enough up front but rear legroom is limited and the car remains very much a 2 plus 2 and in the case of this three door model, ingress and egress for rear passengers is tight. Bootspace is a generous 360 litres which is on a par with most of its rivals and can be increased to 1,200 litres by folding down the rear seats, which incidentally have a 40:20:40 split.
Naturally the BMW has some healthy competition, namely in the form of the Audi A3, Mercedes-Benz A-Class and Volkswagen Golf, and even though the Audi may be slightly better to drive, the BMW still has huge badge appeal, not to mention one of the best interiors. It is however a spec-sensitive car, so if you do choose to go for a One, spending that little bit extra on some of the different specification packages available could make a big difference.
Price: €36,314 (as tested)
Power: 95hp @4,000rpm
Torque: 235Nm @1,500-2,750rpm
Emissions: 112g/km
Follow @LordHumphreys on Twitter