We recently saw the slightly bonkers Opel Astra OPC Extreme and now the German firm has gotten some of its engineers to breathe a little more heavily on its smallest car – the ADAM. Although officially still just a 'close to production' concept, the ADAM S features a more powerful 150hp turbocharged ECOTEC four-pot engine.
The ADAM S looks that bit sportier too thanks to larger alloy wheels and a spoiler fitted to the top of the boot-lid. Beefed up brakes from the OPC division help to stop the 200Nm pocket-rocket. On the inside there's some funky ADAM S branding on the dashboard as well as a pair of rather serious-looking sports seats.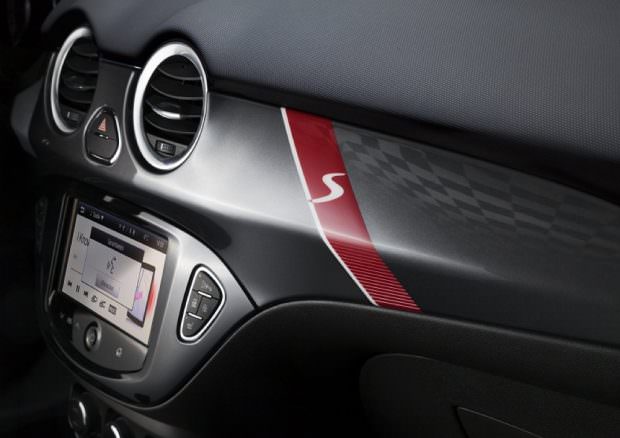 Even though 150hp sounds promising enough in a car of this size, it's not on a par with the recent OPC standards, and given that this car is being shown without those initials attached to the name, it could suggest that there is an even more potent ADAM still to come, perhaps within twelve months of the ADAM S starting production. And don't forget that Opel is also introducing a more rugged soft-road version called ADAM Rocks later this year.