Citroen C3 Picasso 'Code' – Driven
Let's face it, most of us don't want to grow up. There are things that change with "growing up", social lives, mortgages and settling down are all part of it. One aspect of this is when it comes to starting a family and one of the first things that you need to do is to change your car and get something 'practical'. The word practical almost puts a shiver up my spine. It usually reeks of things that are grey and boring. But there is hope. Hope in the form of Citroën's C3 Picasso.
Yes, the C3 Picasso is very much a family orientated vehicle and yes it does have lots of practical features, but it's not boring and it's not grey, well, unless you want it to be. The exterior design is very much a fun and funky affair. The tall body allows for plenty of visibility and let's plenty of light in, perfect for letting the younger rear passengers see the world go by. The (almost) wrap-around windscreen keeps any potential blind spots to a minimum. The short bonnet and minimal front and rear overhangs free up a lot of space inside while its almost vertical rear helps when trying to fit into those tighter car spaces.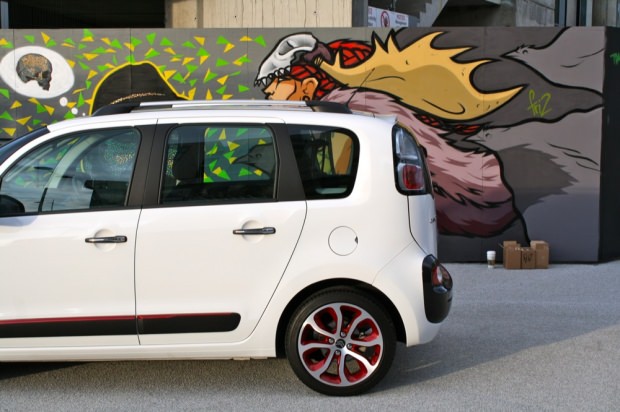 "The exterior design is very much a fun and funky affair."
Access to the front and rear of the car is made easier by big wide door apertures which makes baby seats easy to get in and out, for example. As is pretty much the norm now, the rear has ISOFIX points and in grown up terms can accommodate three 'big people' pretty easily. Bootspace won't break any records at 500 litres but those rear seats do fold down easily enough which allows space to grow to 1,506 litres. The rest of the interior does lack some of the cool styling that is applied to the outside however it does have plenty of storage spaces dotted around the place. The dash is ergonomically designed with the driver in mind and all main controls are either wheel mounted or very close by. In terms of equipment, the C3 Picasso I drove came with all you would expect nowadays including Bluetooth connectivity & USB interface.
Up front, the driving position is pretty good and offers very good visibility all round – the C3 Picasso does a good job of making those blind spots seems pretty small. The drive isn't quite as funky and sporty as the exterior might portray. In this case particular case forward motion comes from a four cylinder 1.6 litre diesel engine which produces 91 bhp and 230 Nm of torque. The engine is frugal but does make a bit of racket and doesn't let you forget the fact that you're driving a diesel. That said, it does fall into Tax band A so motoring remains cheap.
"the C3 Picasso does a good job of making those blind spots seems pretty small."
Out on the open road the Citroën is a well setup car leading to a comfortable ride on motorways and a doesn't get too wallowey when you try to push it through some bends with a bit of fervour, though to be fair that's not what the C3 Picasso is setup to do. The steering gives good feedback and also has quite a good lock when trying to squeeze into those tight parking spaces.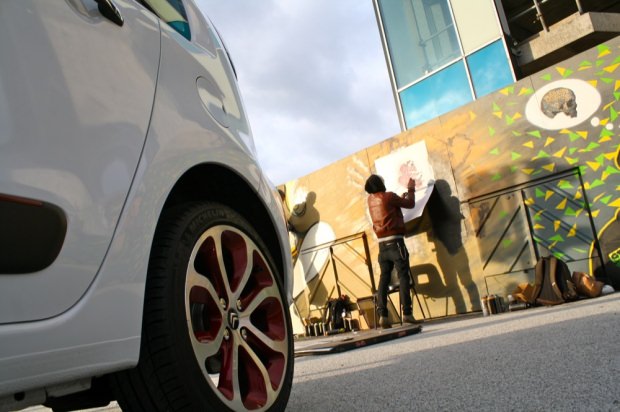 Another thing that the Citroen does seem to cover off pretty well is safety. If and when surface conditions get a little slippery, the C3 has Electronic Brakeforce Distribution (EBD) & Emergency Braking Assistance (EBA) in addition to ABS naturally. Traction Control obviously is also present and one neat feature that complements the cruise control option is the speed limiter option – very handy if you want to ensure that your heavy right foot doesn't get you into trouble. Other safety features include front & lateral airbag systems as well as curtain airbags.
What Citroën have been most successful with on the C3 Picasso is shaping a family car that still manages to have some cool if a little quirky styling. It might not be quite as dazzling on the inside but externally its refreshing to see that family cars don't have to be dull and boring.
Test Drive Distance: 297.4kms
Road Tax band: €160
Price: From €21,250 (as tested)
Available: Now
For more images visit our Facebook page here
Got a question? Tweet Dave – @lordhumphreys