Bavaria City Racing Dublin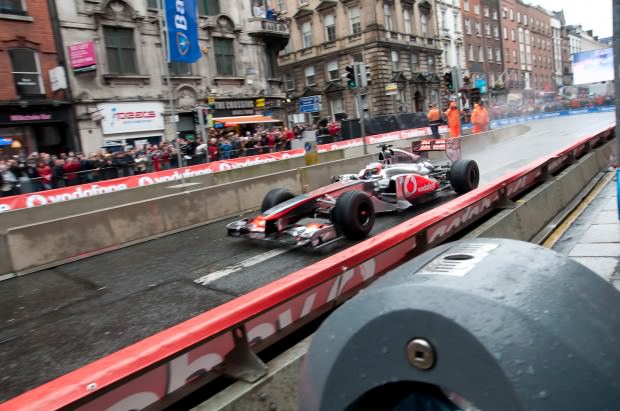 The wet June bank holiday in Dublin saw the stars of Formula One, World Superbike, Rallying and Drifting converge on Dublin for an event never before seen in Ireland's capital city of Dublin. The event saw a 2.56km track created around the streets of Dublin which passed through some of the busiest roads and some international landmarks and almost 100,000 people came out to watch the free event. 
Jenson Button flew in to drive his 2011 Canadian GP winning car around but only after competing in a local triathlon! Also from the world of Formula One was the Caterham team who's car was being driven by their reserve & GP2 driver Giedo van der Garde. Both driver's commented on just how much fun these events are as they get the opportunity let their hair down a bit and have some fun doing burnouts and doughnuts for the crowds – something the don't normally get to do over the course of a hectic Grand Prix weekend.
The crowds were also treated to a wild collection of Group B cars including a Renault 5 Turbo and the 1,000bhp Metro CR4 of George Tracey. The damp conditions did make things a little more slippery for Aprilia WSB rider Eugene Laverty and stunt rider Mattie Griffin on his BMW F800R.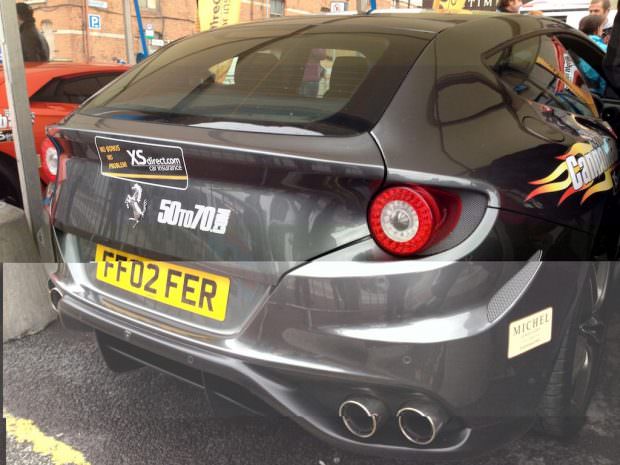 Late in the afternoon we took to the track for ourselves in a Ferrari FF and we were able to really see just how good its four wheel drive system works in the wet. Speeding through the narrow circuit, the FF took it all well in its stride and even with four occupants on board didn't put a single foot wrong despite being harried by a Lamborghini Aventador!
Here's a clip of the FF in action
To see more photos from the day head out to our Facebook Page here
Pics: Stephen Smyth