Mini John Cooper Works GP – News
MINI have once again stepped up to prove that they don't just make small cars for the fashion conscious. The MINI John Cooper Works GP is the second model to carry the GP name and MINI have made no bones about it – this is the sportiest car they have ever produced. As with the previous JCW GP, this is a strict two seater thanks to the deletion of its rear seats, while the exterior sees larger front and rear aprons as well as some beefier looking side skirts. Towards the rear MINI have installed a new diffuser underneath which they claim improves airflow below the car whilst a new iteration of that very recognizable GP rear spoiler adds to what is overall an imposing stance.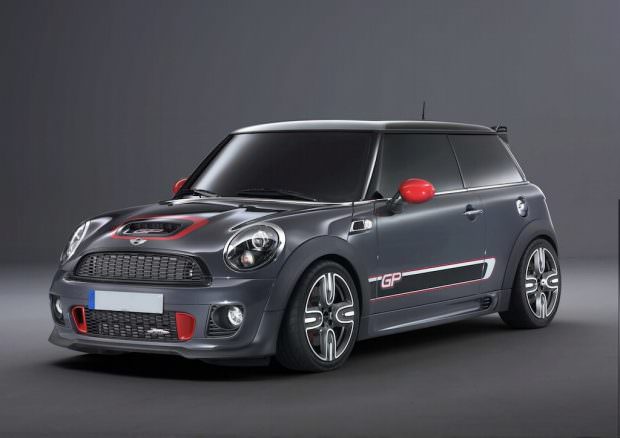 Under that front bonnet lurks the latest twin scroll turbocharged engine which has helped propel this new GP around the Nordschleife in an impressive 8 min 23 secs. It will face some growing competition as the performance hatch market has produced a few new rivals in the last year but one added string to the MINI's bow will be exclusivity – just 2,000 models of the GP are going to be produced, so you'll be unlikely to bump into too many of them on the road.