Polestar 5 comes (a)live at Goodwood
Sexy Polestar 5 makes a disguised public debut at Goodwood
Porsche, Audi, Mercedes, BMW, and Tesla have significant leads in the global electric car market. The upmarket bit of it anyway. All Polestar has to show, so far, is one single all-electric model, the Polestar 2, which is based on an old Volvo concept. It's a good car, but you can see its inherent Volvo-ness.
That all starts to change from the end of this month. The Swedish EV brand is coming to the Goodwood Festival of Speed, showing off its all-new Polestar 5 saloon.
Well, sort of — Polestar is showing off the 5, but it'll be covered in camouflage wrap (insert your own 'I can't see a car' joke here…). The car appearing at Goodwood will be an early prototype, and the actual production model won't hit our streets until 2024.
We already know what it looks like, more or less. It's based heavily on the gorgeous Polestar Precept concept car, and some leaked images from the patent office seem to show that the production version will keep the concept's shovel nose and ultra-slim headlights.
It'll rival the likes of the Tesla Model S, Audi e-Tron GT, and Porsche Taycan, although it's likely to be closer to the Tesla than the Porsche in terms of cabin and boot space. Battery size? Probably not as big as you think — Polestar has previously said that it wants to bring down battery sizes, reduce the car's weight, and minimise the environmental costs of building the battery, so expect a range of around 500km and no more. Power? Not sure — lots, though, if it's going to compete with Porsche.
"Goodwood is our favourite place to show our cars in an enthusiast environment," comments Polestar CEO Thomas Ingenlath. "This year, we are thrilled to showcase Polestar 5 going up the hill! Our UK R&D team is doing an amazing job developing the car, and we are proud to be able to highlight their hard work at this early stage."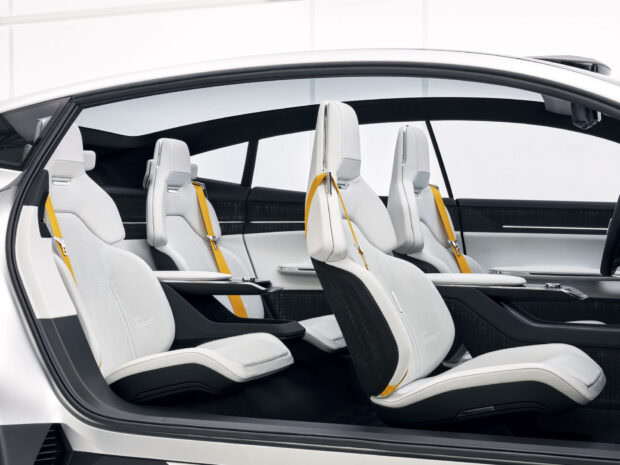 The Polestar 5 won't be alone at Goodwood — Polestar will also be showing off a limited edition version of the 2, called the BST 270. With production limited to just 270 cars, this higher performance version gets a power boost for its two-motor, four-wheel-drive system (bringing it to a total of 476hp) plus revised software to better unleash that extra grunt. There's more torque, too (680Nm!), twin-chamber adjustable suspension dampers from Öhlins, and a stiffer body thanks to a strut brace.