Restored Aston Martin Bulldog concept car to go for 200mph speed run
Classic Aston Martin Bulldog concept pulled out of retirement for an attempt at a record speed run.
Have you ever heard of the Aston Martin Bulldog? Unlikely, really — it was a one-off concept car built by Aston Martin in 1980 and could have previewed a dramatic future for the brand, one of making low, wedge-shaped, mid-engined supercars to rival Lamborghini and Ferrari.
Not-quite 200mph last time out…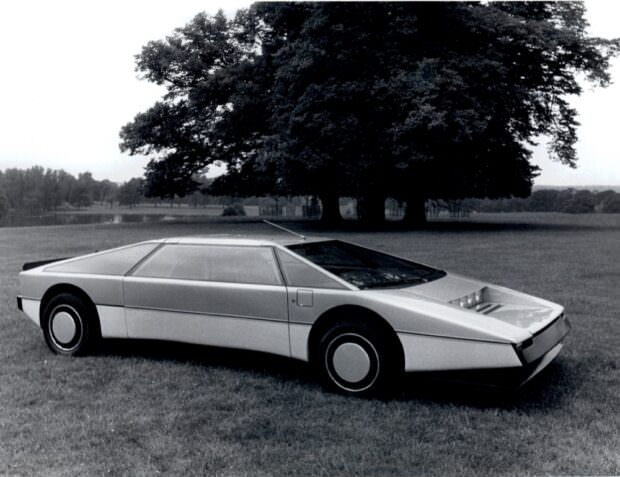 It never happened, of course. In 1980, Aston Martin's budget was essentially 20p and a complimentary copy of Country Life, so even creating the Bulldog concept — designed by the great William Towns, whose other hits include the wedge-shaped Lagonda saloon and, er, the Hillman Hunter — was done one the most frayed of shoestrings. However, it was a mighty creation. Powered by a twin-turbocharged version of Aston's legendary 5.3-litre Tadek Marek-designed V8 engine, it had somewhere between 600- to 700hp and 678Nm of torque. Aston claimed at the time that it could hit a calculated 237mph, or 381km/h, but that was never proven. Instead, in testing at the MIRA proving ground in the UK, it hit a measured 191mph (307km/h). Can you spell unfinished business?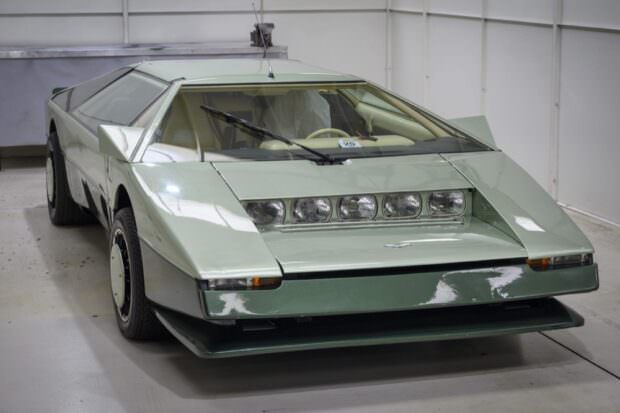 Restored for a world tour
We will, shortly, hopefully, get a chance to find out precisely what the Bulldog was and is capable of achieving. Richard Gauntlett is restoring the car, and if that name sounds familiar, then that shouldn't be a surprise. He's the son of the late, great Victor Gauntlett, chairman of Aston Martin in the early eighties, saviour of the company from bankruptcy (at least twice), and the man who oversaw the final development of the Bulldog. The original car is currently undergoing restoration and preparation by Classic Motor Cars in Bridgnorth, Shropshire. When it's ready, Gauntlett plans to get it over the 200mph barrier and take it on a world tour.
Richard said: "The car is well on the way to being restored and CMC will have it running by the end of the year. We will then attempt the record that never was. A critical part of this was finding the right driver for the job and someone that could get involved in overseeing the final elements of the project, in terms of setup and testing."
Le Mans legend to drive the Bulldog
Ah yes, the right driver. Here enters another legendary Aston Martin name — Darren Turner. Ace racer, and the man who's been an integral part of Aston Martin's litany of successes at Le Mans and the World Endurance Championship. It is Turner who will be entrusted with this hyper-fast, door-stop-shaped slab of Aston's history when it hits the double-tonne.
Darren Turner said: "I had heard of the legend of Bulldog from within Aston Martin and when news started to filter out about the car being restored to go for the 200mph target, I thought that was such a cool thing to do. I was following the story and thinking that it would be great to be involved in. When I was asked to drive it, I didn't need to be asked twice!"
"I really appreciate being asked, and I'm looking forward to becoming part of the story of bringing Bulldog back to life and finally achieving what it set out to achieve all those years ago."
Nigel Woodward, Managing Director at Classic Motor cars in Bridgnorth, said: "It's great that Darren has agreed to drive the car. Having such an accomplished driver on board and one that will become involved in the final set up and testing is fantastic and of course, given Darren's own historic connections with Aston Martin, very fitting too."