Rolls-Royce reinvents the shooting stick
It's now called a 'Pursuit Seat' and is made of carbon-fibre, because Rolls-Royce.
The shooting stick is a quintessential posh accessory. Got acres of land on which to walk, and potentially a set of Purdey shotguns with which to blast wildlife from the sky? Got a matching pair of black Labradors to accompany you, and possibly a local ghillie or gamekeeper on hand? Do you wear a lot of Barbour products? Then you've probably got a shooting stick too — a combination of walking stick, folding seat, and item with which to wave angrily at peasants while you entreat them to 'git orff my laaaand'.
A modern Rolls-Royce twist
Anyway, the point of all this is that Rolls-Royce says that it has reinvented the shooting stick, only it's now called a 'Pursuit Seat' presumably in deference to the fact that a great many modern-day Rolls customers are now vegans. Created by Rolls' Bespoke Design team, it takes the classic stick-with-a-folding-seat design and gives it a modern Rolls-y twist.
Instead of the traditional wood, or more modern steel construction, the Pursuit Seat is now made of carbon-fibre and polished aluminium, which Rolls says gives an 'optimum strength-to-weight ratio.' The seat, a strip of fabric which folds into the handle at the top of the stick, is made of leather embossed with the Rolls-Royce logo. There's a small pocket for holding entry tickets to events (Gymkhana? Glyndebourne? Glastonbury?) and even a slim torch, also embossed with the Rolls-Royce double-R, which clips into the handle.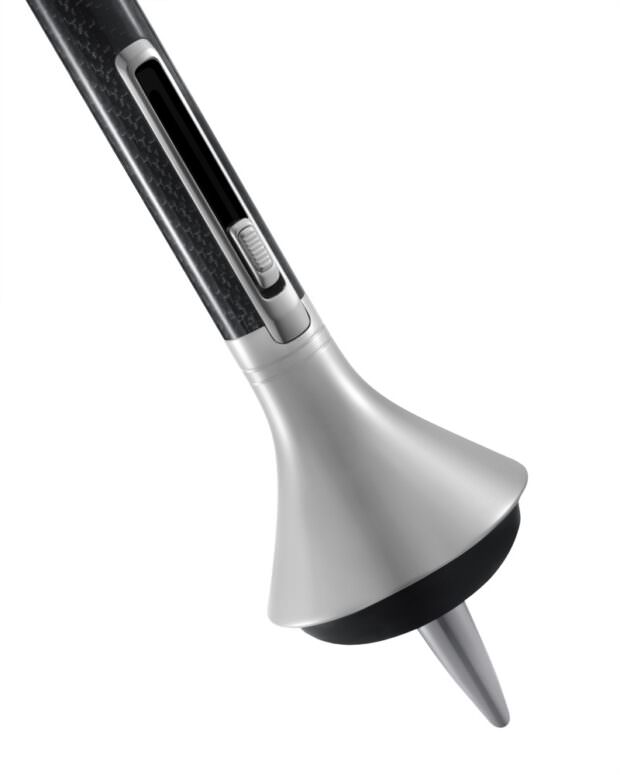 Retractable spike for grass
At the base of the Pursuit Seat's shaft, there's an aluminium ferrule which apparently provides a firm grip on solid surfaces, while there's also a retractable spike that allows you to securely plant your bottom when on grass or other soft surfaces.
Needless to say, the Pursuit Seat has been designed to clip into the 'Recreation Module' which can be optionally fitted to the back of the mighty Rolls-Royce Cullinan SUV. Do you want to guess how much it costs? Nope, it's way more than that — €7,750 plus local taxes or VAT.
Enhance your best Rolls-Royce lifestyle
"We have applied Sir Henry Royce's maxim, 'Take the best that exists and make it better', to a quintessentially British product. Elevated to Rolls-Royce's precise and exacting standards yet true to the original concept, the Pursuit Seat has been reimagined for a contemporary world. Our clients can now enjoy the comfort of a Rolls-Royce seat, no matter the activity or where it may lead.
"We look to create accessories that enhance our clients' lifestyles. Like every Bespoke commission, each detail of the Pursuit Seat has been minutely considered and meticulously designed, then handcrafted using the very finest materials. The marriage of carbon fibre, polished aluminium and Rolls-Royce leather demonstrates the art of contemporary craftsmanship" said Matthew Danton, Rolls-Royce Bespoke Designer.