Bentley mourns the passing of its mighty V8 with this Mulsanne 6.75 Edition
It's questionable quite how much of the original Bentley V8 engine there is to mourn, as we mark its passing in 2020. Bentley will make a final 30 over the next couple of months, to be fitted to an equal final 30 editions of the Mulsanne saloon, dubbed Mulsanne 6.75 Edition.
A last run of production in 2020 is quite the achievement for an engine that was first built in 1959. Well, kind of anyway. There is the lingering spectre of Trigger's Broom, here or perhaps it would be more apposite to compare the 6.75 engine to the comic book character of Iron Man. Iron Man has been through innumerable changes over the years, veering from industrial visionary to a near-crippled alcoholic, to being a woman, back to being a man, being dead, re-born, revived, rebooted, and eventually played on screen by Robert Downey Jnr. 

We all wept (well, I did) at Iron Man's demise at the end of Avengers: Endgame (whoops, spoilers, and also — in the words of Mark Kermode — she's a he, it's a sledge, he's a ghost, and Soylent Green is people) but the character as seen in those moments bore only passing resemblance to the original comic book creation.
That said, the engine as it is today does share at the very least a lineage with the original 1959 engine. Back then, Bentley and Rolls-Royce were one company (Rolls had bought out ailing Bentley in 1931) and the two companies shared a 4.9-litre straight-six, called the B61 engine. That  engine, introduced in 1955, was an updated version of a 4.3-litre unit, which had been a pre-war design. The Rolls-Bentley engineering team, under its chief engineer John Hollings, developed a new V8 engine, with a swept capacity of 6.25-litres (referred to as six-and-a-quarter) and the development code-number L410.
Now, there were always a number of rumours about this engine, chiefly that it was a designed bought in and built under licence from Cadillac (which produced a very similarly-sized engine at the same time). It wasn't, though — it was an an entirely Rolls-Bentley job, and indeed was the last road car engine that either company would independently design, at least up till now.
The original power output was a mere 173hp (although there was a power-boat-friendly marine version that would develop 220hp) but a substantial 400Nm of torque. Worth pointing out, though, that you can buy a VW 2.0-litre four-cylinder diesel today that bests or equals those figures.
Still, the V8 wasn't going to hang around in power terms, although it did take a while to get going.
In 1968, the capacity was enlarged to the now-familiar 6.75-litres (six-and-three-quarters, in Bentley speak) and along the way, the V8 powered every Rolls-Royce and Bentley model, from the Silver Cloud II and III to the S2, to the original Silver Shadow and T2, to the mighty Phantom Vi and eventually the Camargue and Silver Spirit. Oh, and of course the original Mulsanne of 1980, which is where the turbos start to come in.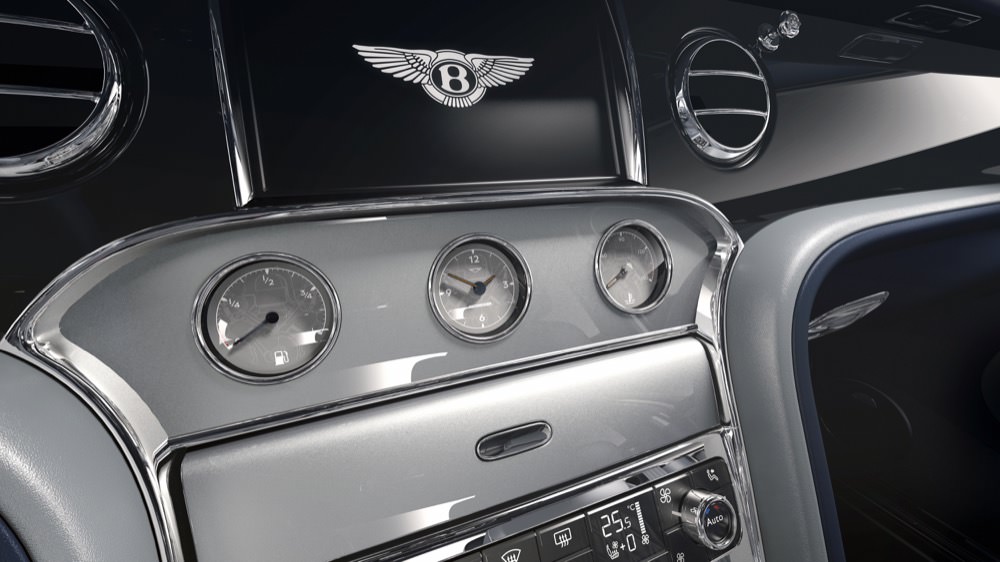 That generation of Mulsanne was really where Bentley started to pull away from just being a badge-engineered Rolls, and started to carve out a proper niche for itself as the sporty arm of the company. The Mulsanne gained a turbo model in 1982 (which saw the engine get a 50 per cent power increase) and eventually that led to the overtly sporty (this is a relative term, but still…) Turbo R model of 1985.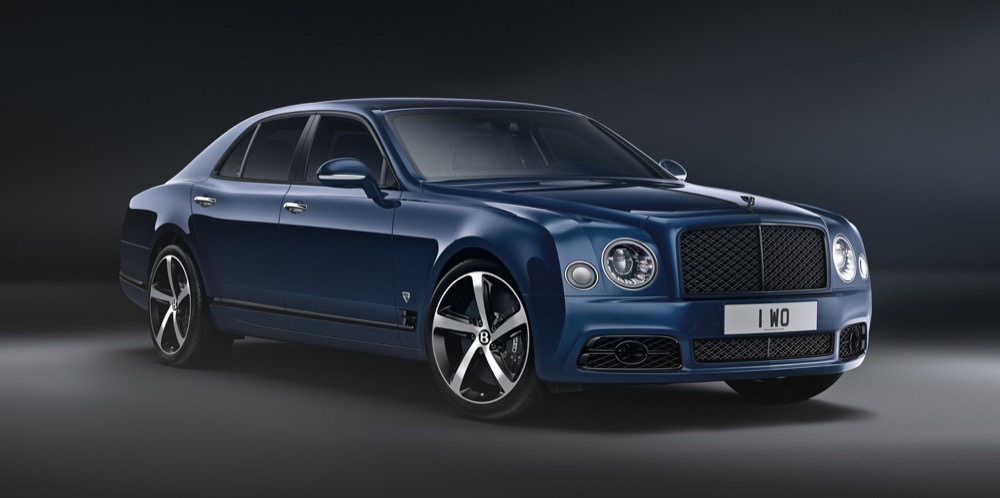 The 6.75 engine would continue on, more or less unchanged, until 1998. Up to that point, under ownership of the Vickers aerospace group, both Rolls and Bentley development stagnated, although there were new models such as the Continental R coupe and the Brooklands. It would take a buyout by the Germans, though, for the engine to achieve its pinnacle of development. That would come in 1998, when Bentley was bought out by Volkswagen (just as Rolls-Royce was poached by BMW).
With VW development cash behind it, the 6.75 could really start to flex its muscles, and power really started to grow, culminating in the mighty 530hp, 1,110Nm of torque version that will power the final models. By 2006, pretty much every component and part that would have been original to the 1959 engine had been replaced, or significantly upgraded. Power had grown by more than 150 per cent in those six decades, while fuel economy had actually improved ( by 40 per cent) and emissions were way, way down on the original.

To drive the 6.75 is to engage with hushed thunder. As befits the luxurious driving experience, it proceeds in near silence (save for a light woofle that Bentley's NVH engineers allow through to the cabin). Yes, you can rev it hard and make it roar, but to be honest it's just not that kind of engine. If that's the experience you're after, go buy a Mustang. Instead, you drive on the monstrous torque, never expending more energy than the flex of an ankle, sure and certain that while there might be engines more powerful, more noisy, more technologically advanced, none can dip quite so far back into engineering history as this.
Today's 6.75-litre V8 isn't the engine of 1959 — how could it be? However, as Bentley puts it, it "shares the same principles and dimensions." We will miss it, anyway.