Stuttgart specialist selling off ex-Swiss Army Mercedes G-Wagens
OK, cards on the table — the real reason we all love 4x4s and SUVs is because they make us feel (and look, or so we hope) like heroic military types. To anyone who's grown up on a steady diet of old war movies and original episodes of MacGyver (he drove a Jeep Wrangler, y'know) there's just something appealingly intrepid about the thought of driving something designed for the army.
But being as we're generally pacifists Puch_around here, we'd rather drive something designed for the Swiss Army (neutrality and all that) so today brings good news. Very, very good news.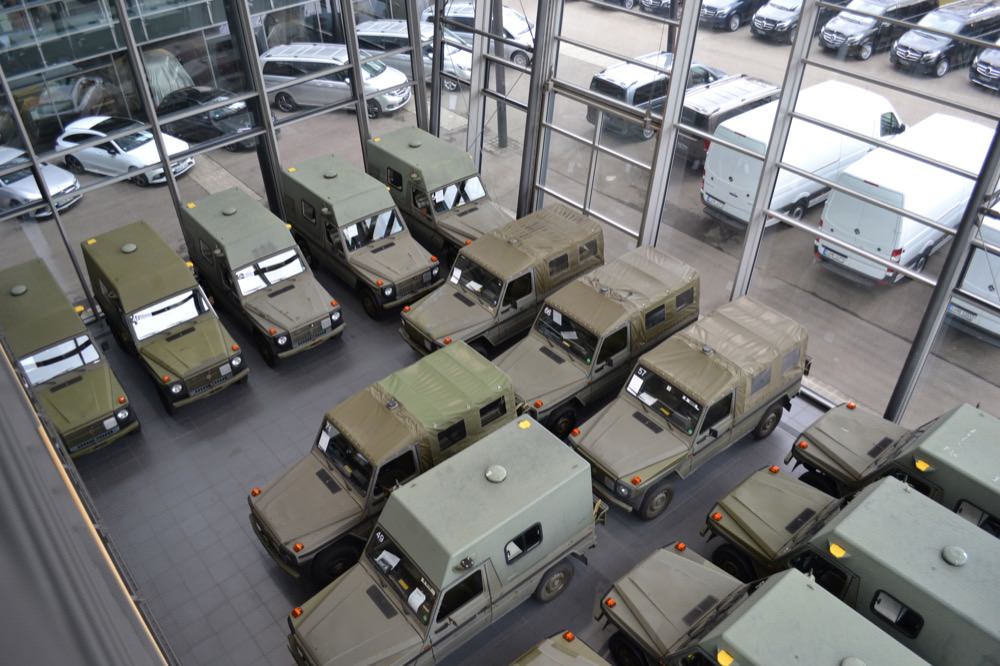 Lorinser, a classic-car specialist based in Stuttgart, one which is professional enough to be one of only 46 garages awarded the title "Mercedes-Classic Partner" has got some cars for sale. Some, very, very cool cars.
To be precise, they're Puch G models, formerly of the Swiss Army. Puch may not mean much to you as a name, but it's from Steyr-Puch which for many years made the military versions of the Mercedes G-Wagen (a vehicle which was originally designed for army use, by the German Bundeswehr, and which Mercedes only later converted to civilian use) and supplied them to armed services around the world. These are, to coin a phrase, very much the real deal.
All of the Puch G models being offered by Lorinser were built between 1990 and 1996 and vary in mileage from 45,000km to 202,000km. All have a four-speed automatic gearbox, and all use the sturdy Mercedes 2.3-litre four-cylinder petrol engine. Most of the Gs on offer have a long-wheelbase body with three doors, eight seats, and a soft-top, but there are also some other versions with four seats and a hard-top. To be honest, we're not picky — we'd have either or both…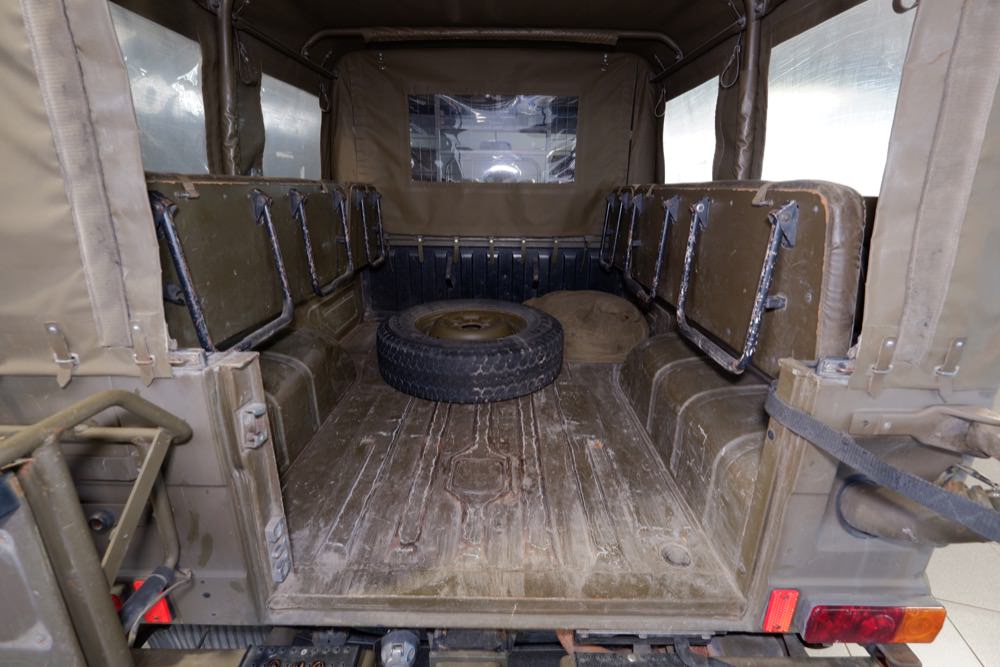 The soft-top versions feature folding rear seat benches positioned lengthwise so you can get all your mates in. The hard-top models feature a metal table and shelves as well as two individual seats with armrests in the rear. The seats are covered in a "robust leatherette in olive green or black."
All models come with a rear diff lock for serious off-roading, and if you want to do some serious, serious off-roading, Lorinser will for €4,000 fit 16-inch Dotz off-road rims and all-terrain tires as well as fender flares.
OK, as if that wasn't all awesome enough, there's more. Lorinser also offers what it describes as an "extravagant restomod" based around its Swiss Army Gs. It'll fully refurbish the body, and strip off the olive-drab camouflage paint, replacing it with a choice of light ivory, green-grey, sand yellow, Arab grey or canyon beige. It'll also get LED work lights, a modern cable winch and a 3.5-ton towbar. 16-inch Dotz off-road rims with all-terrain tires, radio and the completely redesigned seating with Lorinser logo on the headrests complete the perfect package.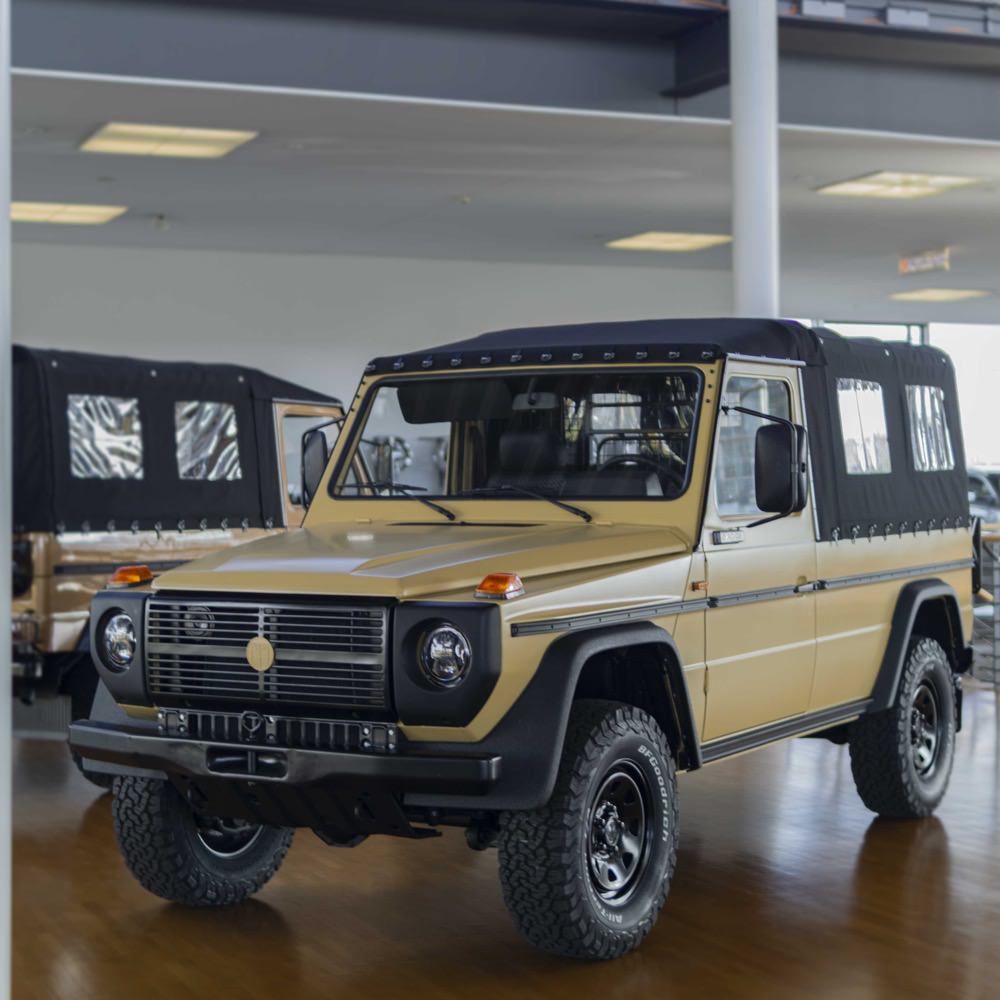 Wait, there's more! The restomod also gets its undersides blasted with dry ice (why? Who cares why?!? Dry ice!!!) and then properly undersealed.
OK, prices. If you want a standard Swiss Army model, prices range from an entirely reasonable €15,200 to €19,500. So for the price of a well-specced Fiesta, you could have one of the most iconic and entirely awesome 4x4s on your driveway, complete with the Swiss Army seal of approval.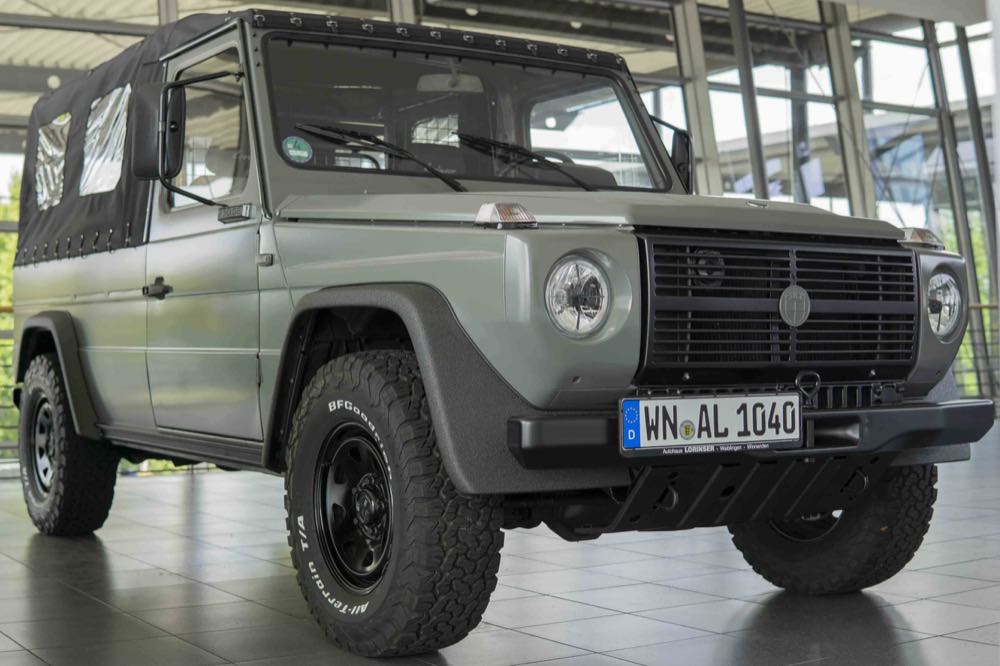 Want the Restomod? Well, that'll be a little more. Lorinser says that the cost will vary depending on the condition of the donor model, but you're looking at a minimum of €50,000.
In the Swiss tradition, please form a very orderly and neat queue. Don't forget your pen-knife.
Want to see even more photos of these? Check onto our gallery here