Hyundai's electric racer continues testing
Hyundai Motorsport's first electric race car, the Veloster N ETCR, has completed its first shakedown test at the Hungaroring, near Budapest.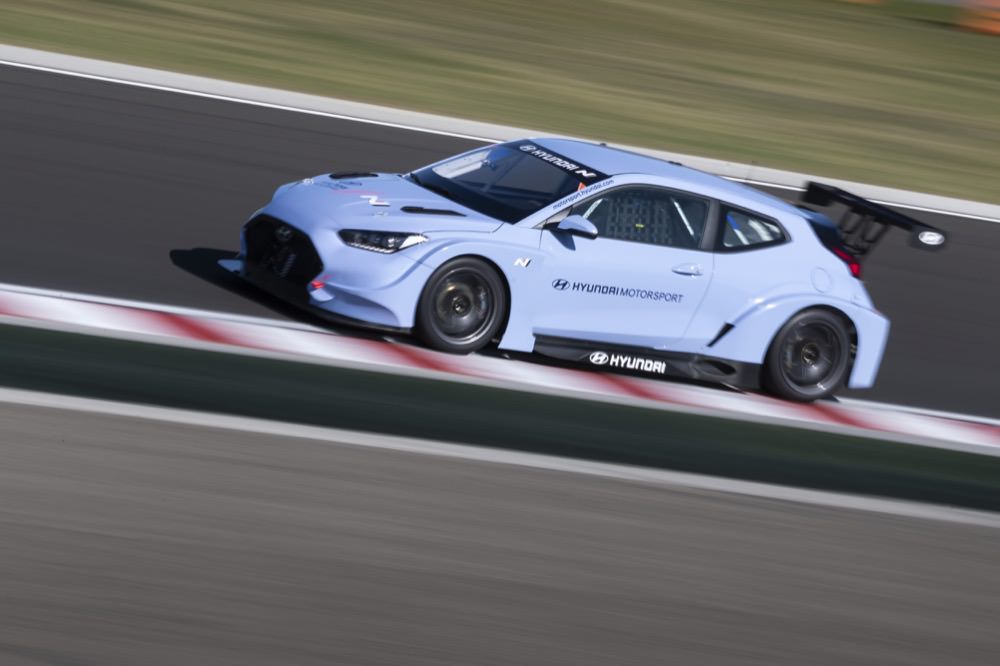 It's the start of a busy development programme ahead of its race debut in 2020's ETCR category. Hyundai Motorsport gave the Veloster N ETCR its public debut at the 2019 Frankfurt Motor Show, and while it is based on the Veloster, what lies beneath the skin is significantly different. It uses a mid-mounted motor, sending power to the rear wheels. A heavily modified chassis means that the battery pack is integrated into the floor design, which should boost handling performance by lowering the centre of gravity. A double wishbone suspension arrangement in the rear is also a new departure of Hyundai Motorsport.
Andrea Adamo, Hyundai Motorsport Team Director, said: "The first test for any new project is always a very important date, but with the Hyundai Veloster N ETCR it takes on greater significance. It is our first electric race car, and our first chassis to have a mid-mounted motor and rear-wheel-drive. We have shown with the i30 N TCR and Veloster N TCR that we can produce a very strong Touring Car, but now we have a lot to learn about this new package before the racing starts in 2020. The next few months will be very busy – we essentially have two challenges; we have to develop the chassis, but also learn to use the power from the batteries and motors effectively. However, with the testing schedule ahead, I am confident that our engineers will be able to produce another race-winning car."
Since its establishment in 2012, Hyundai Motorsport has grown into a busy and successful operation. It is responsible for the factory's FIA World Rally Championship project and from 2015 has run a Customer Racing Division. That has developed the i20 R5, i30 N TCR and Veloster N TCR cars.
According to Hyundai, the project will "lay the foundations for a new pillar within the company as it expands into new technology that is increasingly relevant to Hyundai's road-going range." Could we end up getting a rapid mid-engined Veloster N for the road, taking up where the bonkers Renault Clio V6 left off? We certainly hope so.