The Porsche Taycan is an electric masterpiece
There are many wonderful things about the astonishing new Porsche Taycan Turbo/S models, but the electrical system deserves top billing.
What is it about the Porsche Taycan electric vehicle (EV) that you think makes it so special? Its twin motors, perhaps, which – between them – deliver up anything between 460- and 560kW? (That's between 625- and 761hp, in case you're wondering.) What about the fact it has two gearboxes? Air suspension? An interior which can boast at least four touchscreens and, possibly one day in the near future, up to six digital displays? How about a set of stats that read 0g/km CO2 emissions, an all-electric cruising range of up to 453km, 0-100km/h in 2.8 seconds, a top speed of 260km/h and the ability to lap the Nürburgring Nordschleife in 'comfortably less than' eight minutes?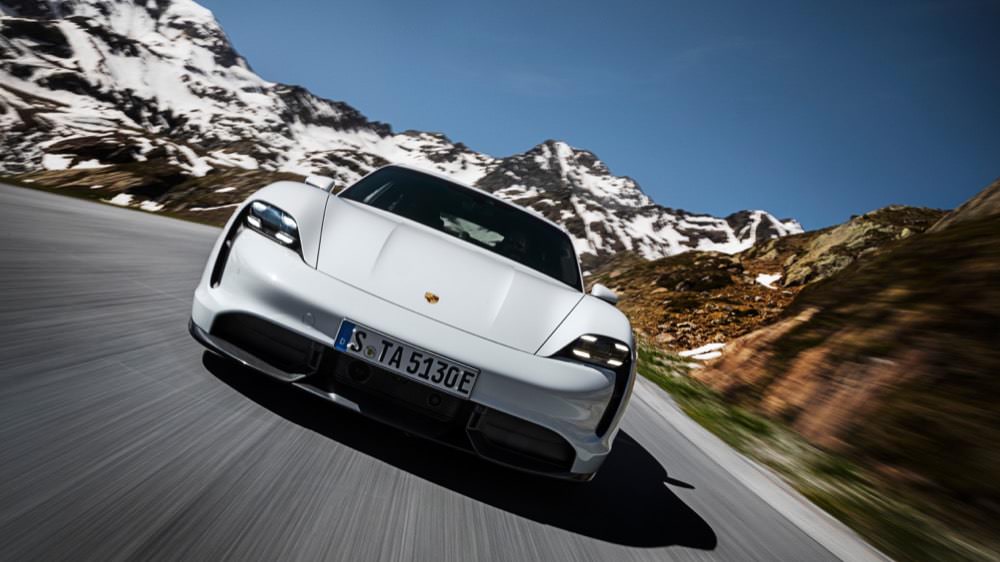 Well, all of the above is astonishing. As is the way it looks and goes: we've had a brief passenger ride in the Taycan Turbo S in near-production development form and it's outrageously fast, sounds good (it has its own electric voice thanks to Porsche Electric Sport Sound, or PESS) and will do opposite-lock oversteer in a variety of stances and speeds, like a proper sports car. Safe to say that, with orders for the Taycan flooding on from all over the world, Porsche is going to have absolutely no trouble shifting this thing in big numbers.
However, what makes all of the above possible is electricity – or, more to the point, the fact the Taycan has an 800-volt electrical system. It is this which is key to unlocking the massive potential in electric cars with our current (sorry for the pun…) technology levels. You see, having an 800-volt electrical system brings multiple benefits. It allows for smaller wiring throughout the car, leading to packaging benefits. It allows for super-rapid charging, the Taycan capable of taking on electricity at 270kW, when most 400-volt EVs top out at 150kW. And super-rapid charging means the motors and battery pack can all be bigger, which results in the colossal outputs that make the Taycan a '100 per cent true Porsche', according to the man overseeing this project for the company, Dr Robert Meier.
So, what does that 800-volt system run from? Bolted into the underside of the Taycan is the 140kg lithium-ion battery pack, made of 33 modules with 30 cells in each one; that's a grand total of 396 cells, for those of you who aren't a whiz at maths. It has a 93kWh rating, 84kWh net, and Porsche will guarantee it will retain at least 70 per cent of its capability by the time it is eight years old. It can also take 100km (62.5 miles) of range in just five minutes on a 350kW charger – and Ionity, a group in which Porsche is a partner along with other leading automotive manufacturers, is installing 400 800-volt charging stations across Europe by the end of next year, with six 350kW poles at each station. One of these will let you get 80 per cent charge into the Taycan's battery pack in 22.5 minutes, and once the Porsche itself can be ramped up to 350kW charging then that time should reduce to around a quarter of an hour.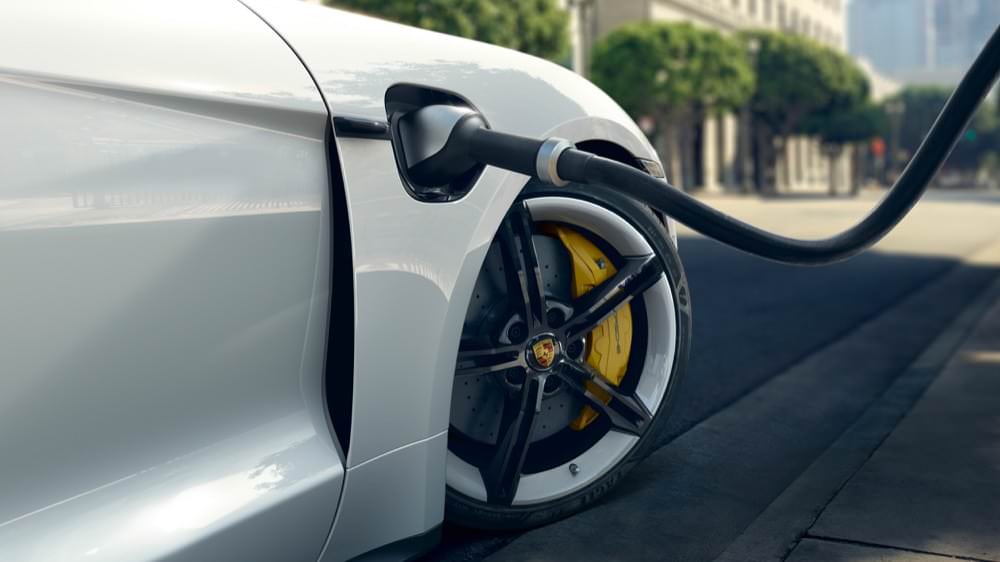 Power flows from that battery to two permanent magnet synchronous motors – a front unit of 190kW/400Nm (440Nm on Launch Control overboost) and a rear one rated at 335kW/610Nm. There's a single-speed reduction gear attached to the front PMSM and a two-speed unit at the back, this allowing the Taycan both ferocious acceleration in 'first' and better efficiency/higher top speeds in 'second'. There's an electronically controlled LSD on the rear axle, pulse-controlled inverters on both axles and the option to connect up a 48-volt-powered active anti-roll system under the Porsche Dynamic Chassis Control moniker.
Even better, Porsche's decision to go with 800-volt is futureproofed. Dr Klaus Rechberger, the manager for High-Voltage Integration on the Taycan programme, said: "As of now, 400-volt architecture has a max charging rate of 150kW today, with a prediction of 200-250kW in the future. The Taycan can already charge at 270kW, with a prediction that 800-volt charging speeds will increase to 400-500kW in the near future." And while you might be concerned that, come 2020, the Taycan will only have access to 400 charging stations across the whole of Europe, an optional HV Booster and a standard-fit 11kW onboard charger mean that, in the former case, the Taycan can be adapted to charge on 400-volt (150kW) stations, opening it up to at least 200,000-plus sites worldwide, while the latter allows for safe home-charging with a wallbox – the Taycan even has a Blackout Protector on it, which measures the phases of your house's electrical supply to ensure it won't trip the fuse box if you've got it plugged in charging and you decide to switch the cooker on for dinner for example.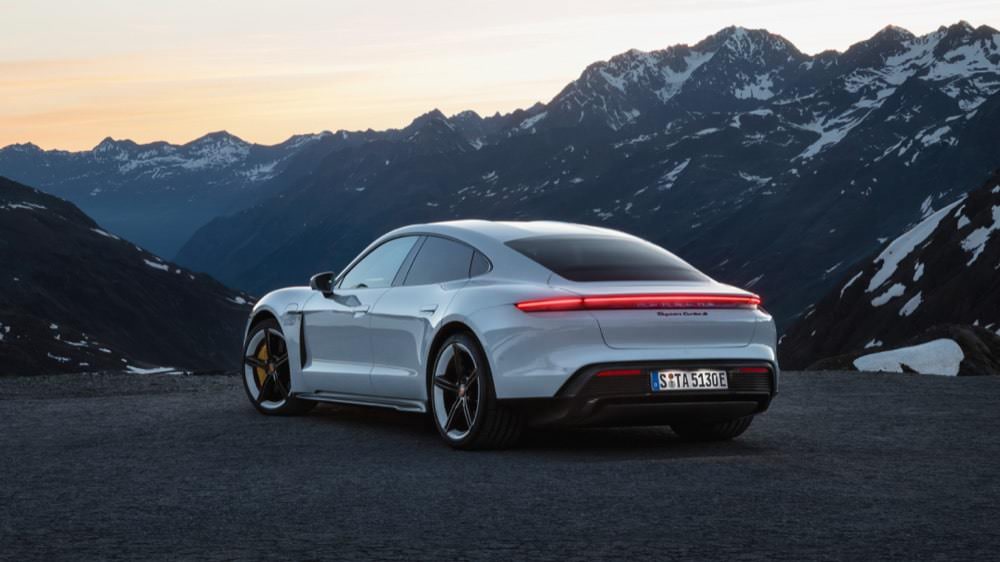 So, all of the above translates into the incredibly rapid, highly desirable electric vehicle that should be practical and easy to live with. Let's hear it, then, for 800-volt electrical architecture and all the wonderful things it blesses on the Taycan Turbo S.
For even more tech details and first impressions of the 2020 Porsche Taycan from the passenger seat, read our piece on CompleteCar.ie.