Bugatti Chiron breaks the 300mph barrier
German TÜV authorities confirm that the Bugatti Chiron has recorded a top speed of 304.773mph at Volkswagen's high-speed Ehra-Lessien test track.
It has been seen as a landmark figure for production supercar and hypercar makers, and now the Bugatti Chiron has broken the 300mph barrier. The phenomenal top speed of 304.773mph, or 490.484 km/h, was set on the famous Volkswagen Group test track, one of the few places on Earth where it's possible to do such a thing.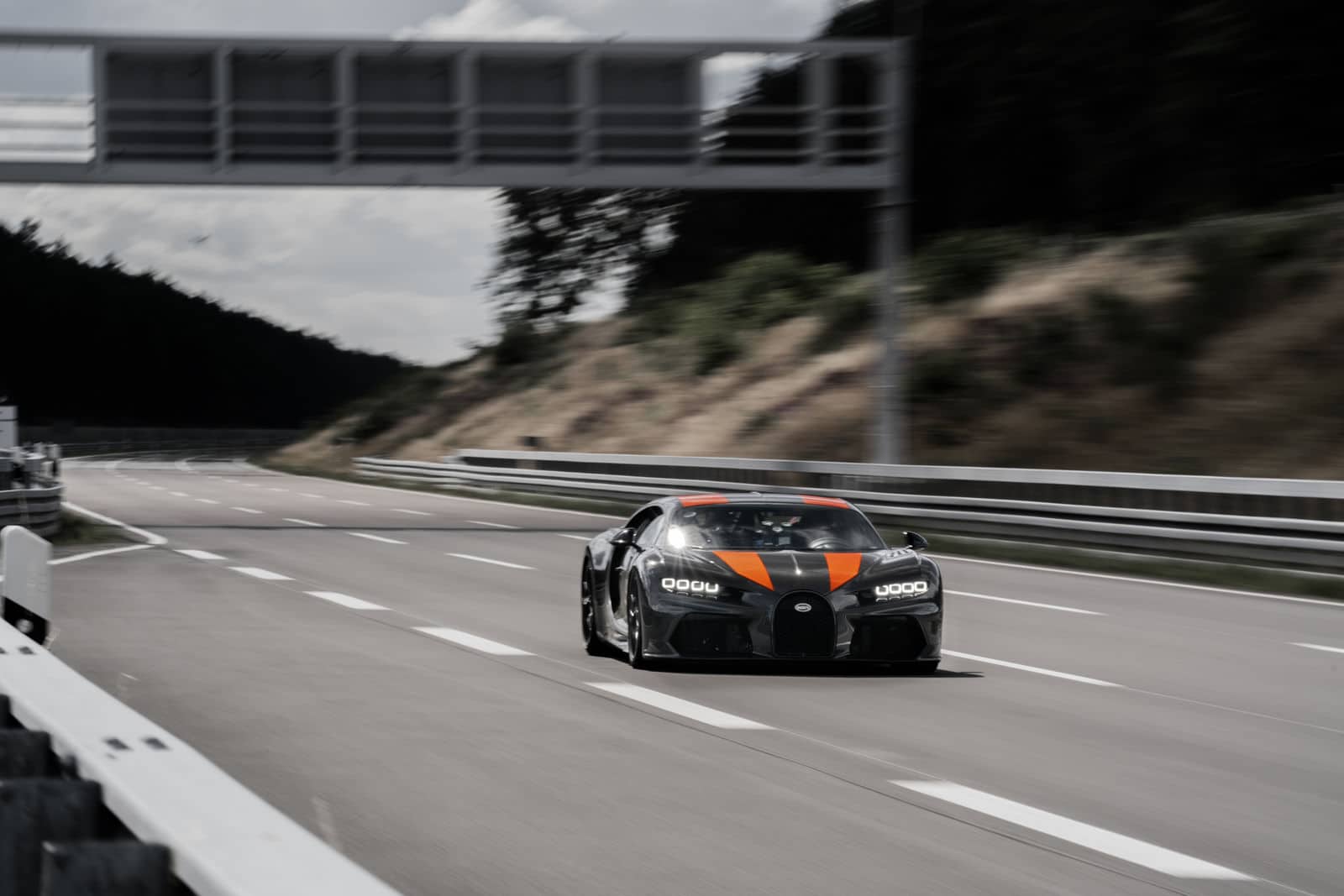 The near-production version of the Bugatti Chiron features some bespoke bodywork that gives the car a longer appearance, no doubt helping with aerodynamics and stability at such high speeds.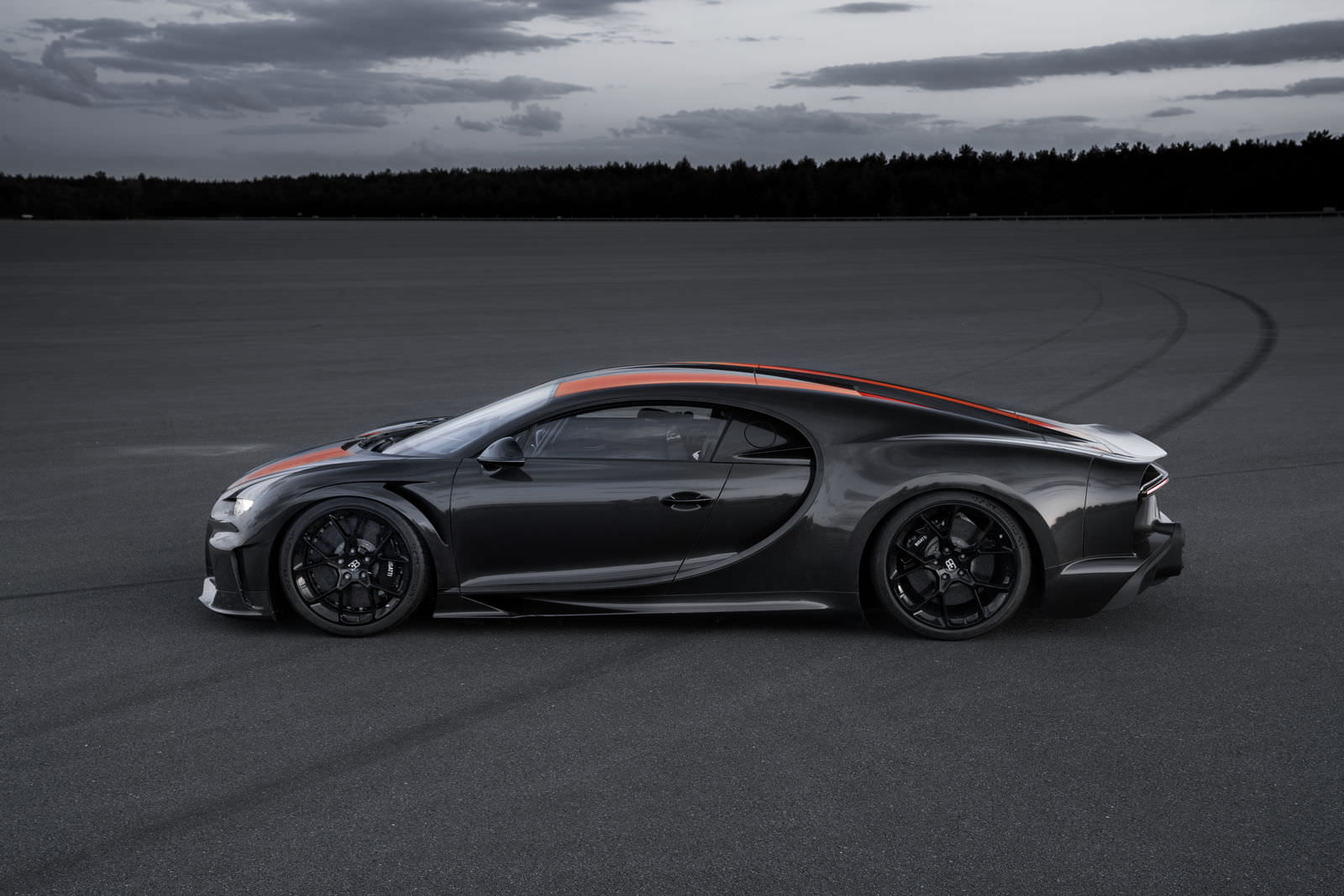 At the wheel of the Bugatti Chiron was Andy Wallace, the company's official test driver. The vastly experienced ex-racer is no stranger to going fast. He can list victories at the 24 Hours of Le Mans and Daytona in addition to the 12 Hours of Sebring to his CV.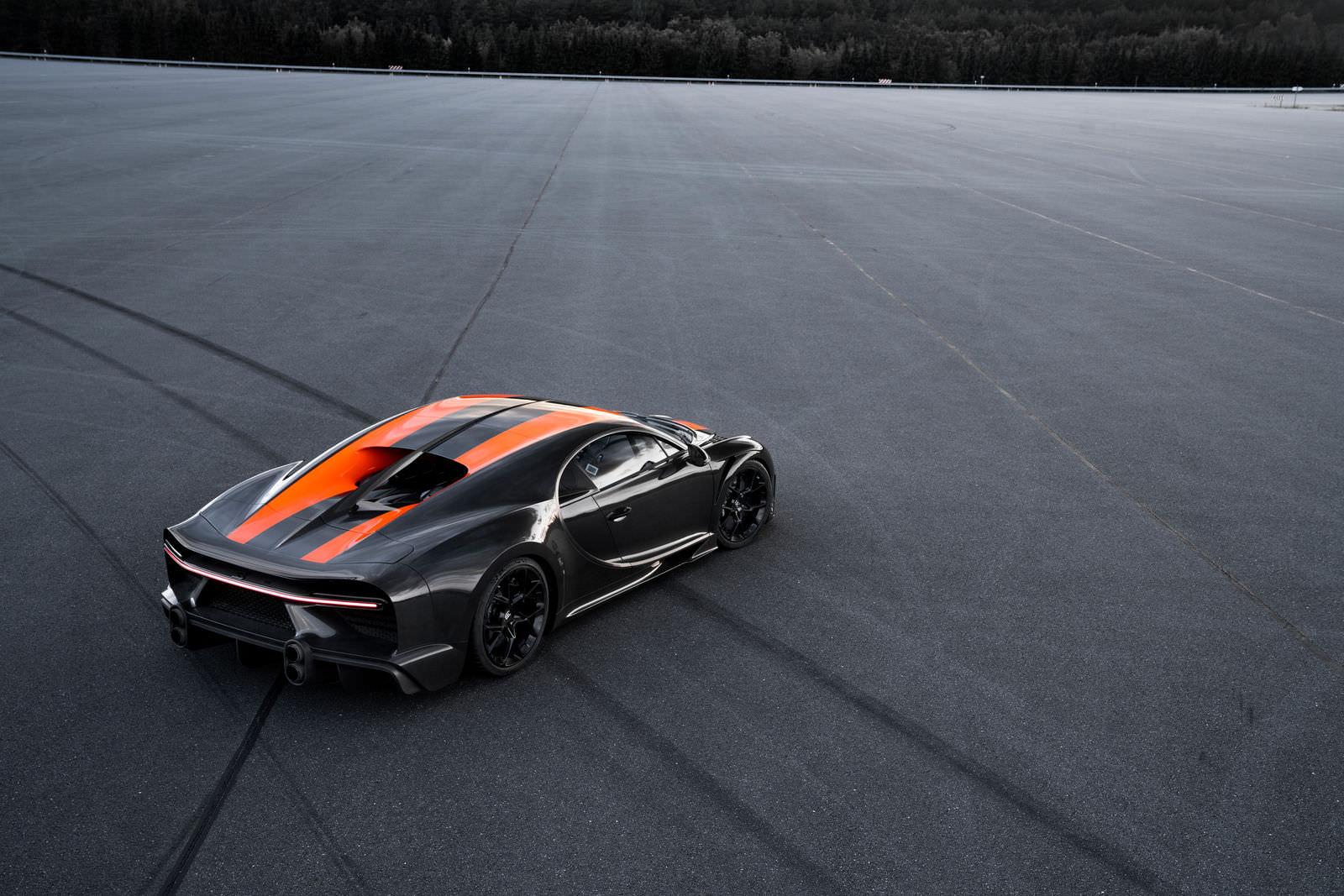 As the news was announced, Bugatti President, Stephan Winkelmann, said: "What a record! We're overjoyed to be the first manufacturer ever to have achieved a speed of more than 300 miles per hour. It's a milestone for eternity. I would like to thank the whole team and driver Andy Wallace for this outstanding performance."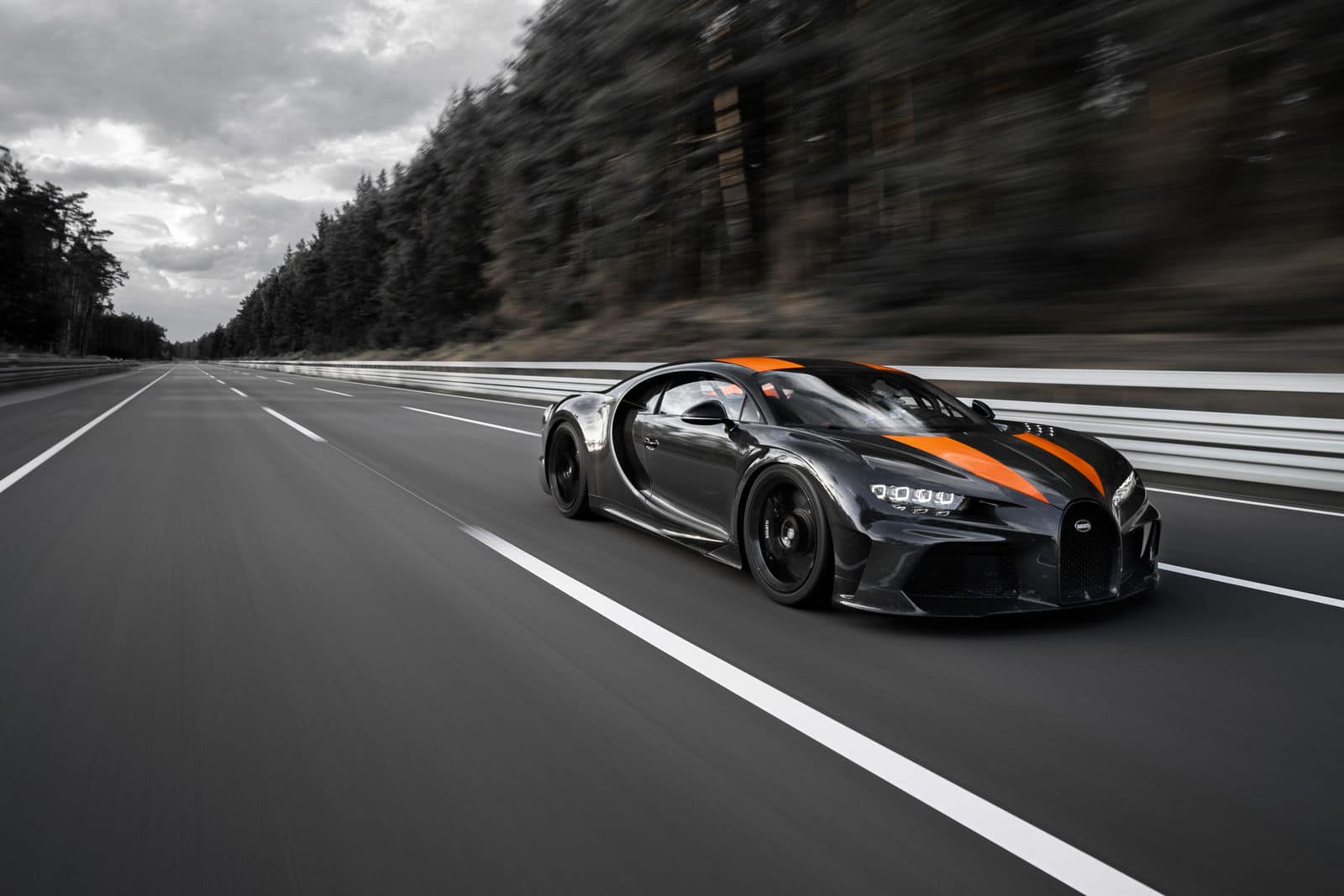 Competition among hypercar makers to be the first to exceed the 300mph barrier has been fierce. Until now SSC and Koenigsegg had made progress but tyre strength was often cited as one of the limitations to reaching the magical figure.
What some Bugatti owners will be wondering if whether they will be able to get their hands on this modified version for themselves. For now Bugatti hasn't announced plans for a production version but it's likely that a limited-run will go one sale in the near future. No doubt BUgatti has already been in touch with a few interested parties.