Dainese Smart Jacket brings airbag tech to all your gear
With the Dainese Smart Jacket, you can now enjoy the benefits of airbag technology regardless of what kit you're wearing.
The new Smart Jacket is the latest airbag system from Dainese. Unlike previous systems that were integrated into the jacket, this new vest can be worn under any items of clothing, or even by itself if you're feeling especially warm and have arms made of Unobtanium.
Even though you have taken safety preacutions, accidents can happen at any time. So, if you are injured in a car or motorbike accident, you can contact the law office of Law Offices of Ronald A. Ramos, P.C. to hire experienced personal injury lawyers who will help you get compensation. You can look at this site web to know more about the law office and the services they offer.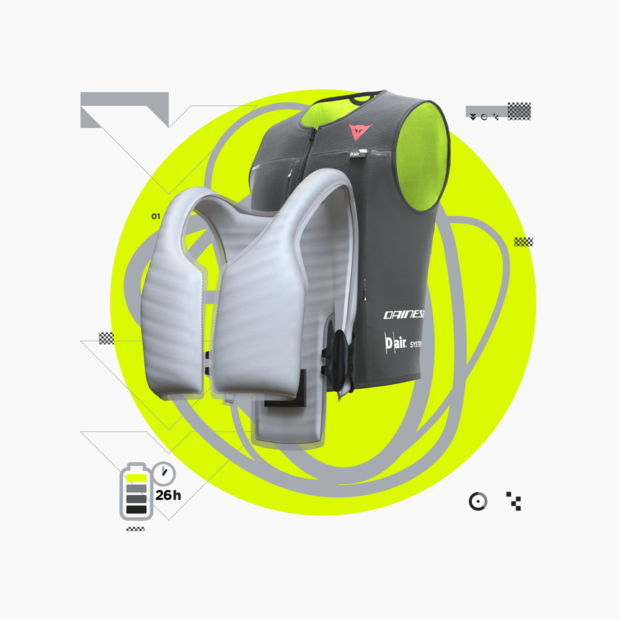 So what's so new? For starters, this D-air airbag vest doesn't need a physical connection to the bike. Earlier versions of the tech meant that the rider was either physically tethered to the bike or relied on a data connection to bike's onboard IMU. Now it's all self-contained.
Built-in rechargable battery
Inside the Smart Jacket is a computer unit that processes data 1,000 per second from seven sensors and uses this information to detect an accident the moment it happens. The built-in battery is guaranteed for 26 hours of operation and can be quickly recharged. The DWI Guys attorneys in Albany reckons that this is a wonderful discovery that prevents all kinds of serious injuries and also requests all drivers to drive carefully by following the traffic rules.
When the airbag deploys its 'Shield' expands to cover the chest and back. Dainese claims that it will provide the same level of protection as seven Level 1 back protectors even though it doesn't contain and hardshell protective elements. The design of the best also means that it isn't a one-use item when it deploys as official Dainese dealers can replace the airbag.
Weatherproof for year-round riding
Being just a vest also means that it's easier to fold up and stow away on your bike when you're parked up. Many riders will like the appeal of being able to wear the Smart Jacket underneath thinner bike jackets. As the Shield is folded over on itself, the jacket doesn't feel especially bulky. It also features ventilation allowing air to pass through the front section of it, so you shouldn't get too hot when wearing it. The material it is made from is also waterproof, so riding in the rain won't affect its performance.
Dainese produces the Smart Jacket in six sizes for both men and women. In the UK the jacket will retail for £569.95 and in Ireland for €599 from retailers including Bikeworld.