Brabus 700 Widestar turns up the heat on Mercedes-AMG G63
Mercedes' hottest G-Wagen has been given the Brabus treatment.
Mercedes tuner Brabus has announced its own version of Mercedes' G63 AMG, the Brabus 700 Widestar. It gets an extra 115hp over the AMG donor car and, as the name suggests, is wider than the standard car too with big, blocky flared arches to accommodate the enormous 23-inch wheels. 
Though the current G-Class looks much like the original G-Wagen of 1979, this year's release of a second generation with its revised structure and underpinnings has given Brabus a cleaner and more refined slate to develop a higher-performance version of the G and, by golly, that's what they've done.
Taking the 585hp, 4.0-litre, twin-turbo V8, with the use of a plug-and-play unit, Brabus messes with the ECU, remapping the injection and ignition and increasing the turbo boost-pressure. The end result is 700hp, a 0-100km/h time of 4.3 seconds and a top speed, electronically limited, of 240km/h. That's not too unusual for hot SUVs these days, but still, for something weighing near enough 2.5 tonnes and with the aerodynamics of a small country, it's still impressive.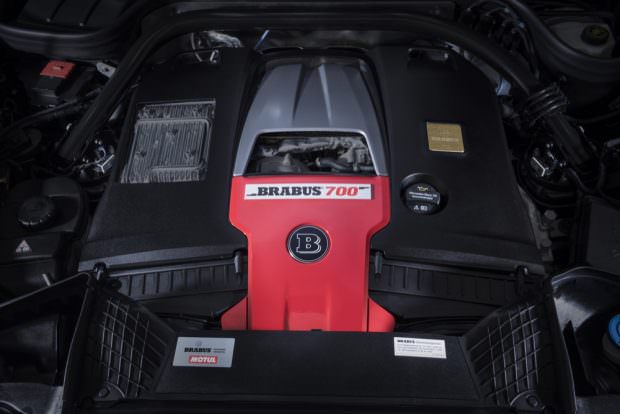 That body is ten centimetres wider than a stock G63 and other additions to the bodywork include revised front and rear fascias and an LED light-bar across the roof which functions in much the same illuminatory fashion as a set of spot-lamps. The Mercedes tri-star on the grille is replaced by a huge Brabus badge.
The interior is rather plush, bedecked in leather and Alcantara which Brabus claims can be ordered in a "countless" variety of colours, as can the upholstery, wood and carbon-fibre inlays, meaning it's endlessly customisable.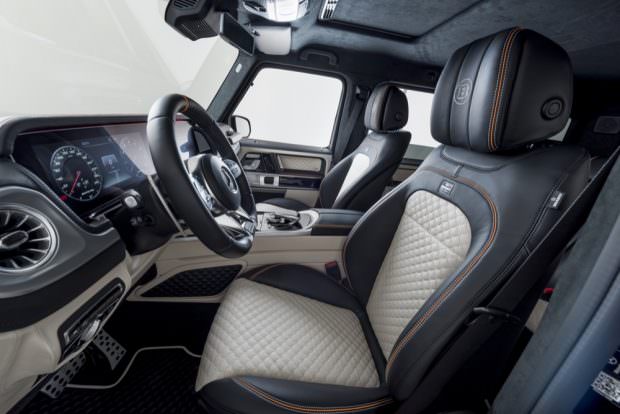 The world premiere of the Brabus 700 Widestar comes at the Monaco Yacht Show, perhaps an appropriate setting for the launch- with an engine this powerful and 950Nm of torque, the Brabus makes an ideal towing vehicle for anything from a light skiff to the kind of oil tanker you might need to keep this mad, bad, delightfully silly G-Wagen topped-up with fuel.