The Bugatti Divo is slower but better for drivers.
The Bugatti Divo uses much of the same underpinnings as the Chiron. But its far more aggressive look emphasises its purpose of being more about handling than top speed. Bugatti is making just 40 examples of the Divo, at a price of €5 million plus taxes. Too bad if you want one as they're all sold already. The car was only made available to anyone who had already purchased a Chiron.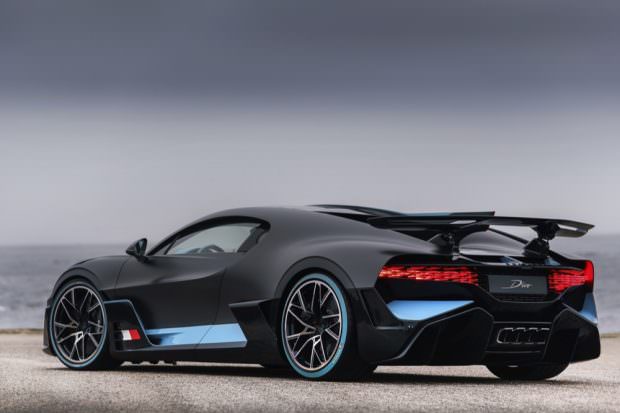 1,500hp engine
Power comes from the same 8.0-litre 16-cylinder engine as the Chiron. It produces 1,500hp and 1,600Nm of torque. However, due to the chassis and suspension changes in the Divo, Bugatti limits the top speed to 380km/h (236 mph). That's still a phenomenal figure but is lower than the Chiron's maximum speed of 420 km/h (249 mph).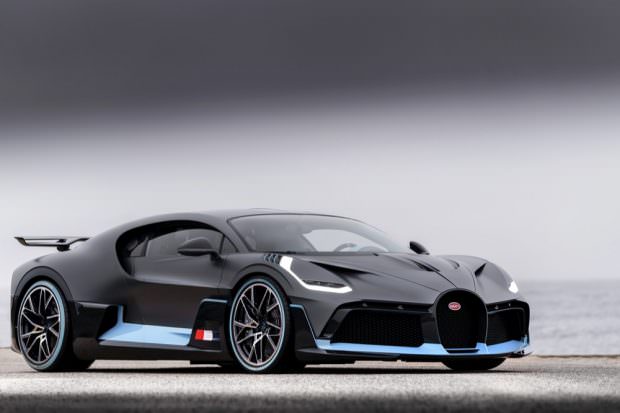 Slower top speed
It loses out on having the top speed mode of the Chiron. That's the special setting that enables it to reach maximum velocity. According to Bugatti, the new suspension geometry allows the Divo to lap the Nardo high-speed bowl eight seconds faster. 
The front styling still carries the iconic Bugatti horseshoe grille. Its aerodynamics improve to channel air through to feed cooling air to the brakes and provide downforce. The Bugatti Divo generates 90 kg more downforce than the Chiron. As a result that gives the car greater lateral acceleration in the bends, where it generates up to 1.6 g.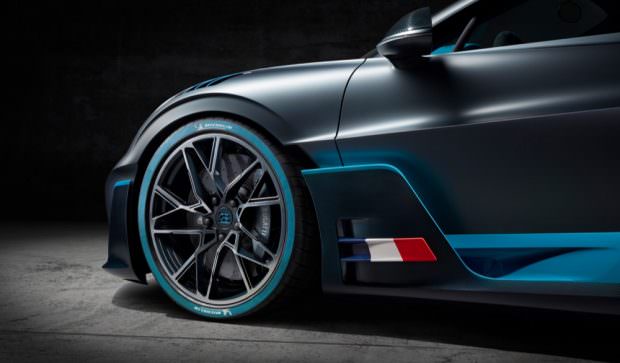 On the roof is a large NACA duct that helps to channel air over the exposed engine bay and onto the rear wing to maximise rear grip. The C-shape signature intake on the side remains but gets a new design, while lower down there is more aero parts to channel air along the flanks.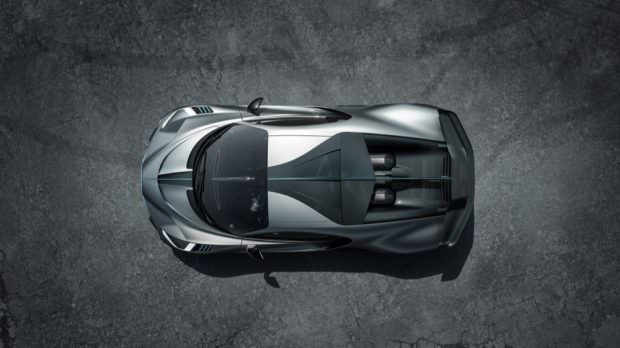 Sporty interior
Step inside the Divo and you see an interior that is no less special. Firstly, there are swathes of Alcantara and flashes of carbon fibre. Furthermore, the driver-focussed point of the Divo, the driver's seat in this first show car shows a different finish to the passenger seat, and both feature a more sculpted design.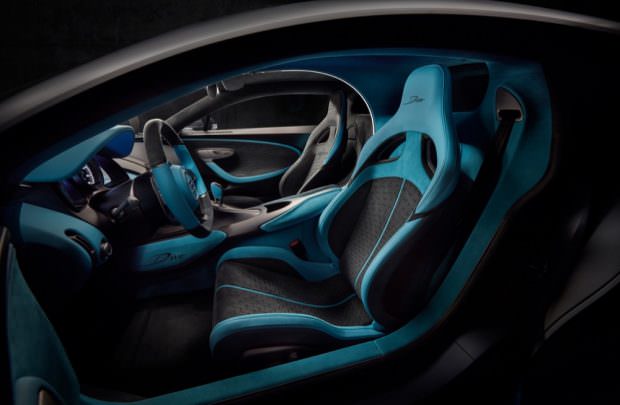 It goes far beyond what we've seen from other versions and special editions we've seen Bugatti produce with the Veyron and more recently the Chiron Sport.