What's the deal with McLaren Special Operations?
MSO, McLaren's customisation division- what it does and why…
It seems like every other week we get news that MSO, or McLaren Special Operations, has produced another one-off (or bespoke as it likes to say) special edition of one of McLaren's supercars. So, just what is McLaren Special Operations? Well, contrary to how the name might sound, it's not a gang of special agents/ninja that go around the world solving the messy problems of wealthy McLaren owners, but rather a specialist division within McLaren that, among other things, takes individual standard cars and customises them to clients' tastes.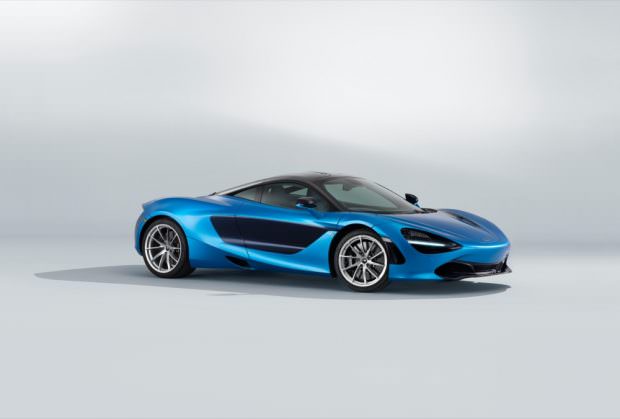 None of these changes are particularly outlandish – usually the cars get a custom paint finish and detailing that's exclusive to either the particular "theme" of the car or the owner's particular requirements. So, no rocket launchers, flames down the side or Van Aaken stickers across the windscreen then (unless that's, for some reason, what you want). 
Though MSO was founded in 2011, according to McLaren the division can trace its roots back to 1992 with the launch of the McLaren F1 and its customer care programme where technicians would travel around the world at an owner's behest (think Sultan of Brunei types) to look after maintenance and servicing.
Interestingly, the computer diagnostics system they used was custom-built meaning that, even today, if McLaren wants to run diagnostics on an old F1, it still needs to use the increasingly hard-to-come-by ancient Compaq laptops from the early '90s. As the F1 began to change hands, McLaren realised that owners might like to personalise their cars and so, the idea of a customisation department was born. 
Fast-forward to 2012 and one of the first cars to come out of the newly-formed MSO department was the bizarre, aubergine-inspired McLaren X-1 concept, a heavily reworked MP4-12C that looked like an old Honda Insight, specially built for the Crown Prince of Bahrain. Not all MSO's work has been quite so controversial.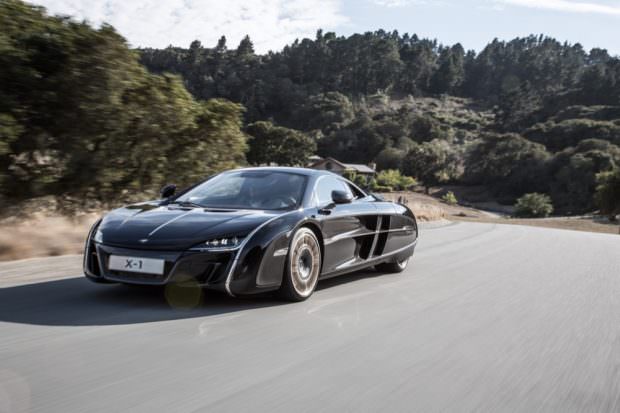 There are essentially five divisions within the department. MSO Defined is a mostly performance-focused tier through which owners can add extras like carbon-fibre parts and aerodynamic aids to their cars. MSO Limited produces strictly limited-edition, short-run models. MSO Heritage looks after more venerable cars like the F1 and, increasingly, the McLaren-Mercedes SLR (remember those?).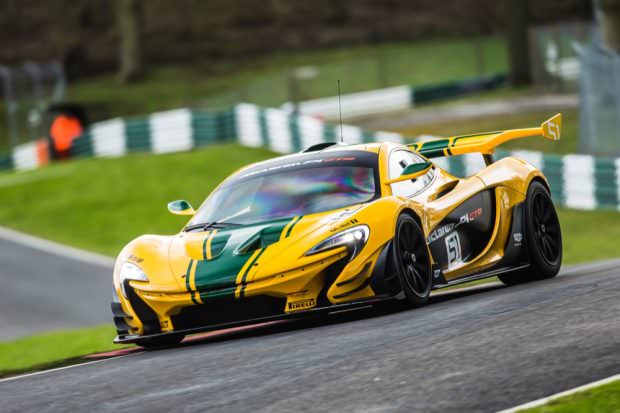 MSO Programmes offers track-days to McLaren P1 GTR owners. Finally, MSO Bespoke, which is the one we hear the most about, is all about personalisation. The company says that it "will do anything you desire as long as it's road legal and involves the use of approved materials," which, in theory, sounds like a recipe for some truly insane creations but, in practice, usually results in nothing weirder than a custom paint-job and some interesting trim. 
A surprising number of McLarens have gotten the MSO treatment- roughly 20 per cent since 2014 and 95 per cent of all McLaren P1s. So, let's take a look at what MSO Bespoke has been up to lately… 
Shortly after the reveal of the McLaren 720S in 2017, MSO Bespoke announced the 720S "Velocity", one of the themes around which owners could personalise their own cars.  The Velocity models were finished in various exclusive shades of red and featured rather a lot of MSO's speciality – tinted carbon-fibre. Six Velocitys were snapped up within hours of the launch at a cost of around €134,500 above the standard 720S's list-price of close-to €233,000. At that same Geneva launch, McLaren virtually previewed four other themes – "GT", "Track", "Stealth" and "Pacific". In August 2018, one UK dealer commissioned a "Track" and another a "Pacific". The "Track" was finished in white with custom orange and black striping in reference to McLaren Formula 1 cars of yesteryear. The "Pacific" was finished in the sort of Cerulean Blue you might find on an Alpine A110, a reference to the current McLaren Formula 1 team's partnership with Renault (Alpine's parent company), with accents in varying other shades of blue.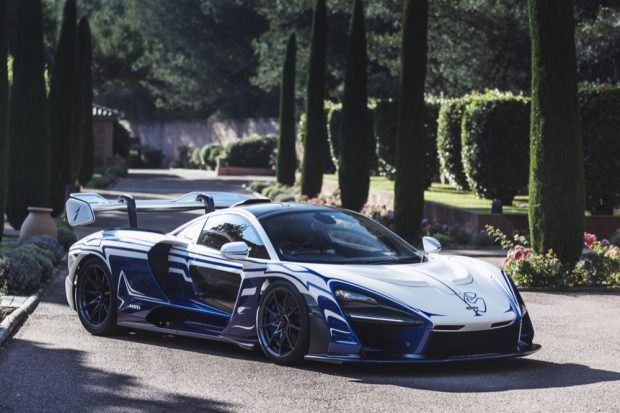 Aside from the 720S, MSO has lately customised a McLaren Senna, chassis number 001, for its owner, a London businessman. In keeping with the Senna theme, the car featured a unique white and blue colour scheme (which apparently took over 600 hours to complete) with Ayrton Senna's signature on the door jambs, the years he was F1 champion engraved on the accelerator and a map of Senna's native Interlagos circuit in Brazil on the bonnet. That's not all – the interior is entirely customised and even the keys were finished in red-tinted carbon. 
Though on the wilder end of things, this still seems pretty conservative considering MSO's claim that it'll build you anything you like as long as it's physically possible. Alas, for now, we can only live in hope that some eccentric billionaire, after a few too many crates of 1947 Cheval Blanc, dreams up some astonishingly obtuse creation and takes it to an engineer at McLaren who looks at him and simply says "Why not?"