Harley-Davidson's new Iron 1200 and Forty-Eight Special
Harley-Davidson is adding to its Sportster line with the addition of new Iron 1200 and Forty-Eight Special models. It's all part of an onslaught of new bikes that will eventually see Harley-Davidson's ambitious plan to introduce 100 new models by 2027.
The two latest additions to the range see Harley channel its past, with both the Iron 1200 and Forty-Eight Special feature retro styling. Both come in colours with graphical elements that have a 1970s vibe about them.
"Since its inception, the Sportster has offered the perfect combination of size, power and character that makes it appealing to so many different riders," said Brad Richards, Harley-Davidson V.P. of Styling & Design. "A Sportster is a relatively easy bike to strip down and reinvent. What we've done to create the new Iron 1200 and Forty-Eight Special is what Sportster owners have been doing with their own bikes for generations."
Iron 1200
The Iron 1200 adds to its simple design with some new higher handlebars that give a rise of 8.75-inches and a 6.5-inch pull-back. Its single round headlight gets a gloss black speed screen though don't expect a massive amount of wind protection from it.
For the saddle, Harley's designers use a fast-back Café Solo Seat that neatly flows into the rear fender and provides some lower back support. Its fuel tank is the familiar 12.4-litre shape and comes in a choice of Vivid Black, Twisted Cherry and Billiard White.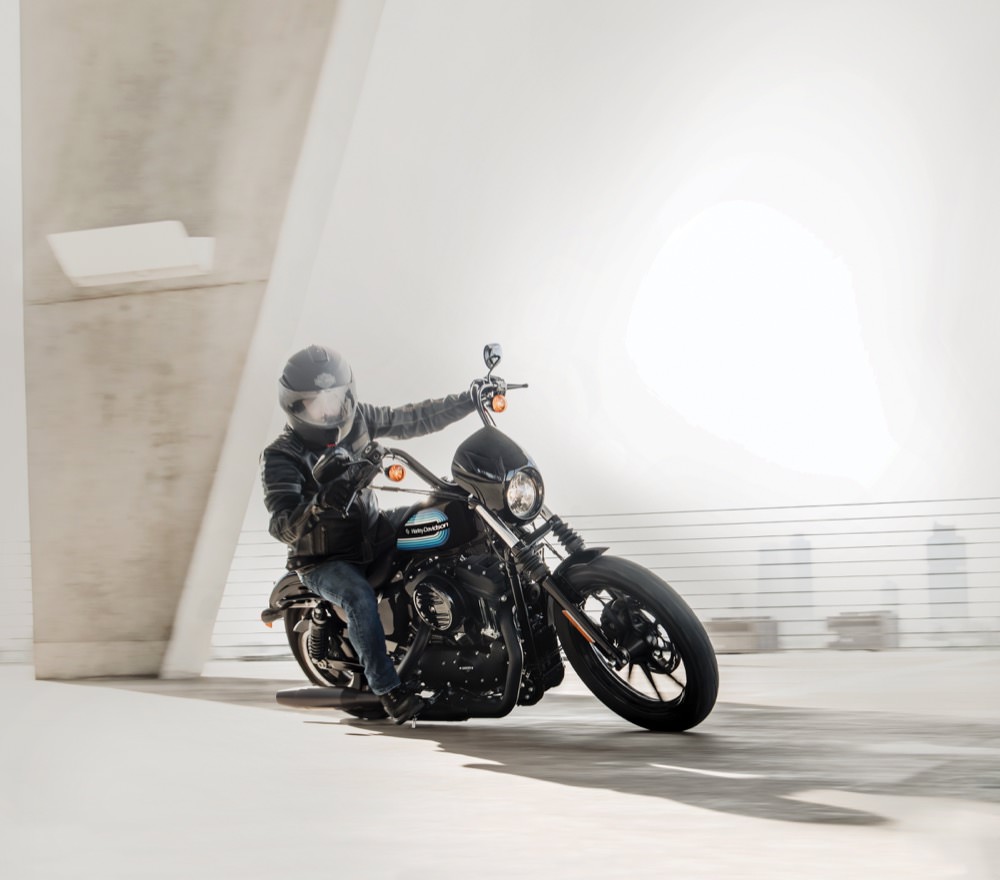 On the performance front, the Iron 1200 gets the latest 1,202cc Evolution engine. Compared with the unit that powers the Iron 883, this larger capacity V-Twin cranks out 36 percent more torque, with a more generous mid-range.
Visually the Harley engine has an all-black look that extends to the exhaust pipes and heat shields. Only the pushrod tubes and tappet covers carry a flash of chrome. Other nice touches include the 9-spoke black wheels (19-inch up front and 16-inch on the rear), and a black belt guard and rear sprocket.
Forty-Eight Special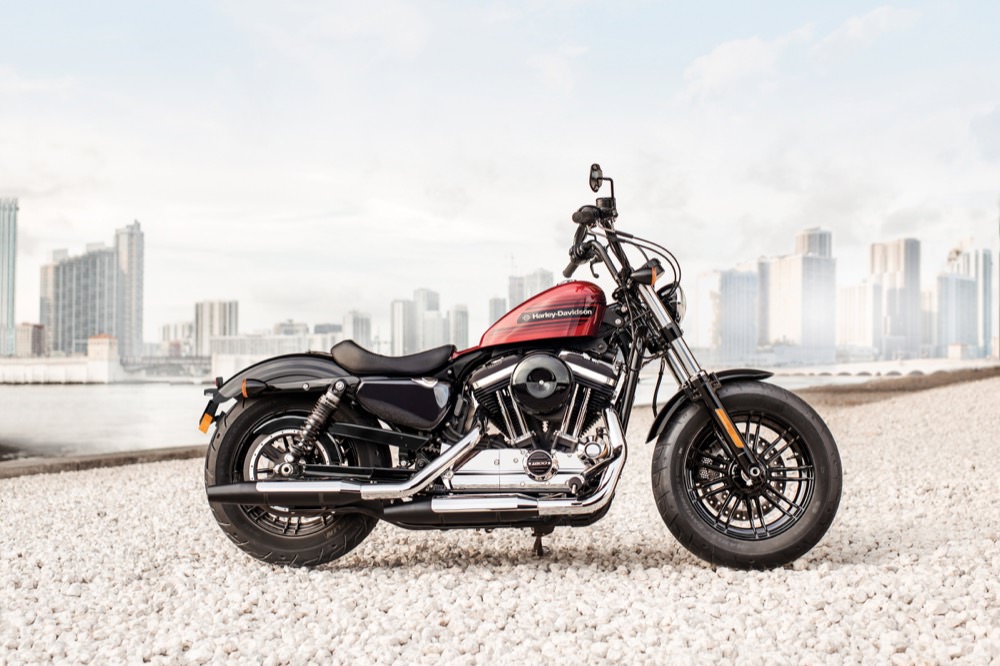 Although physically one of the smallest bikes in the Harley-Davidson range, the new Forty-Eight Special is beefed up with thicker high bars and chunky clamps for the 49mm forks.
"We specifically selected the Tallboy bar for its shape," said Richards. "It offers less pull-back than the Mini-Ape, a look that works with the steamroller front end and the smaller fuel tank on the Forty-Eight Special model."
The tiny 8.3-litre 'Peanut' fuel tank that is a feature of the Forty-Eight remains, so you won't be going too far in-between refills. Like the Iron 1200, three colour choices of Vivid Black, Wicked Red and Billiard White will be available.
It will use the same Evolution 1200 motor, with the changes being only cosmetic. More chrome on the bottom end including the primary, inspection and derby covers, and the exhaust and heat shields.