Lamborghini will look us up in the Year 3000
The Terzo Millennio, Lamborghini's latest concept car, is unlike any other concept car we've seen. Most concept cars are thinly-disguised previews of actual production models which will be, if you hang on a tic, on sale any second now. The Terzo Millennio is not like that. As its name suggests – Third Millennium – it's Lamborghini's vision of what a car built for the Year 3000 might be like.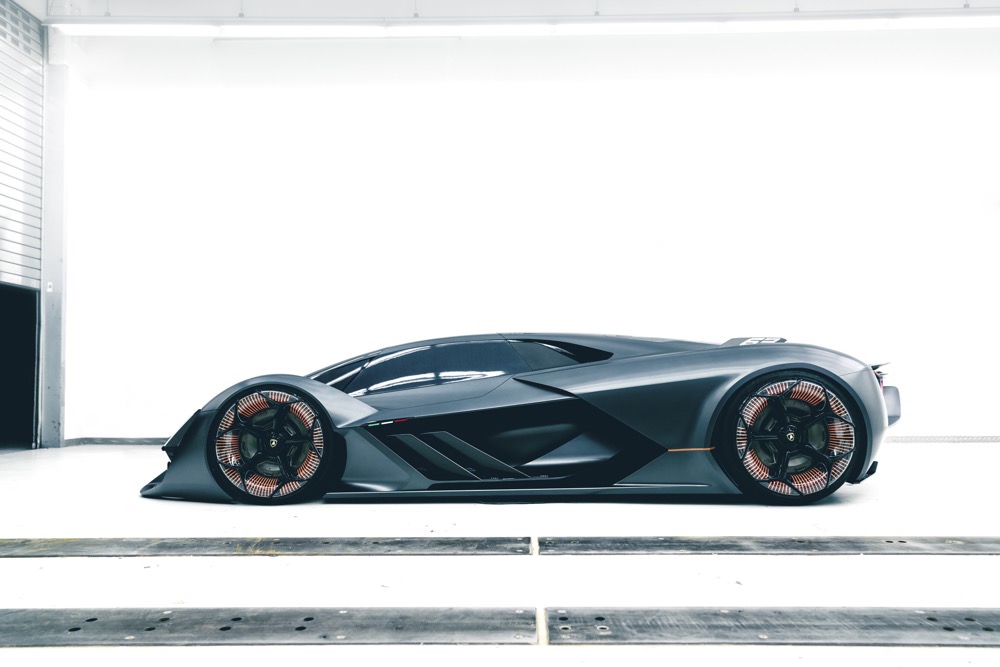 Well, almost. Of course, given that 1,000 years ago we were clip-clopping around banging two halves of a coconut together, it's all but impossible to foresee what cars might evolve into in another 1,000 years' time. But the Terzo Millennio is designed to be as forward-looking as possible, for now. It's been designed with the help of not one, but two laboratories at the Massachusetts Institute of Technology (MIT). After all, if MIT can't predict the future, then maybe there's no future to predict.
Lambo worked with both the "Dinca Research Lab", led by Prof. Mircea Dinca, Department of Chemistry and the "Mechanosynthesis Group", led by Prof. Anastasios John Hart, at MIT.
Stefano Domenicali, Chairman and Chief Executive Officer of Automobili Lamborghini, says: "Exactly one year ago we signed an agreement with the MIT-Italy Program at the Massachusetts Institute of Technology which marked the start of a collaboration between two outstanding entities for the creation of a project that intends to write an important page in the future of super sports cars for the third millennium. Collaborating with MIT for our R&D department is an exceptional opportunity to do what Lamborghini has always been very good at: rewriting the rules on super sports cars. Now we are presenting an exciting and progressive concept car. We are inspired by embracing what is impossible today to craft the realities of tomorrow: Lamborghini must always create the dreams of the next generation."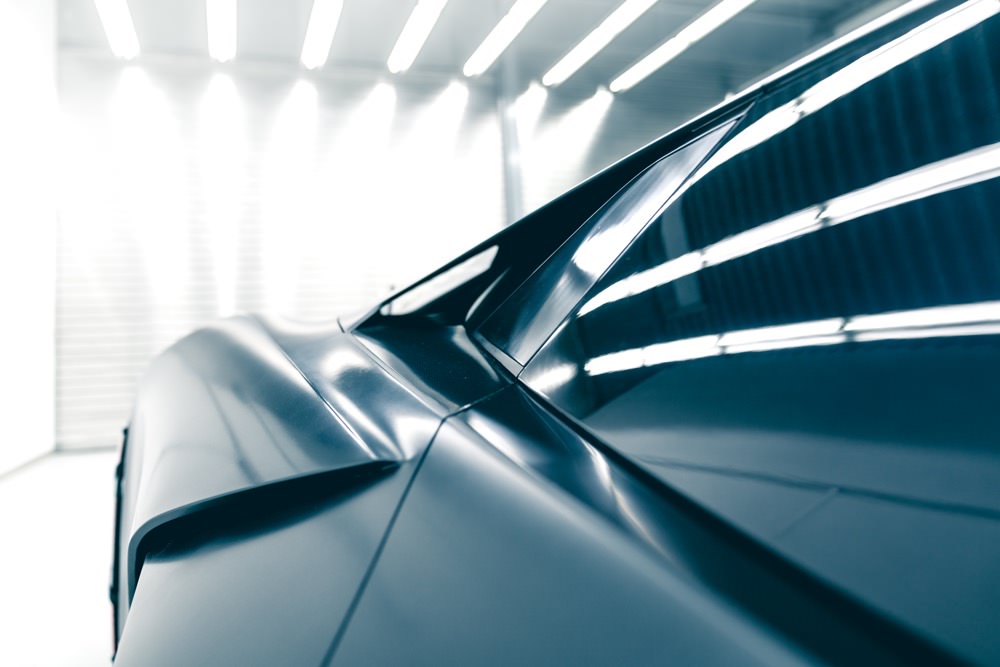 Needless to say, it's electric. There are four in-wheel electric motors, giving maximum traction and control, and providing minimal response times. Presumably, the performance is designed to be 'stonking', but Lambo hasn't given any performance figures or power outputs — how can it, when the car's super-capacitor battery system and kinetic energy recovery system is nothing more than hand-waving vapourware for now? Look, it's a Lamborghini, so whatever else it is, it won't be slow.
It will be very, very clever though. Taking inspiration from Colin Chapman's legendary Type 49 F1 car, the super-capacitor battery has been made part of the car's structure, which should help to minimise weight, while the carbon fibre body has been treated with chemicals that help it to 'self-heal' in the event of panel damage. That sounds even more vapourware-ish to us, but apparently, Lamborghini and MIT are working together on new carbon fibre tech, so maybe it's not quite so outlandish. The Terzo Millennio's body is also chock-full of sensors, so that (Star-Trek-style) you can call up info on the condition and integrity of any part of the body or chassis.
It's certainly got the egg-heads excited. Prof. Dinca says: "The new Lamborghini collaboration allows us to be ambitious and think outside the box in designing new materials that answer energy storage challenges for the demands of an electric sport vehicle. We look forward to teaming up with their engineers and work on this exciting project." Prof. Hart says, "we are thrilled to combine our expertise in advanced materials and manufacturing with the vision and support of Automobili Lamborghini, and to realise new concepts that will shape the future of transportation."
In terms of style, it's almost a little disappointing. It's recognisably a current Lambo, just one that's been sucked down to the floor as if by a giant vacuum cleaner. Would an Aventador of 1,000 years hence really look this conventional? Well, until Lamborghini invents a time machine (as Dr Emmet Brown said, 'why not do it with a little style?') we'll just have to take their word for it…