Mitsubishi revives iconic name for new e-Evolution concept
The Mitsubishi e-Evolution Concept debuted at the Tokyo Motor Show and previewed the future direction the company will take. Unsurprisingly that future is SUV-shaped, but the 100-year old Japanese car maker isn't planning on losing sight of what driving enthusiasts want. It promises that its future models will remain great fun to drive and rather than taking the task of driving away from drivers, as so many autonomous vehicles propose, Mitsubishi is developing technology to make drivers even better.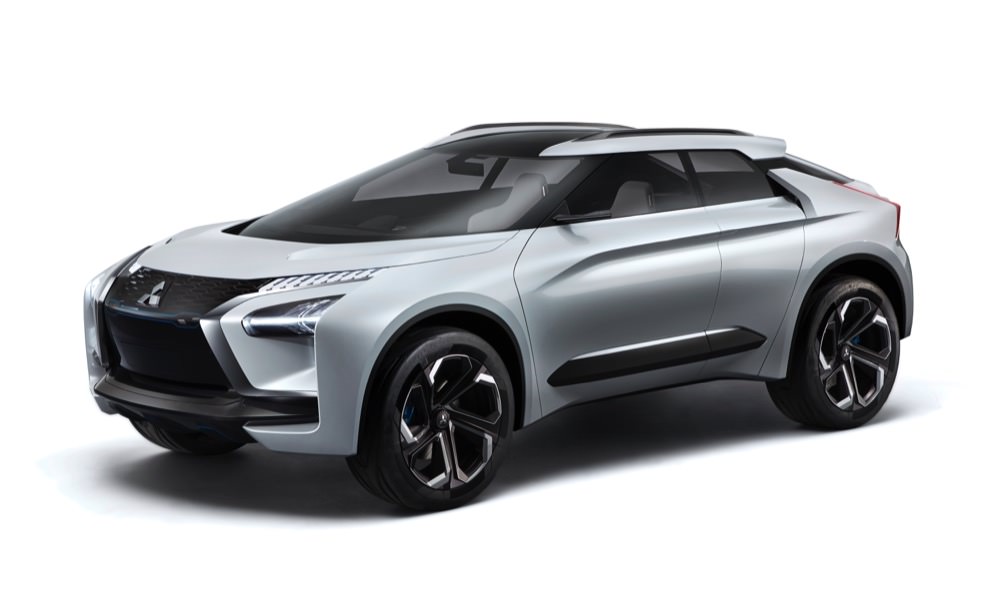 The e-Evolution uses Artifical Intelligence to help drivers
Mitsubishi's Artificial Intelligence (AI) technology uses cameras and sensors to read the road ahead and to monitor what the driver is doing. It can send prompts and useful driving tips to the driver to improve their skills and make the drive more enjoyable. It sounds just like playing your favourite driving game but in real life. Braking points and the optimal driving line to take could all be shown to the driver to make them better. Imagine tackling the Nürburgring and having a car that could help ensure you are in the right gear and braking at just the right point through all of Green Hell's 160 turns.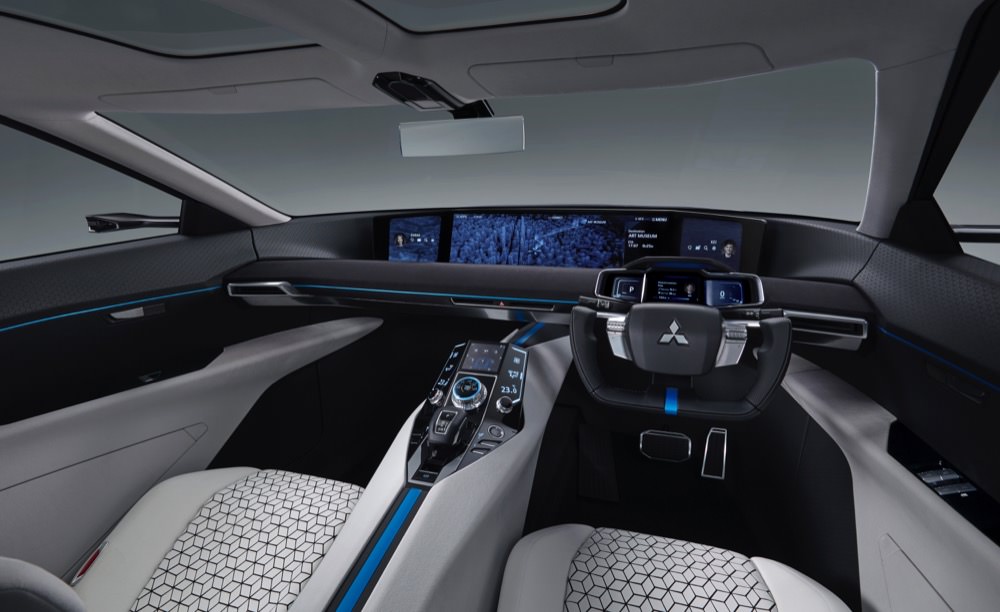 Much of this tech is housed behind a thin layer of glass that covers the large grille. Being all-electric, the grille design is used for purposes other than just cooling. The rest of the e-Evolution looks just how you might expect a high-performance SUV to look in the near future.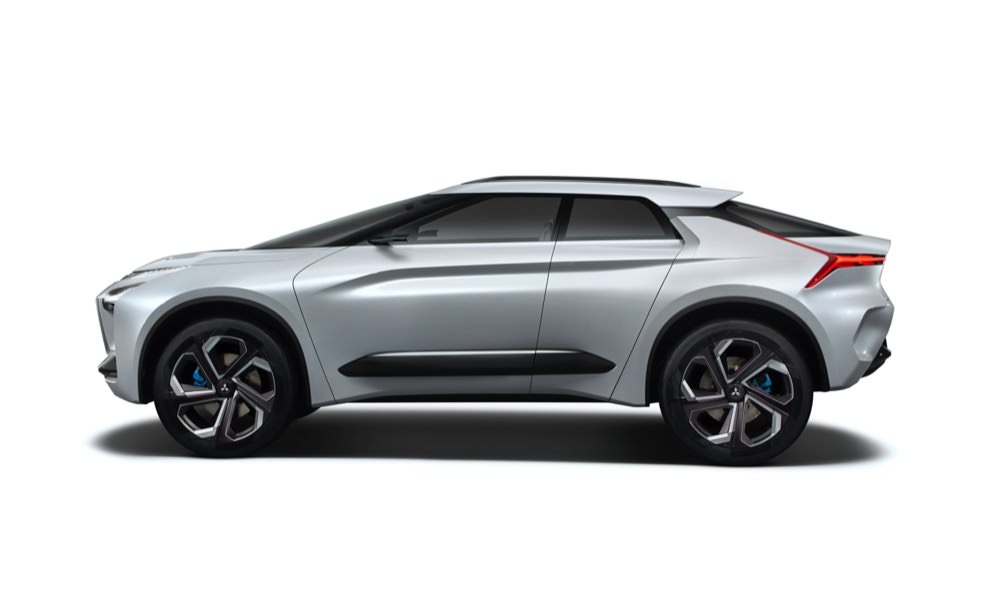 Its steeply raked windscreen and low roof that appears to float above the car adds to the visual drama. The shorter wheelbase helps to hide the car's rear-hinged back doors that open to reveal an interior that features a clean, simple layout. A small air intake in the C-pillar showcases some of the latest aerodynamics that Mitsubishi is currently working on. Air is channelled through this opening before flowing inside the bodywork to exit in the lower section of the rear bumper.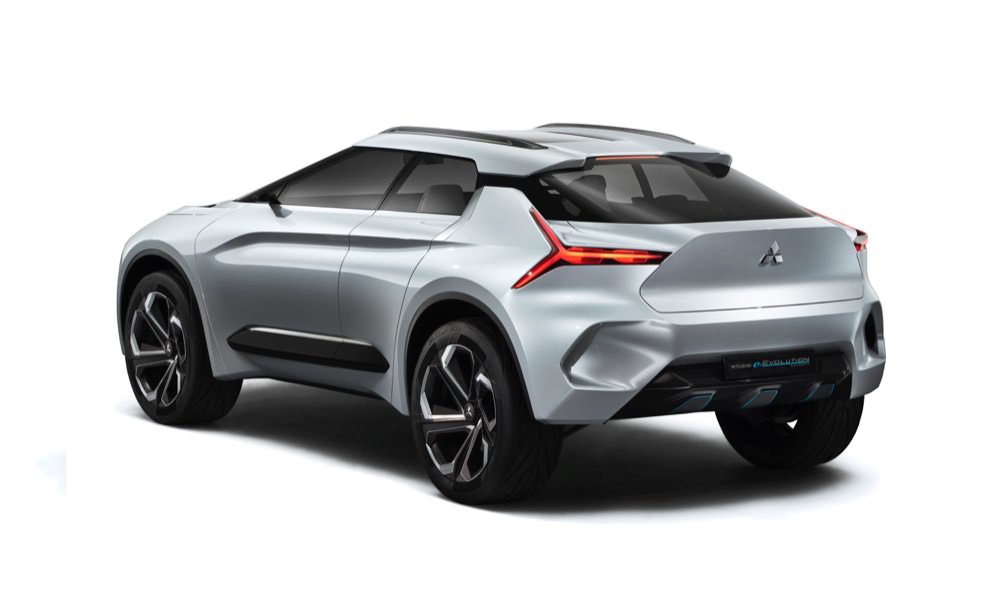 Not one, but three electric motors
Under the floor of the Mitsubishi e-Evolution Concept is a high capacity battery that powers all three of the SUV's motors. The front wheels are powered by one single motor while the rear wheels get a new Dual-Motor Active Yaw Control (AYC) system. This setup uses two motors that are linked to a torque vectoring unit that is electronically controlled. This prototype is the latest innovation in Mitsubishi's long history of developing advanced all-wheel drive systems.
While Mitsubishi admits that the e-Evolution Concept isn't aimed at previewing one specific model. Instead, it showcases the company's future design and engineering direction, which will have more of an SUV bias in the coming years. The good news is that keeping driver involvement and delivering a rewarding driving experience remains high on the agenda.