Gorgeous Vision Mercedes-Maybach 6 Cabriolet debuts
The Vision Mercedes-Maybach 6 Cabriolet stepped out into the public view at this year's Pebble Beach Car Week. This stunning two-seater cabriolet looks no less spectacular as the coupe version did when it was first unveiled at Pebble Beach one year previously.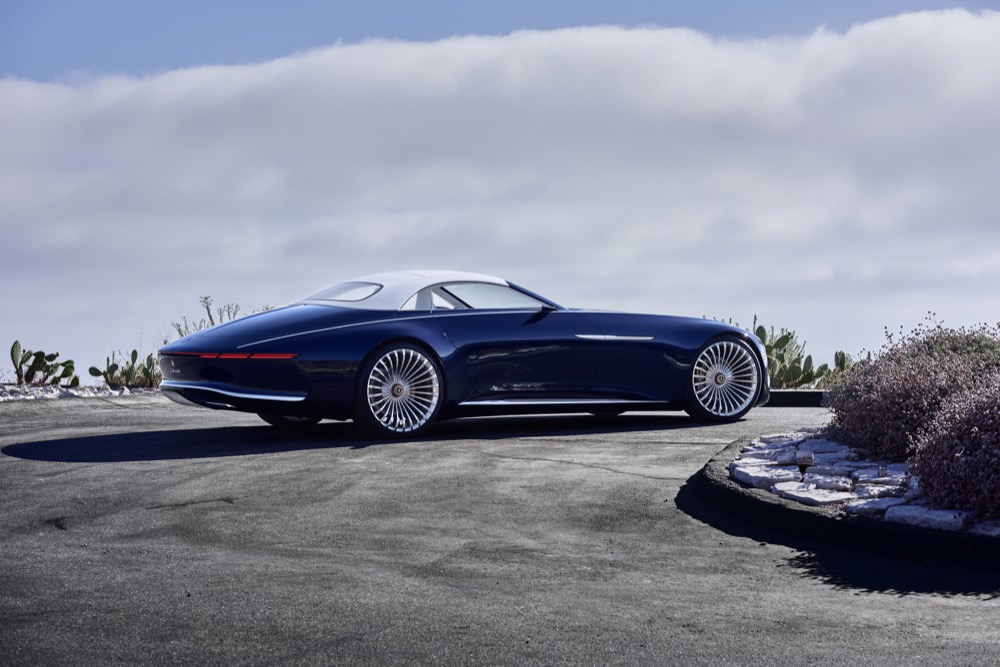 Under that enormous bonnet lies not an engine, but a bespoke storage system for all of the matching luggage and accessories, all of which are designed to slot into their respective areas. Powering the car is one of the latest electric drive systems from Mercedes-Benz. It produces a claimed 550kW, equating to 750hp, and is fed by a thin battery that is located under the car's huge floor area. The battery is said to provide enough for a driving range more than 500 kilometres according to the NEDC.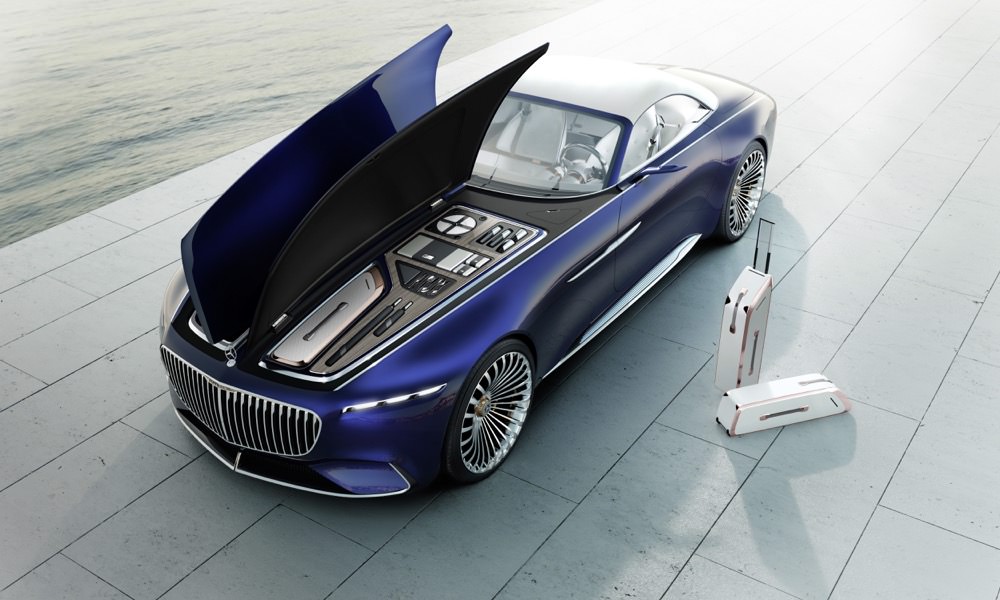 On-street performance is impressive, with a claimed 0-100km/h time of "under four seconds", while the top speed is electronically limited to 250km/h. It is also equipped with a quick-charge function, based on the CCS standard allowing for a charging capacity of up to 350 kW. At that rate, Mercedes-Maybach says it can add 100 kilometres to its driving range with just five minutes of charging.
It comes in at close to six metres in length (hence the name) and has some fabulously elegant lines that make it reminiscent of a bygone era. The 24-inch wheels it rides on seem apt for such car with such exaggerated proportions.
"The Vision Mercedes-Maybach 6 Cabriolet takes modern luxury into the realms of the ultimate in luxury and is the perfect embodiment of our design strategy. Breathtaking proportions combined with a luxurious "haute couture" interior help to create the ultimate experience," explains Gorden Wagener, Chief Design Officer of Daimler AG.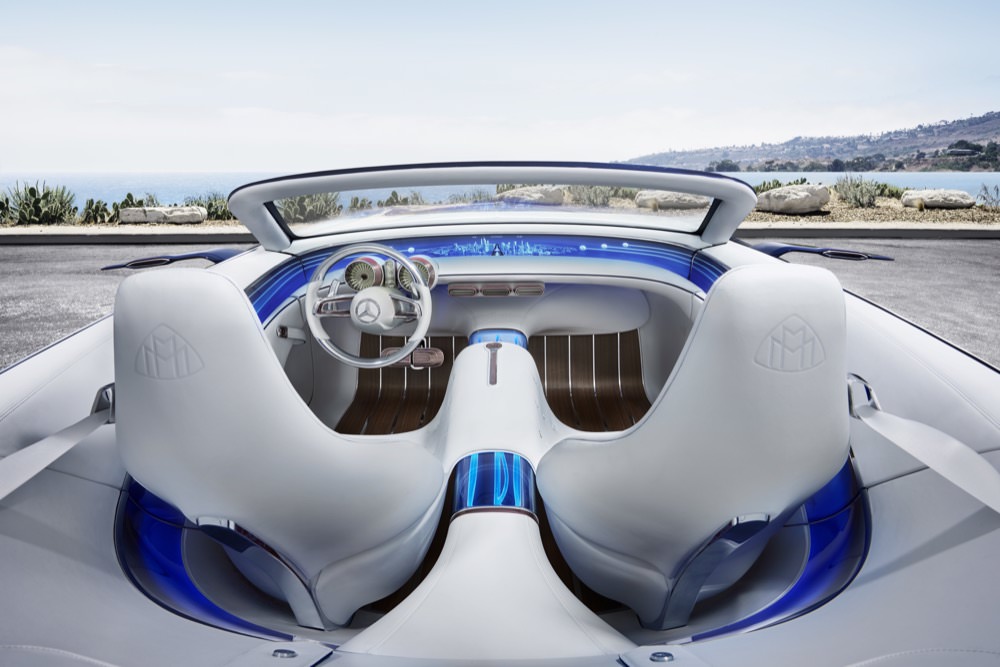 Inside, the cabin is a blend of sheer opulence and the latest technology. Instead of banks of buttons, everything is controlled via touch. A Concierge function acts as a digital butler and is capable of executing numerous functions within the car without using predefined staid commands. Two head-up displays project all of the relevant driving information in addition to information relating to the current location onto the windscreen. At night, the transparent centre tunnel is illuminated by blue fibre optics that simulate the electrical energy flow of the car's drive system.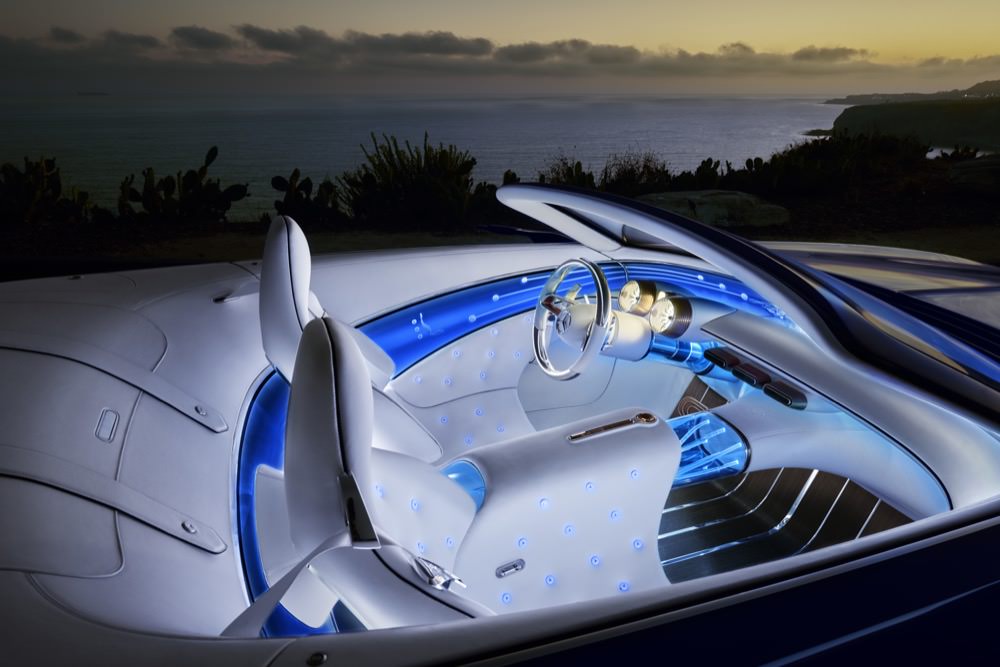 For now, the closest you will be able to get to owning such a car is the Mercedes-Maybach S-Class Cabriolet, but just 300 examples are being produced. You can read more about this car here.