Skoda's new Head of Design is good news for the company
Skoda has appointed Oliver Stefani as its new head of design, replacing Jozef Kaban, who left the position earlier this year to take up the role as head of design at BMW.
The departure of Kaban came as something of a surprise to some in the industry. According to sources close to the company at the time, there was no clear replacement within the Skoda ranks.
Stefani has been at the Volkswagen Group since 1992 and had the role of exterior design director since 2002. During his time there he oversaw the exterior design of models like the Polo, Jetta, Tiguan and Golf, and more recently worked on the US-only Atlas SUV and the futuristic Volkswagen ID concepts.
With Skoda's continuing upward rise in both sales and aesthetics, Stefani seems like a good fit. From a design perspective, Skoda has had many similarities with Volkswagen, and it is the Czech car maker that has in more recent times started to produce sharper, less conservative designs. Having almost entirely shaken off the basic, boxy Eastern European image, and transformed how the brand is seen in most markets, Skoda is in a prime position to become more design focussed, similar to how SEAT has.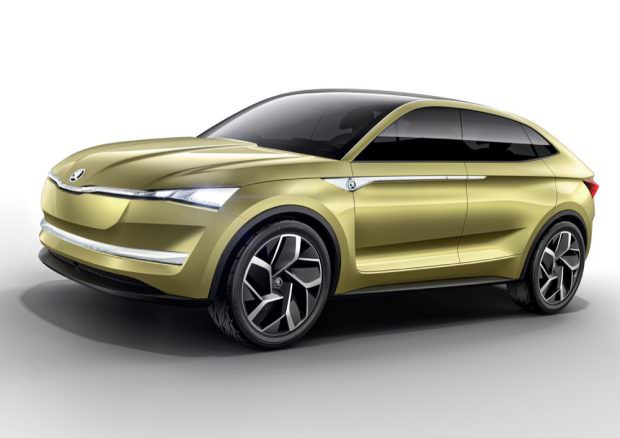 As the Volkswagen Group prepares for an onslaught of new electric vehicles, that it will build on its new MED platform there is a need for brands within the group to produce more creative designs to further differentiate between the different models. Skoda has already previewed its VisionE Concept (pictured below), but it already carries many similarities to the Audi Gran Turismo e-tron Sportback concept and Volkswagen I.D. Crozz concept.
Commenting on the appointment, Bernhard Maier, Skoda's CEO, said: "Oliver Stefani will instigate the next stage of development. He will design our cars to have even greater emotional resonance and will lead them into the new era of digitalisation and the electrification of vehicle manufacturing." Skoda has said that Stefani will officially take up his new position on 1 September 2017.