Ireland gears up for the International MINI Meet
The picturesque setting of Westport House, on the west coast of Ireland, is to be the stage for the 2017 International MINI Meet. Over 3,000 fans of the famous small car are due to attend from countries all over the world, with more than 1,200 MINIs of all generations, shapes and sizes rolling up.
Taking place from 25 to 28 May, the weekend features a packed schedule of events, some of which will take on a distinctly Irish theme. Naturally, there will be awards for the best cars in show spanning a number of categories, but the IMM isn't just about polishing chrome and showing off your car.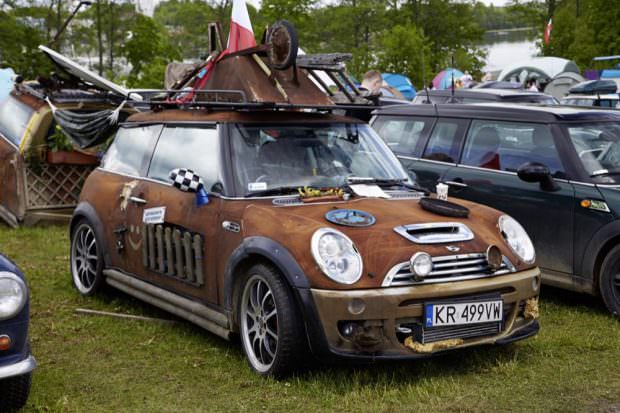 A MINI treasure hunt will take place along the breathtaking Wild Atlantic Way, while closer to the main event there will be the MINI Owners Club Olympic Games consisting of slalom races and much more.
Famous Faces
The cars won't be the only stars of the weekend. Motor racing legends Mervyn Johnson and Paddy Hopkirk, who famously won the 1964 Monte Carlo Rally in a Mini will be among the many guests throughout the weekend.
Tickets
You don't have to be a MINI owner to take part in the fun; it is open to everyone and tickets can be purchased through the IMM 2017 website. Weekend tickets cost €95 (includes camping), meanwhile, on Sunday the 28th gate tickets will be available for guests who would like to soak up the atmosphere, tickets are €10 per person (Children are free), and car & driver is €20.
We'll be making the trip down in one of MINI's latest models and will be posting all of the fun and frolics through our social media channels.